By Dave Aguilera
and
Chris Spears
DENVER (CBS4) – We have a September heat wave taking over this weekend and it should shoot right into next week with the return of the 90s to Denver in just a few days.
There is a little weather coming together for Saturday night with a chance for a few isolate showers and thunderstorms for the mountains into the eastern plains. For Denver the window for a few passing showers will be around 8pm to 2am Saturday night. Just a few sprinkles if anything at all.
Sunday is the big Regular Season Opener for the Broncos and the weather will be on the warm and sunny side.
Most of the state will stay on the dry side during this extended forecast with just a few chances to see those pop up showers and thunderstorms with daytime heating.
But if you are making outdoor plans we don't see any large-scale weather makers headed our way anytime soon.
With the return to hot temps the fire danger will once again become elevated across the state in the days ahead.
If you have friends and family on the east coast be sure to tell them to pay close attention to the tropics.
Some computer forecast models bring a major hurricane into the coast somewhere between Florida and Virginia late next week.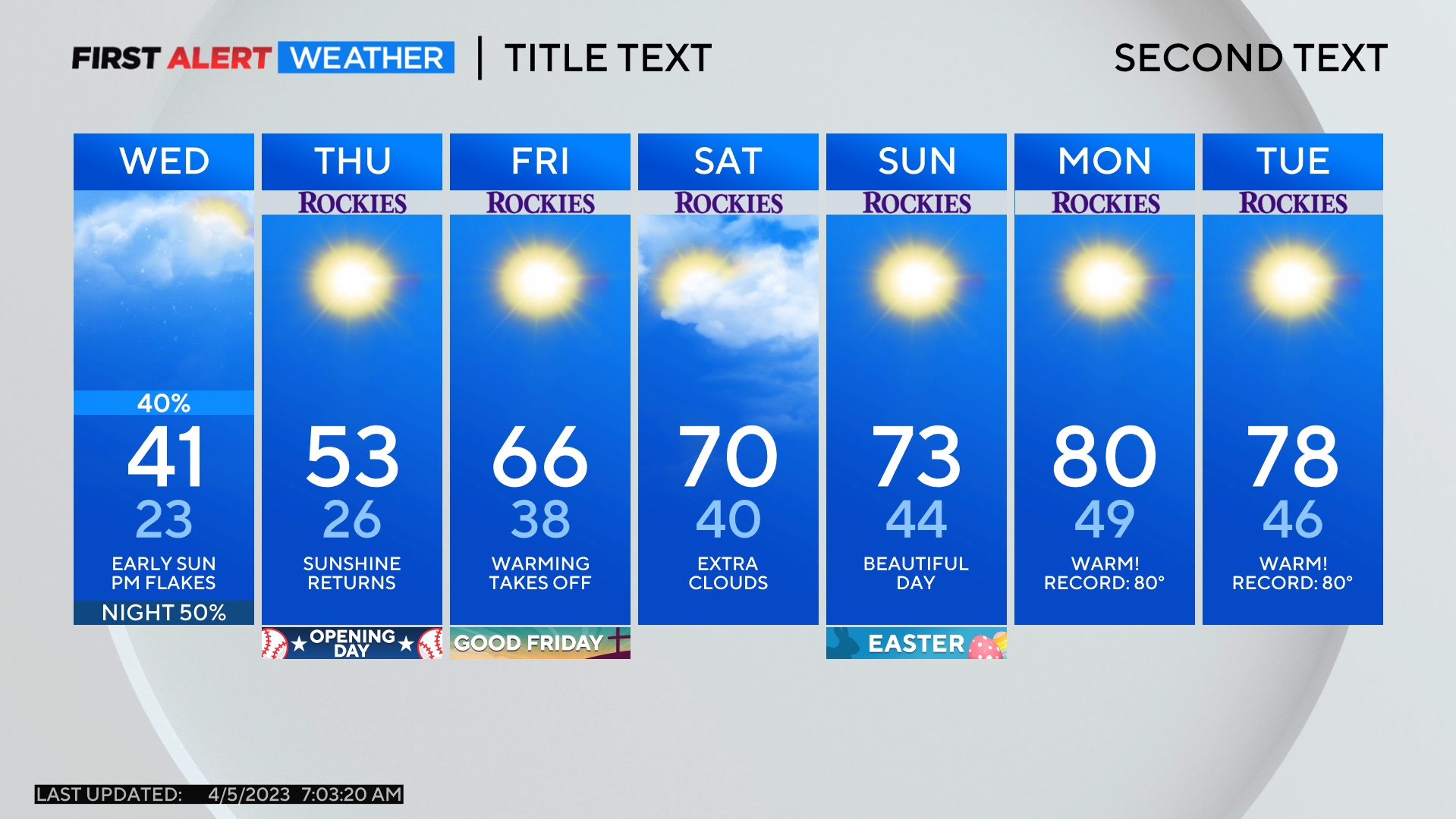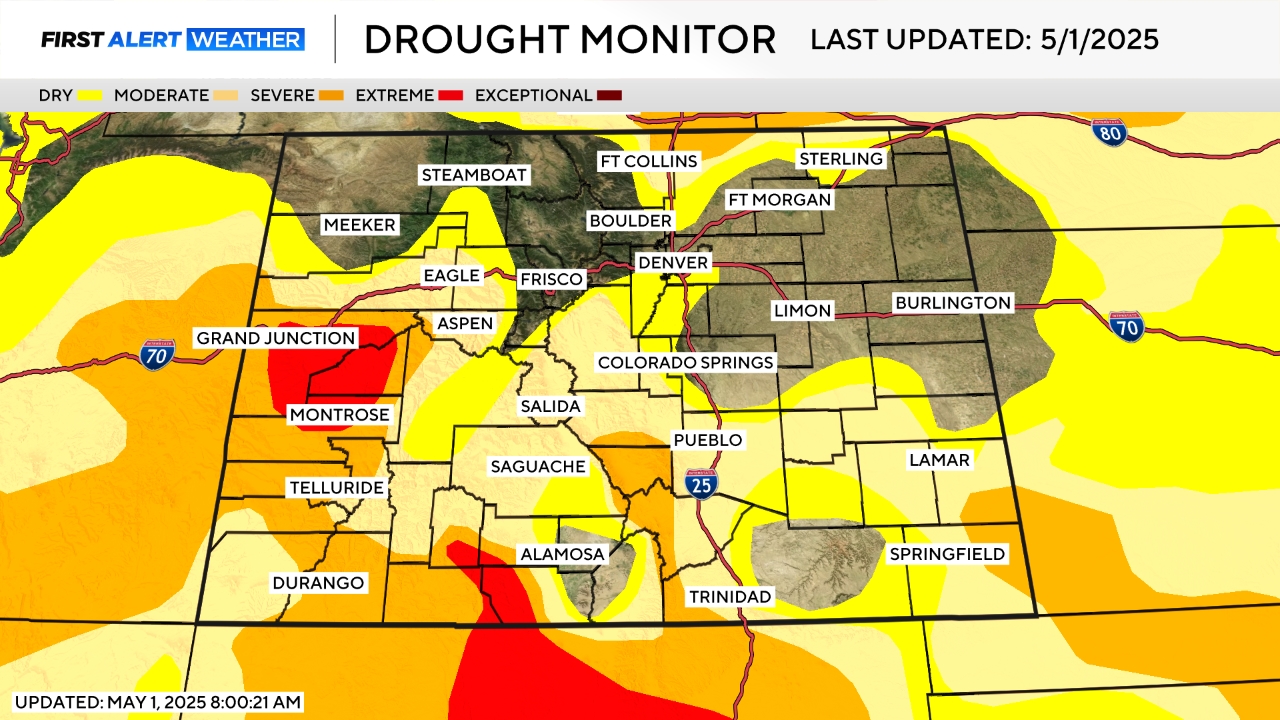 Meteorologist Chris Spears travels weekly in the CBS4 Mobile Weather Lab reporting about Colorado's weather and climate. Check out his bio, connect with him on Facebook or follow him on Twitter @ChrisCBS4.
Comments