DENVER (CBS4) – The first 19 days of February have been memorable along Colorado's Front Range because of an unusually long stretch of cold and snowy weather. In Denver it has snowed on 12 out of 19 days. The month is currently ranked as the 11th coldest and snowiest on record.
It's also been cold and snowy in the mountains with several places falling below zero Thursday morning. Some of the coldest air was found in the Fraser Valley not too far away from Winter Park.
If you need a break from the cold and snowy weather we have a little bit of good news! Much of the state will enjoy clear and sunny skies Thursday and Friday as a drier and warmer weather pattern settles across the region.
… but it won't last long as clouds start to increase by Saturday ahead of the next storm.
Snow will be back in the forecast for both the mountains and lower elevations as we wrap up the weekend and the flakes will continue to fall into early next week. Right now it looks like this next weather system will favor southern Colorado with the heaviest snowfall, but stay tuned in case the track changes over the next few days.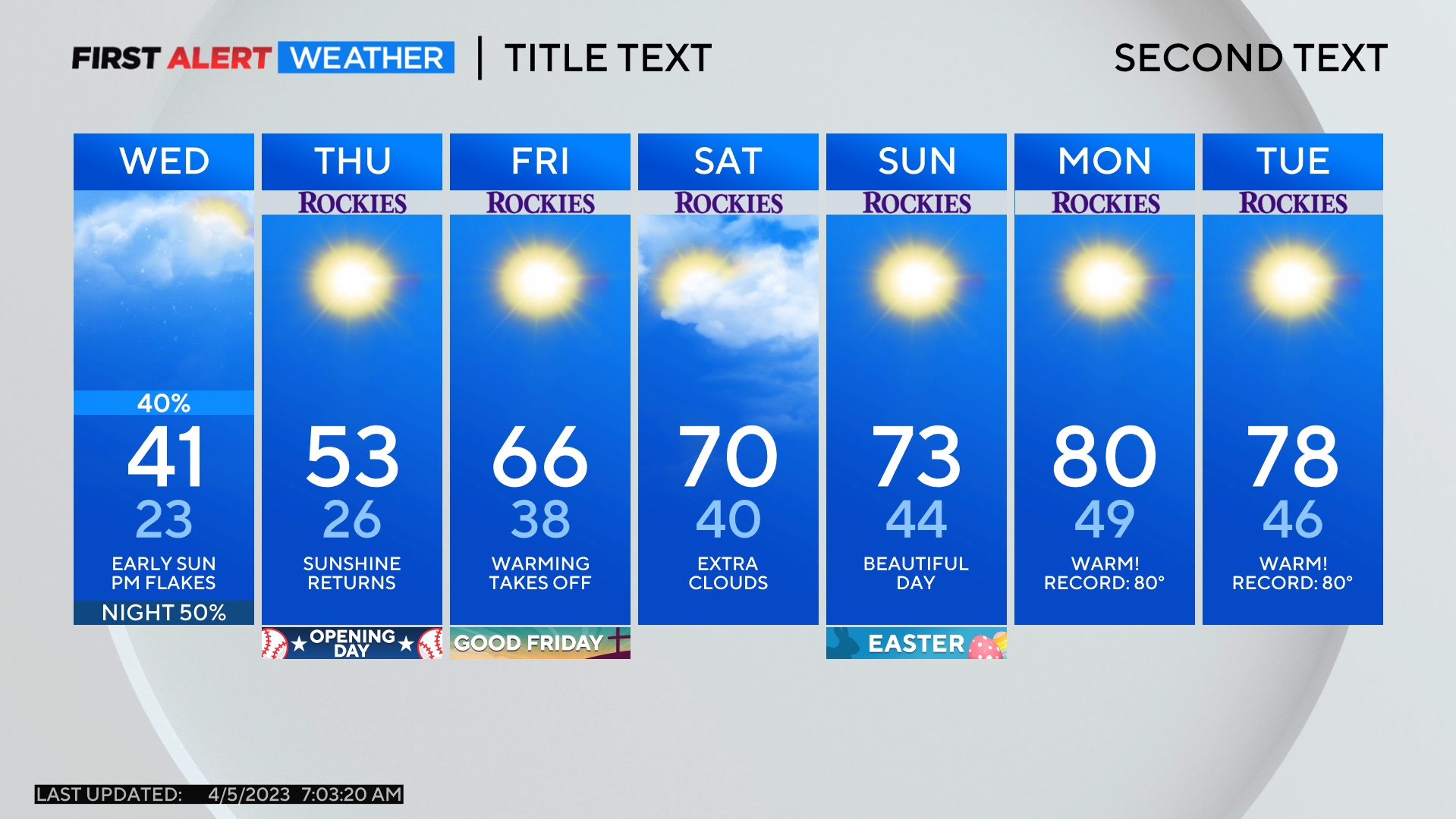 Comments (2)