DENVER (CBS4) – Heavy snow continues to pile up in the high country! Overnight, Ski Cooper saw 15 inches of snow! They've had 23 inches in the last 24 hours. Amazing!
More snow through the weekend as our "Pineapple Express" continues to usher moisture into our state. This is an atmospheric river coming all the way from Hawaii. So this isn't our typical area of low pressure with a cold front. We will continue to see the snow funnel into our state through Monday, after that we should dry out for a few days.
READ MORE:
Five-Lane Configuration Opens On Peña Blvd. Approaching DIA
Numerous Winter Storm Warnings and Winter Weather Advisories are in place for the high country. Northern mountains will see theirs expire late tonight, with another foot or so of snow possible. Southern and central mountains could see 18 to 24 inches of snow by very early Monday morning.
If you're traveling to the high country, many mountain passes will be tough over the next two days. Plan for traffic and longer delays.
READ MORE:
Jeffrey Hiers Accused Of Punching, Choking Southwest Employee On DIA Concourse Train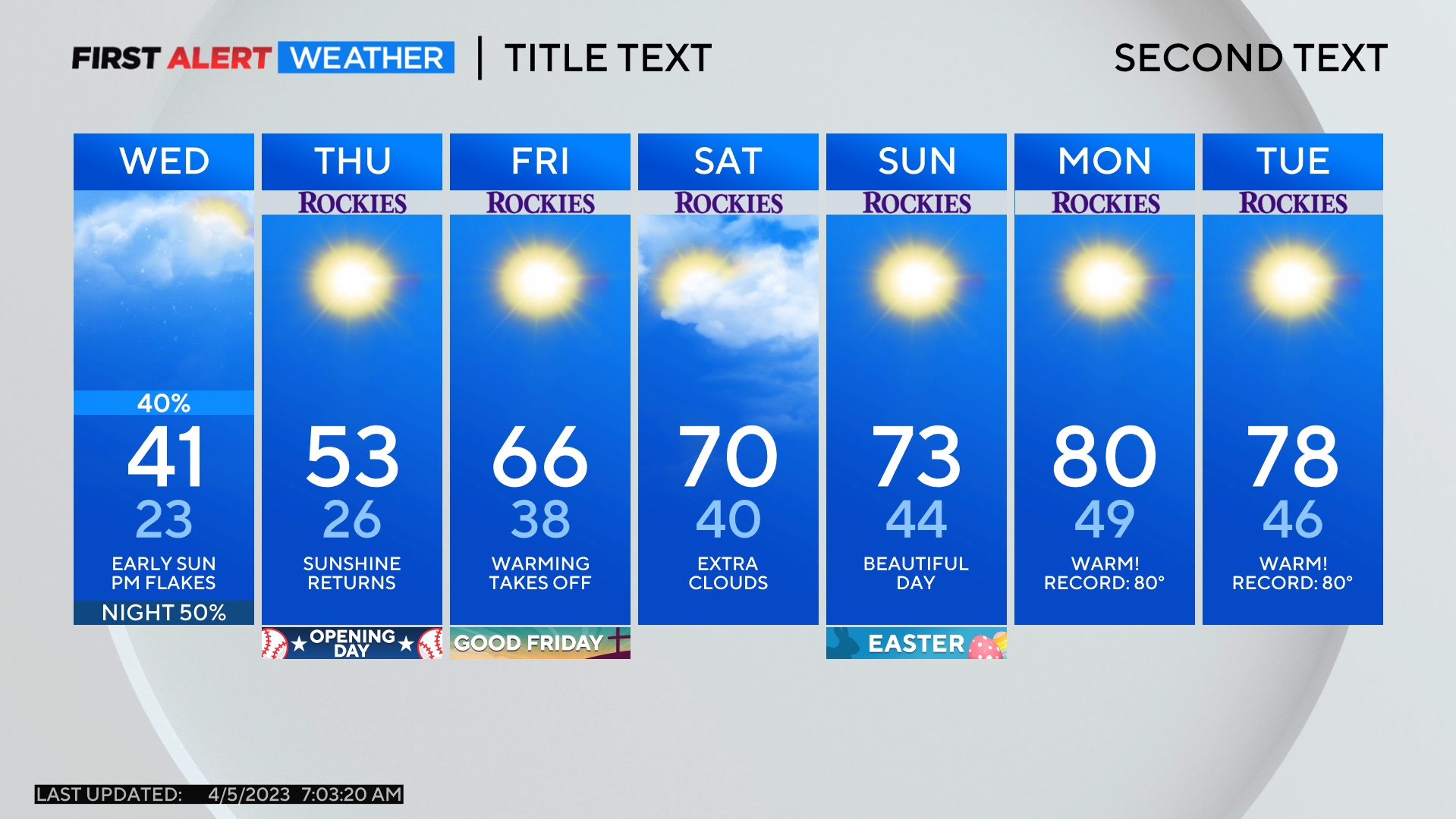 Denver could see light snow starting on Sunday morning. A few light flurries are possible on Saturday afternoon, but not widespread. Accumulations will be light for Denver, less than three inches.
South of Denver near the Palmer Divide could get a bit more. Snow shifts more into southern Colorado on Sunday, and then we'll have clearing skies on Monday with cold temperatures. Have a great weekend!
MORE NEWS:
'She'd Scream & Fight': Olivia Gant's Grandfather Demands Answers, Prepares For Lawsuit