DENVER (CBS4) – The jet stream will setup directly over Colorado in the coming days and transport very moist air directly from the Pacific Ocean into the state. This will likely mean huge amounts of snow in the high country and especially for the mountains west and southwest of Summit County.
The snow will start Thursday night and periods of snow will continue through at least next Monday afternoon. During this time the mountains surrounding Vail/Beaver Creek, Aspen/Snowmass, and Crested Butte will likely see a total of 12 to 24 inches of snow. The San Juan Mountains in southwest Colorado will likely see somewhat less with amounts of 12 to 18 inches. Meanwhile the mountains of Summit County, the Winter Park area, and the mountains near Steamboat Springs will likely see 8 to 16.
All of these snowfall forecasts are subject to change but it's very unlikely snow will somehow miss Colorado.
For Denver and the Front Range, we will not have a favorable pattern for snow until Sunday. That said, a rain/snow mix is possible Friday and a few light snow showers are also possible on Saturday. Then most neighborhoods along the urban corridor should see snow on Sunday but at this time it appears accumulation will be minor.
Stay with CBS4 for the latest on this developing weather.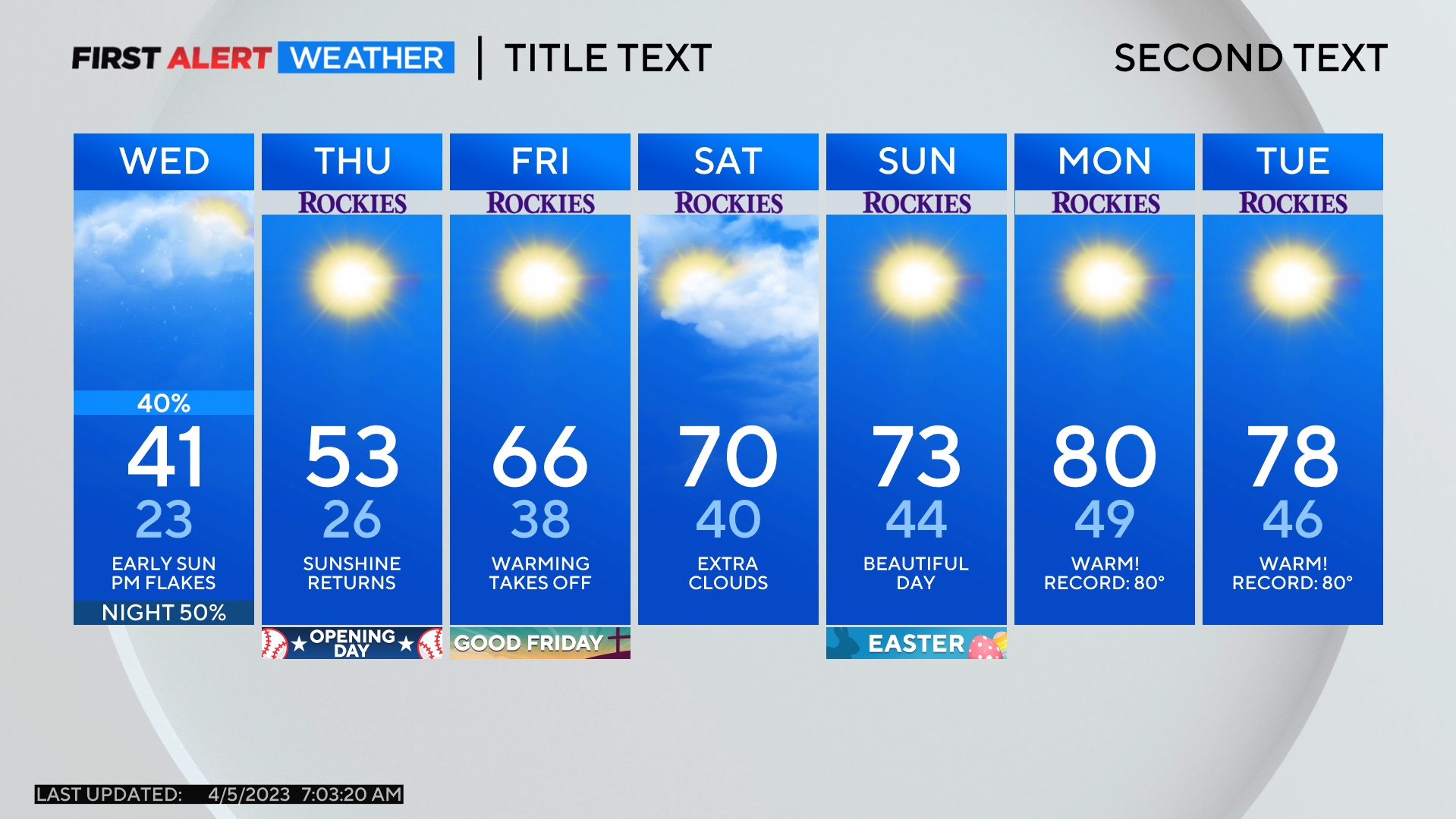 Comments