DENVER (CBS4) – Monday will be a chilly day across Colorado in the wake of a cold front that moved through overnight. Scattered light snow showers will linger across the northern and central mountains today. There could even be some patchy fog or flurries along the Front Range urban corridor this morning but nothing widespread.
Over the weekend most all of our ski areas saw fresh snow with a half foot or more in several places. The following are some of the latest reports.
High temperatures will run about 5 to 10 degrees below normal in Denver by this afternoon. The warmest weather will be found on the southeast plains and western slope.
The week ahead will be fairly tame in terms of the weather with seasonal conditions and no organized weather systems. But things will change by the upcoming weekend as a new storm moves toward the state. It could bring heavy snow to the mountains and potentially some light snow to Denver.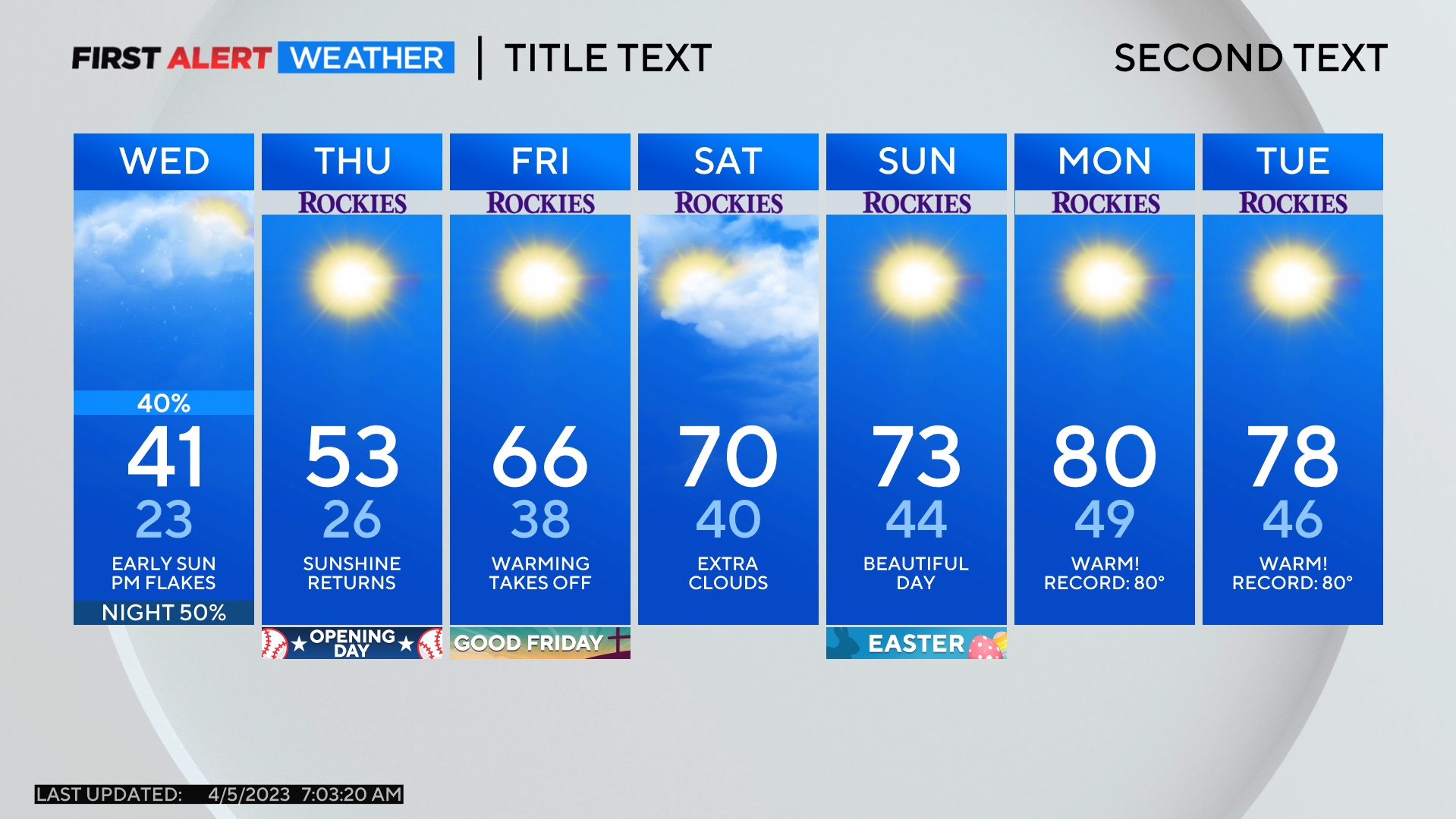 Comments