DENVER (CBS4) – A storm system spinning over Nebraska will strengthen today and that will keep the wind machine blowing over a large part of Colorado. Some places in the foothills and on the eastern plains will experience sustained wind speeds between 30 and 50 mph. Gusts will be even higher, potentially nearing 90 mph in a few extreme cases. The National Weather Service has issued a high wind warning for a large part of eastern Colorado through early evening.
In the immediate city of Denver while it will be breezy at times we should escape the really strong wind speeds. Temperatures will be about 10 degrees below normal today but will feel even colder due to the wind chill effect.
By tonight the storm system will move far enough to the east that it will allow our wind speeds to relax a bit. Many areas will still remain breezy but nothing like the gusts experienced earlier this morning.
Looking ahead we have a fairly quiet start to December with temperatures not too far from where they should be for early December. No major storm systems are expected over the next few days.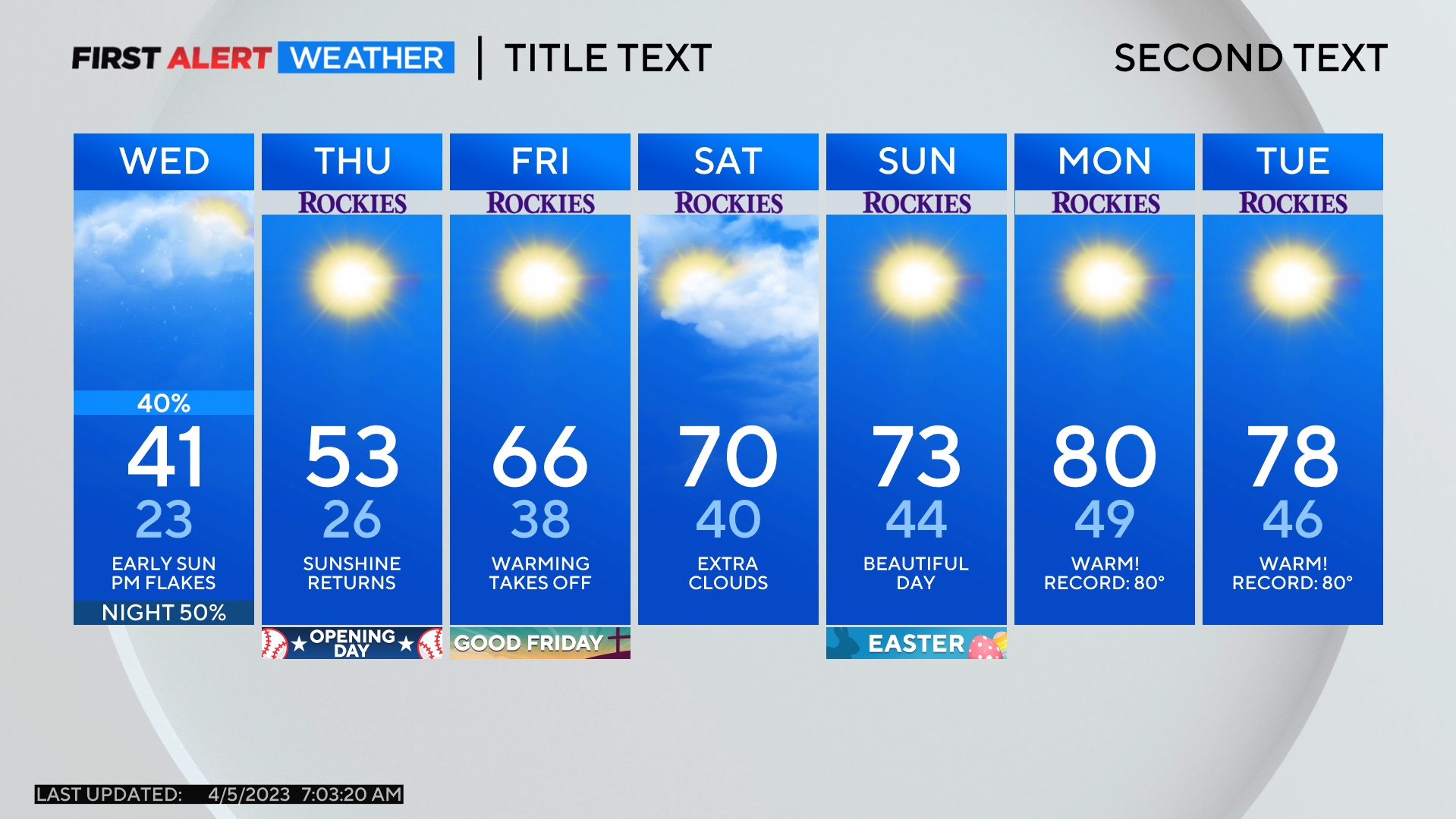 Comments