DENVER (CBS4) – After some low clouds Sunday morning around Denver and the northeast plains of Colorado sunshine will take over and provide a hot day ahead. We're expecting highs in the mountains to reach the 70s and 80s with all of our lower elevations between 85-95 degrees this afternoon.
Breezy to gusty winds will develop after 1 p.m. today and that means fire danger will be a concern, especially in northwest Colorado. Most everyone will be dry over the next few days with elevated fire danger remaining a top weather story.
The temperatures will warm up 5 to 10 degrees on Monday with many locations below 6,000 feet approaching the 100 degree mark. In Denver the record high is 97 degrees set in 1986 and it looks like we have a good chance to at least get close, if not reach it.
With ample sunshine and hot temperatures that means it will be very warm at kickoff Monday evening as the Broncos take on San Francisco in preseason play. The temp should start in the low 90s and fall to the lower 80s by the time the game is over.
More seasonal weather will return by the middle of the new week along with an increased chance to see afternoon showers and thunderstorms. Denver's average high right now is around 87 degrees and it looks like we will be there or even higher each and every afternoon for the next 5-10 days.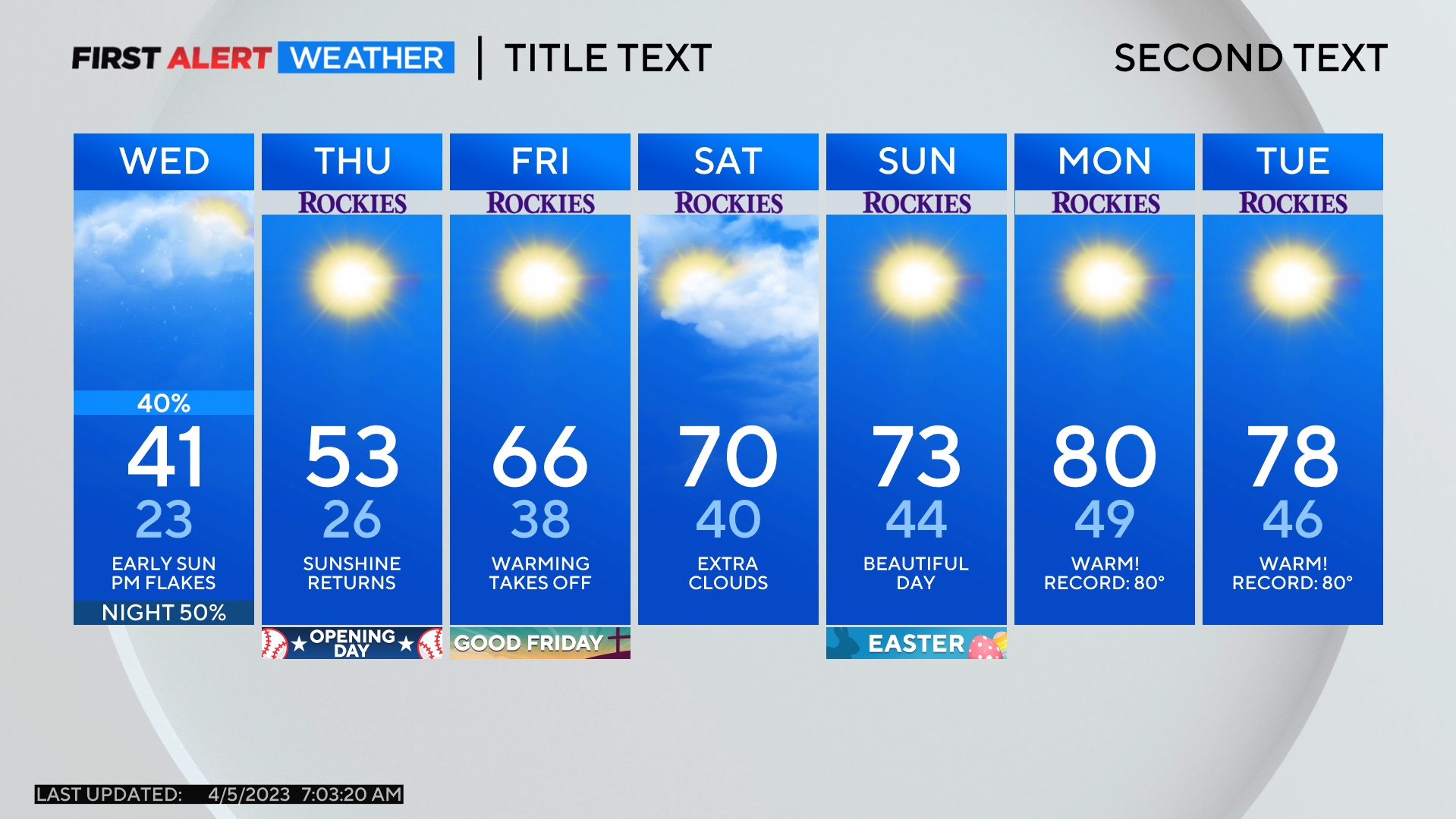 Comments