DENVER (CBS4) – The new week will feature pretty typical July weather across Colorado, and that means afternoon thunderstorms and a lot of heat. It's all courtesy of a big ridge of high pressure sitting over Texas.
Showers and thunderstorms will be fair game across much of Colorado into the evening hours. They'll be most numerous in the central mountains and on the northeast plains. Locally heavy rain is possible along with small hail.
Thunderstorm motion today will primarily be from the west to east across Colorado. There is a very small chance to see a few storms briefly become severe, especially in extreme northeast Colorado.
There could be issues at either the afternoon or evening Rockies game today with about a 40% chance to see a storm over or near the stadium.
Tuesday will be similar to today and then by Wednesday the heat will crank up a few degrees as drier air works into the state. Denver could see near record level temperatures Wednesday, Thursday and Friday as we flirt with the century mark!!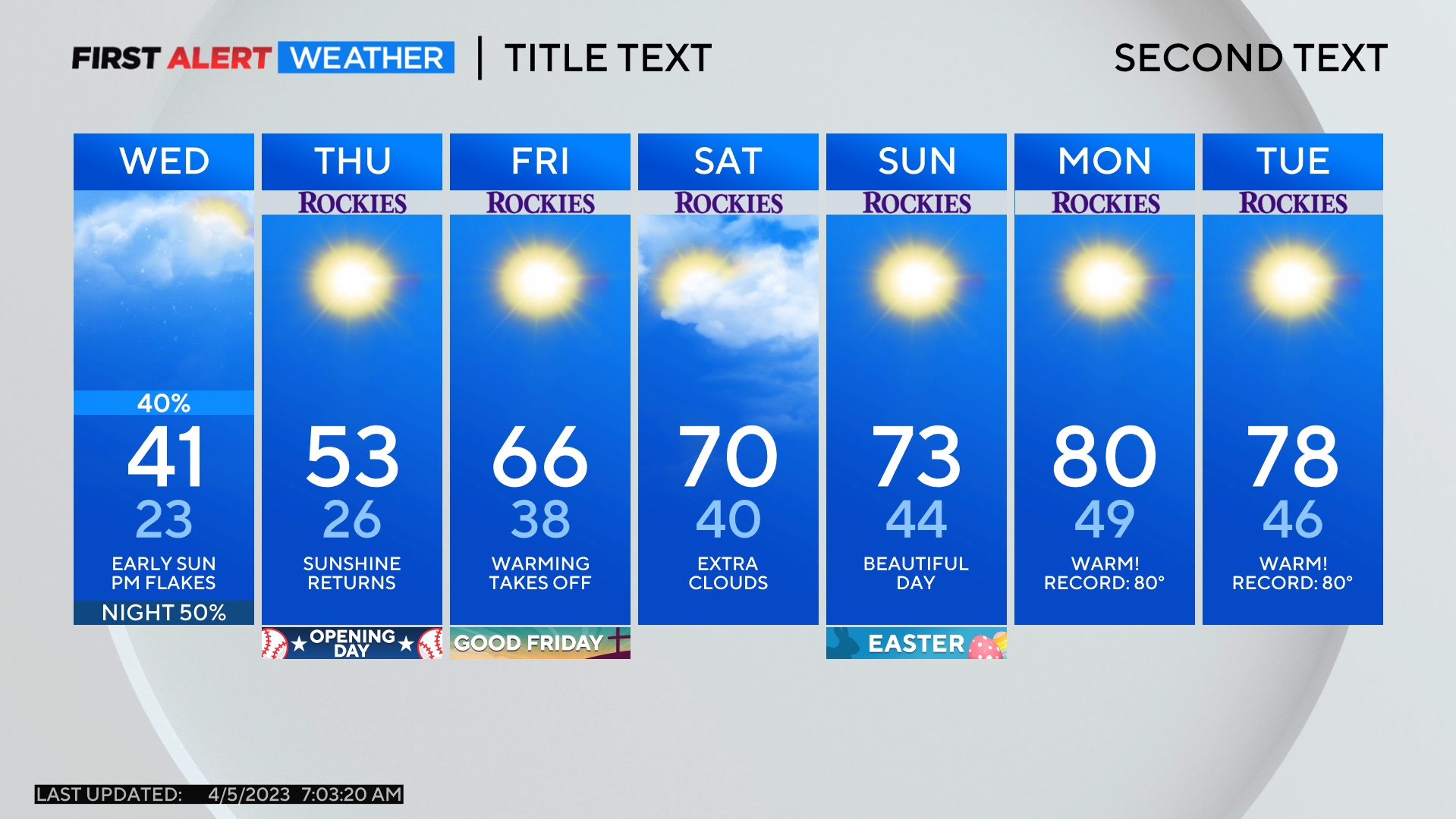 Comments