DENVER (CBS4) – Thursday easily became the warmest day so far this year with an official high temperatures of 94 degrees in Denver. Friday will be even hotter.
High temperatures around Denver, Boulder, and Fort Collins will soar into the mid 90s Friday afternoon and most neighborhoods will be at least 2 degrees warmer than Thursday.
The hottest weather in Colorado will be in the southeast quadrant of the state where many areas will reach near 100 degrees including Pueblo, La Junta, and Lamar.
Although it will be hot, records are not likely. The record high in Denver for June 28 is 105 degrees which was set just a year ago. 105 degrees is also the hottest temperatures ever recorded in the city.
Looking ahead to Saturday, it will not be as hot but still toasty with lower 90s along most of the Front Range. A slight chance for late day thunderstorms will also return on Saturday. Then a weak summer cold front on Sunday will drop temperatures in the upper 80s and cause a better chance for afternoon and evening thunderstorms.
At this time it appears everyday next week will be in the 80s in the metro area including the Fourth Of July.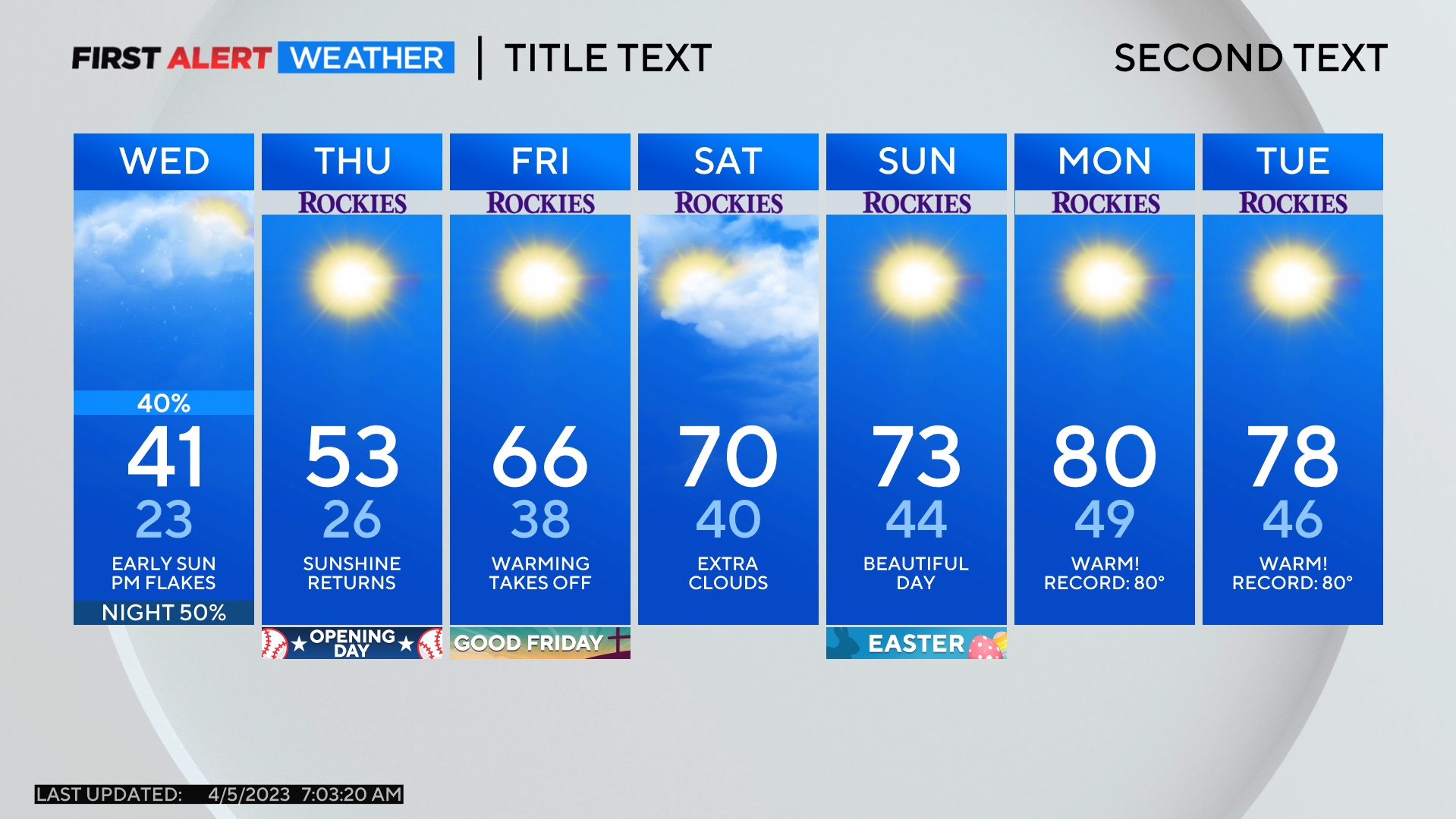 Comments