DENVER (CBS4) – The warmest temperature in Denver so far in 2019 is 86 degrees. It happened twice; first on June 7 and then again on June 13. It's unusual to not have experienced 90 degree heat this late in the season in the Mile High City.
A large ridge of high pressure will move north from New Mexico to Colorado on Wednesday which will cause temperatures to soar. If we don't hit the 90 degree mark today at Denver International then it should happen before the week ends.
High cloud cover will keep temperatures slightly below their potential on Wednesday. It would be even hotter without the clouds! There is also a slight chance for gusty thunderstorms late in the day on Wednesday mainly between 2 p.m. and 5 p.m. If you happen to get a storm in your neighborhood there should be far more wind and lightning than rain.
No severe weather is expected along the Front Range but a couple isolated thunderstorms on the far Eastern Plains could contain large hail and/or damaging wind. Locations such as Sterling, Burlington, and Lamar have a "marginal" threat for severe weather late Wednesday. A higher threat for wind and hail exists farther northeast including parts of Nebraska and South Dakota and the extreme northeast corner of Colorado.
The heat on Wednesday is part of a multi day heat wave that will continue into the upcoming weekend. Temperatures should stay above normal for at least five consecutive days.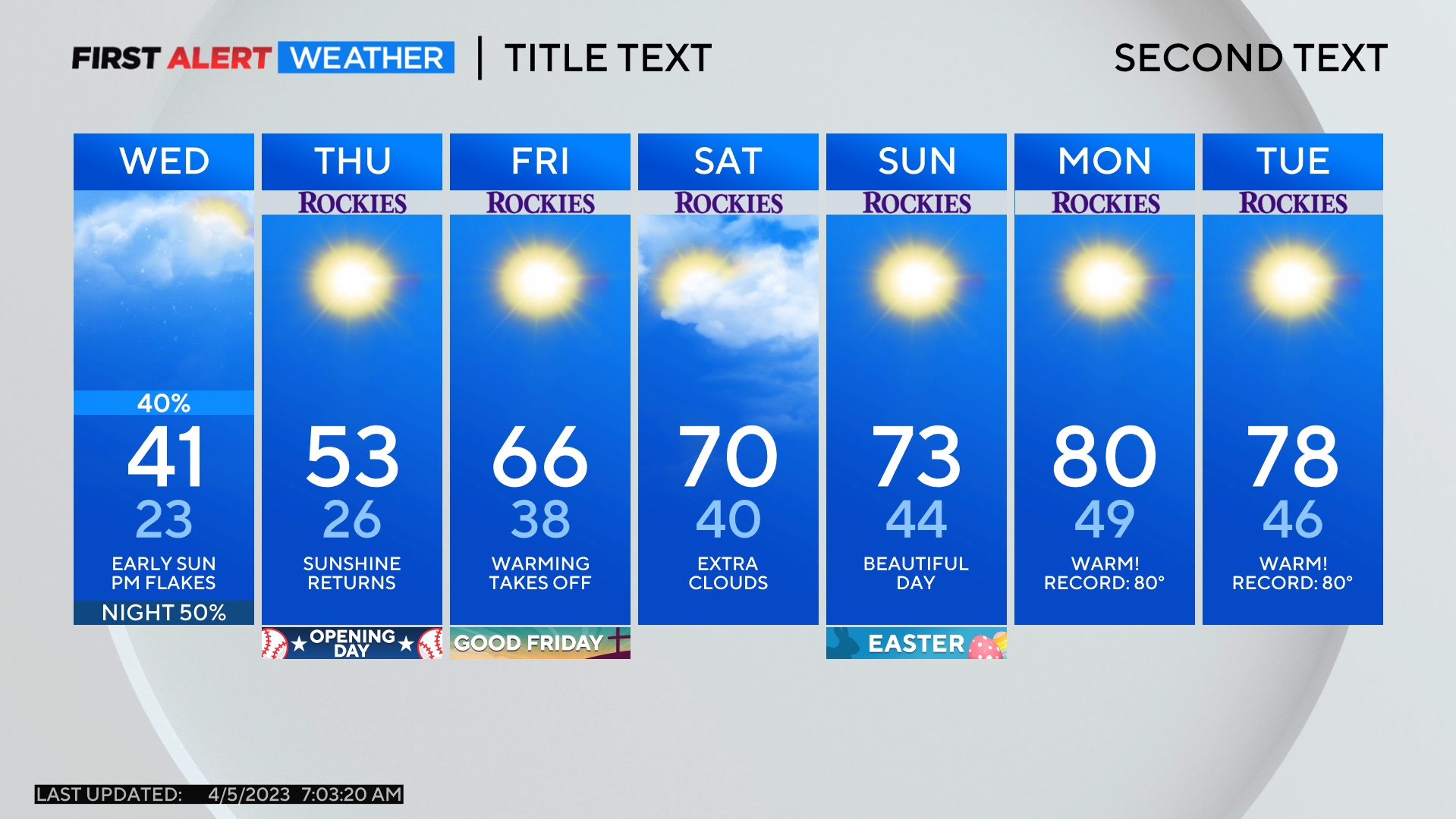 Comments