DENVER (CBS4)
– After numerous thunderstorms in Colorado on Monday including a few storms that
turned severe
, Denver and the Front Range have another good chance for at least one round of thunderstorms on Tuesday.
The overall threat for severe weather in Colorado is smaller on Tuesday compared to Monday but some storms south and southeast of Denver could still become severe including in Douglas and Elbert Counties. A more significant threat for large hail and damaging wind exists farther south including the Colorado Springs and Pueblo areas.
Although afternoon and evening thunderstorms are not expected to be severe in the Denver metro area, they could still produce small hail, heavy rain, and wind gusts up to 40 mph.
The larger storm system responsible for the recent thunderstorms and cooler than normal temperatures will finally move east of Colorado on Wednesday. High temperatures sill climb back into the 80s for Wednesday and Thursday but it won't last. A cold front on Friday will drop temperatures back into the lower 70s along with a good chance for showers and thunderstorms going into the weekend.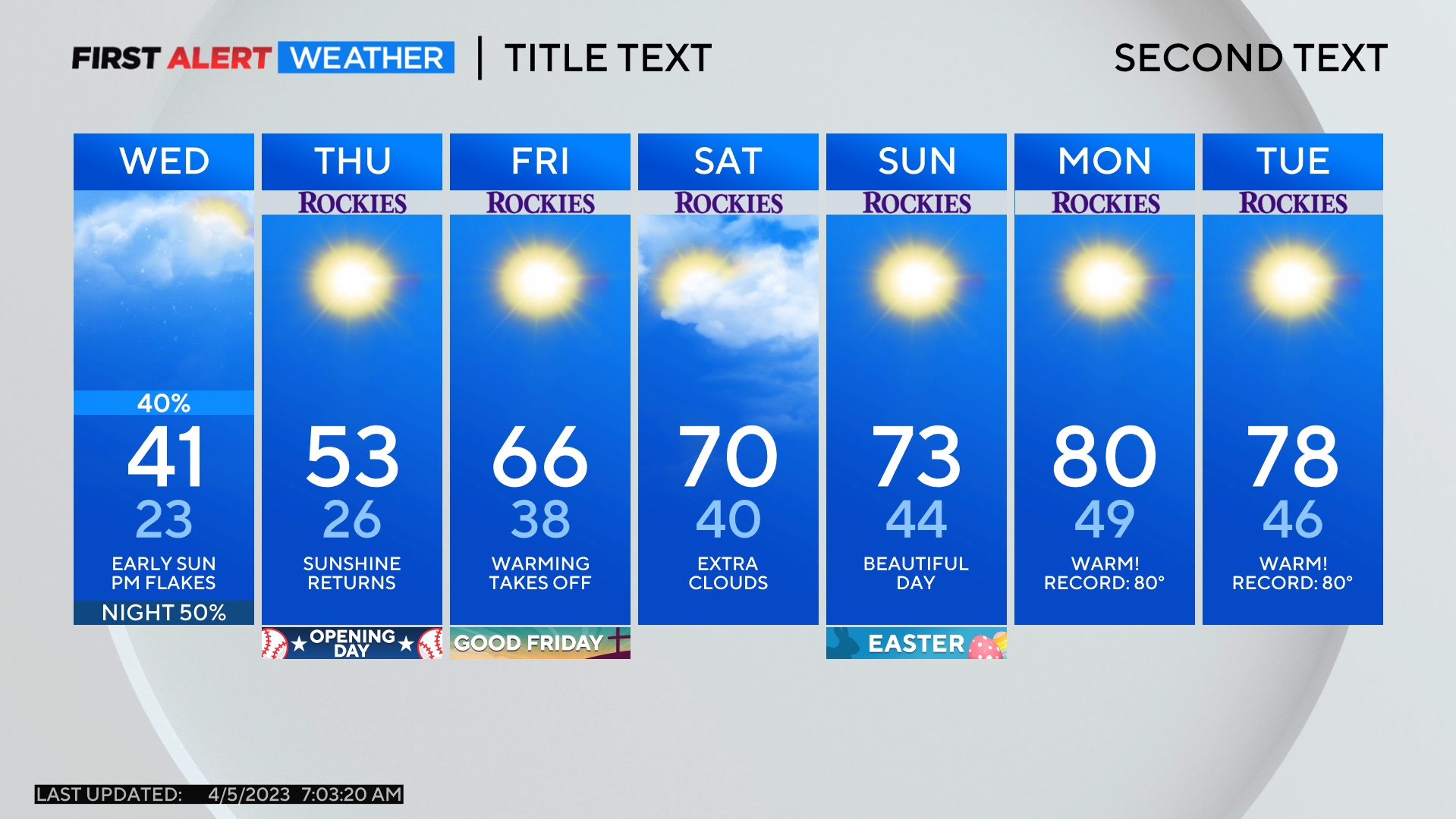 Comments