DENVER (CBS4) – Mostly sunny skies and comfortable temperatures will cover much of Colorado on Tuesday. Highs will be in the upper 70s again in the Denver metro area.
Temperatures will be very similar to Monday when Denver officially reached 78 degrees. Similar temperatures are expected along the entire Front Range including in the Boulder, Fort Collins, and Greeley areas.
The only chance for any rain late in the day Tuesday will be in the far northeast corner of the state. Cities such as Sterling and Julesburg have a 10-20% chance for a late afternoon thunderstorm.
Wednesday will also be mainly dry day statewide. Then moisture will start returning to Colorado on Thursday and by Friday the chance for mainly afternoon and evening thunderstorms will reach at least 50%. The relatively high storm chances will continue through Father's Day weekend.
Temperatures will also become warmer for the end of the week with 80s on Thursday and Friday.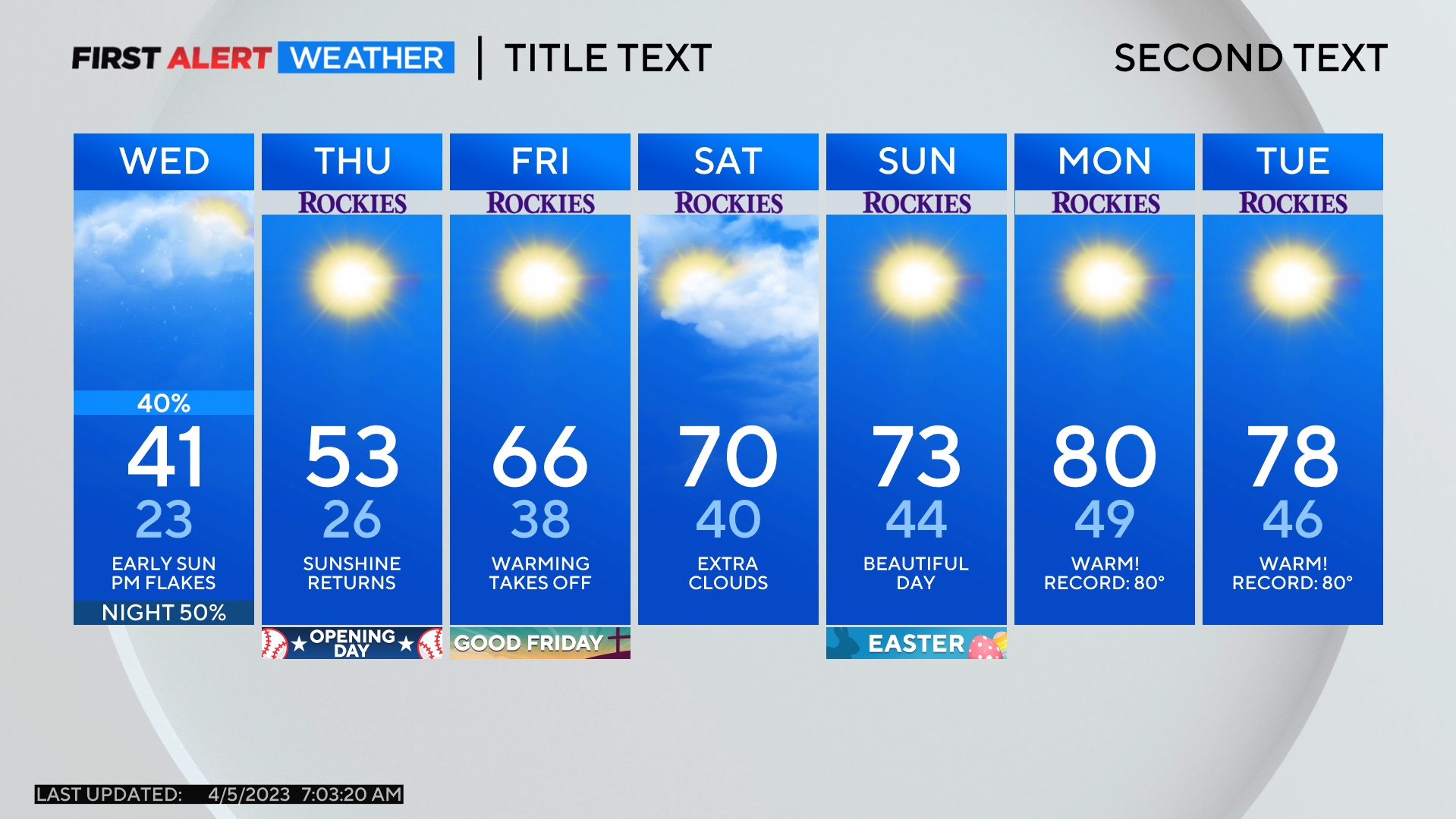 Comments