DENVER (CBS4) – For the third consecutive weekend, temperatures will soar above normal on both Saturday and Sunday under mostly sunny skies. It's an unusual circumstance for spring in Colorado when the odds of showers and thunderstorms are relatively high.
We started a pattern of generally cooler and wetter weekdays followed by drier and warmer weekends on April 20 and 21 when Denver reached 80 degrees and 70 degrees respectively.
Then last weekend Denver reached 67 degrees on Saturday and and 78 degrees on Sunday ahead of a strong cold front that arrived Sunday evening.
The streak continues this weekend with lower 70s along the Front Range on Saturday followed by mid 70s for Cinco de Mayo on Sunday.
Even warmer weather arrives on Monday when temperatures could reach 80 degrees in the metro area. Then a cold front arrives Monday evening causing at least a 20 degree drop for Tuesday along with a chance for rain. Additional chances for rain will continue for much of next week as temperatues stay generally below normal.
Then right on schedule, a ridge of high pressure should build back over Colorado for the second weekend in May bringing mostly sunny skies and pushing temperatures back into the 70s. Our fourth weekend in a row!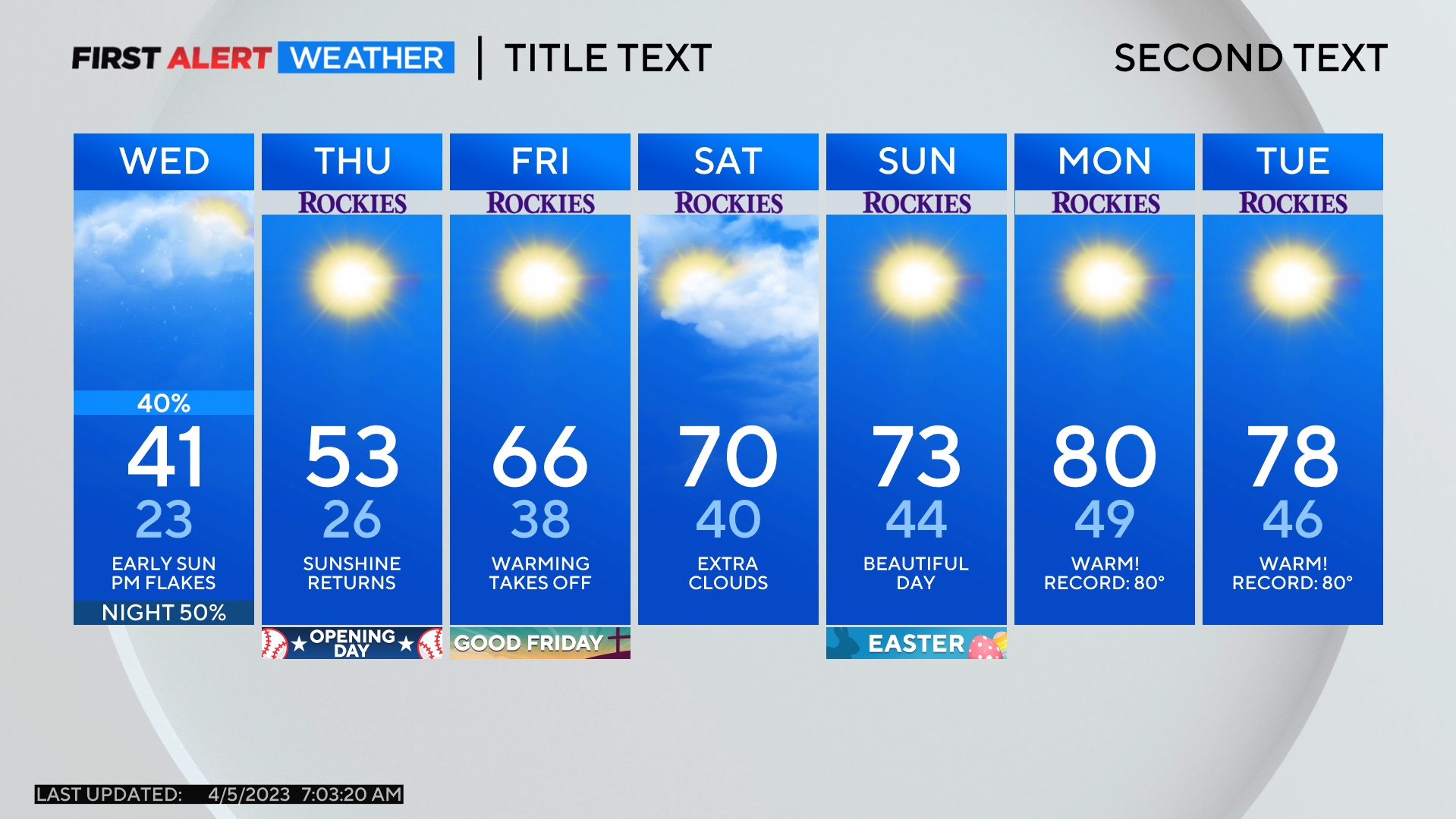 Comments