By Dave Aguilera
DENVER (CBS4) – We have a lot of action going on over the next 24 to 48 hours. A deep low pressure trough is pushing up copious amounts of moisture into the central Rockies where it is mixing with much colder air.
This strong trough will push over Colorado during the day on Monday. This will give the mountains measurable snow and a chance for a rain/snow mix down to about 5,000 feet in and near the Denver metro area.
Some of the northern, central and southwest mountains may see 3 to 7 inches of snow. Most of that above 10,000 feet.
For the Denver metro area there will be little to no accumulation. But, some areas may see a 1/2 inch to one inch on grassy areas by Monday night.
As the storm begins to clear Monday night temperatures will get quite cold. There is a Freeze Watch in effect Monday night into Tuesday morning for Denver and northeastern Colorado.
Another storm system may deliver another round of rain and maybe a rain/snow mix to the Front Range Wednesday night into Thursday.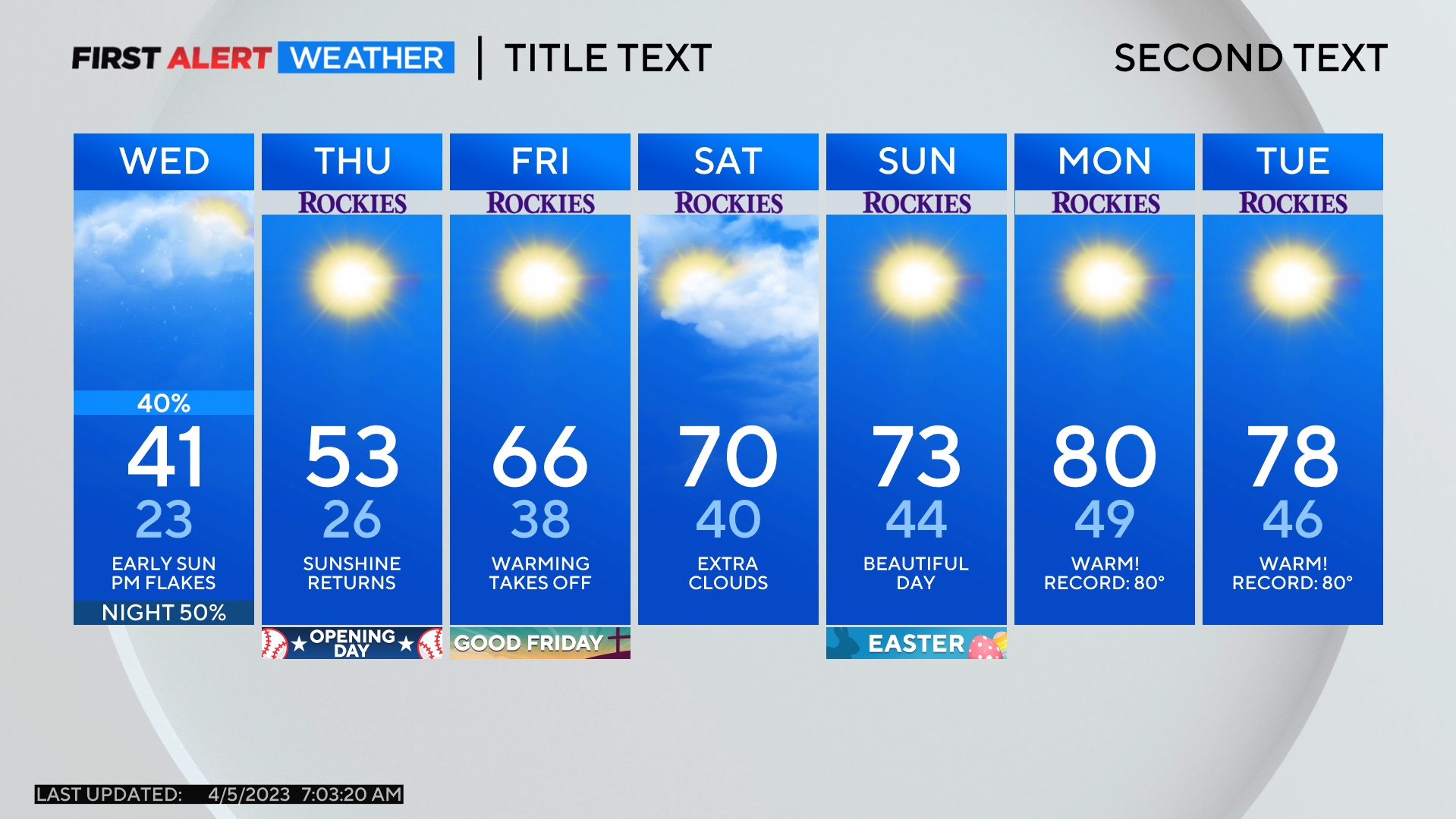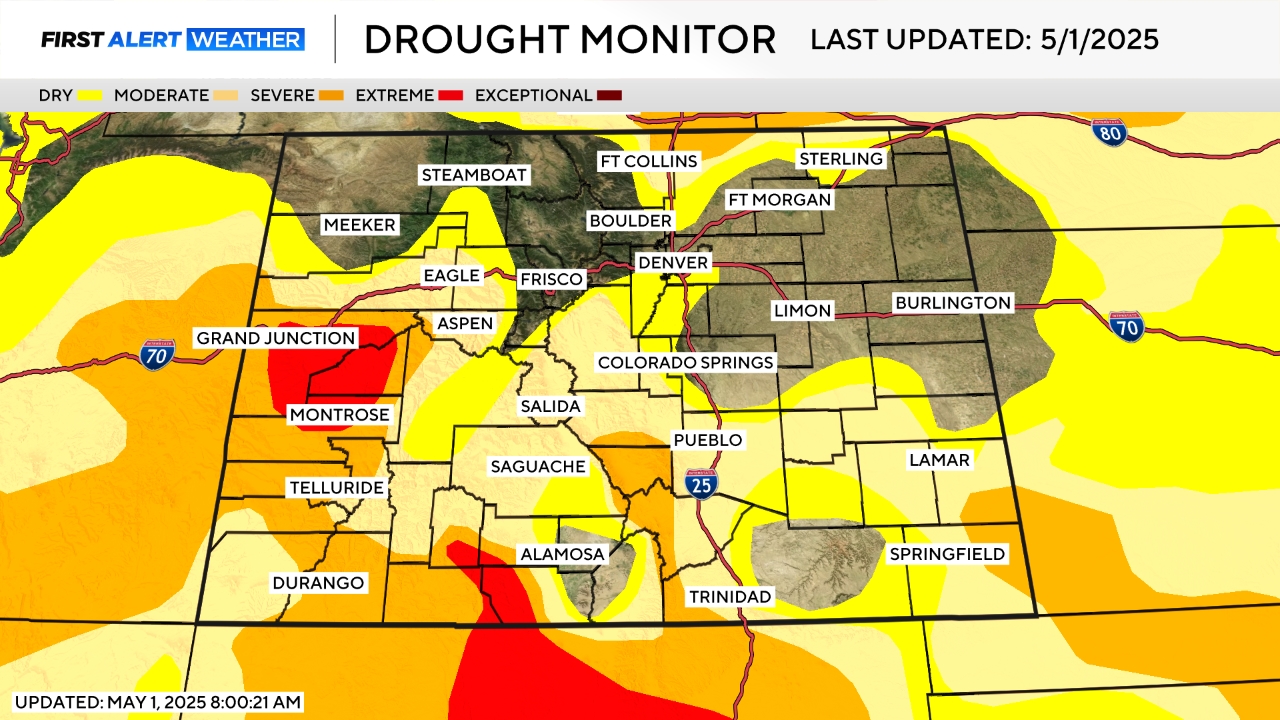 Meteorologist Dave Aguilera is a Colorado native and has been forecasting weather in the Rocky Mountain region for over 25 years! Connect with Dave on Facebook and on Twitter @DaveAgCBS.
Comments