DENVER (CBS4) – Thursday is another powder day in the Colorado mountains with 1 to 4 inches of snow at most ski areas. Some of the snow should eventually spread into the Denver metro area Thursday night into Friday morning but any accumulation below 6,000 feet will be very minor.
As of early Thursday morning, Steamboat ski area was reported 4 inches of snow, Winter Park had 3 inches, and many other ski areas were reporting at least 2 inches.
Dry weather is expected during the day in the Denver, Boulder, and Fort Collins area before the chance for snow starts Thursday evening mainly after 9 p.m. It will also be much colder on Thursday compared to Wednesday when Denver reached 62 degrees. Temperatures will be 15 to 20 degrees colder than Wednesday with highs in the lower and middle 40s.
Once the snow reaches the metro area Thursday night, any accumulation should be minor. Many areas will see no more than a trace while Arapahoe County could get up to 1 inch and Douglas and Elbert Counties could see up to 2 inches. The higher foothills could get up to 4 inches.
The chance for snow in the metro area will end before noon on Friday. Skies will then gradually clear but temperatures will stay cold. Highs will struggle to reach above freezing in the metro area on Friday.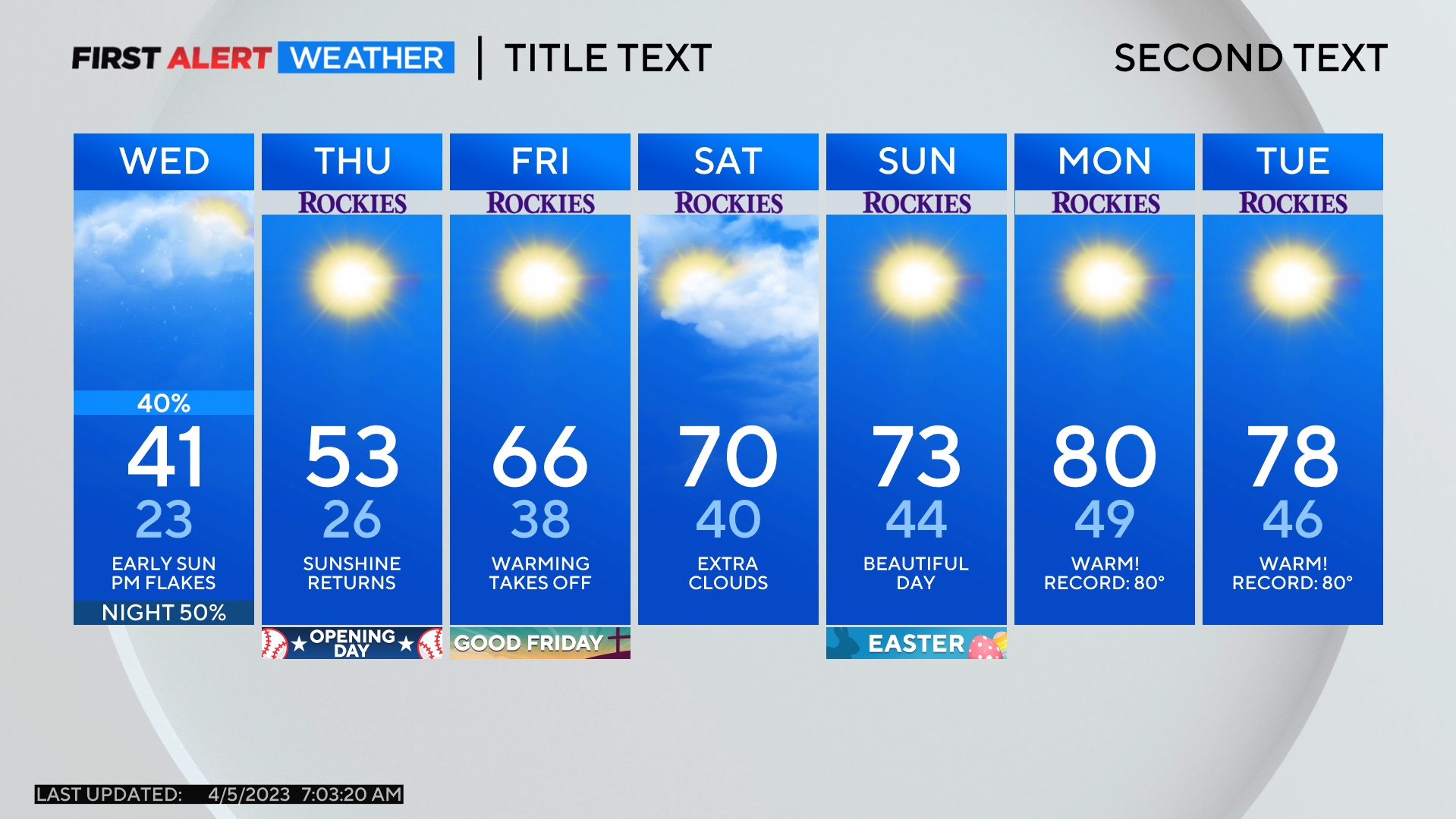 Comments