DENVER (CBS4) – Scattered light snow and gusty winds causing blowing snow will continue at times in the mountains over the next few days. Meanwhile Denver and the Front Range will stay dry and chilly.
The snow in the mountains on Tuesday, Wednesday, and Thursday will be nothing like what fell Sunday and Monday. Any accumulation will be very minor. Comparatively, most ski areas in the state saw at least 6 inches of snow from our most recent storm and some measured more than a foot through late Monday.
Meanwhile, temperatures will be close to normal across most of Colorado for the remainder of the week. In the metro area, highs will be in the lower 40s on Tuesday which is slightly warmer compared to Monday. The normal high temperature on December 10 in Denver is 43 degrees.
A larger storm system will hit the mountains on Friday and by late Friday there could be a rain/snow mix in the metro area. Better chances for snow will develop in Denver from Saturday evening through Sunday afternoon. At this time it appears any accumulation will be minor.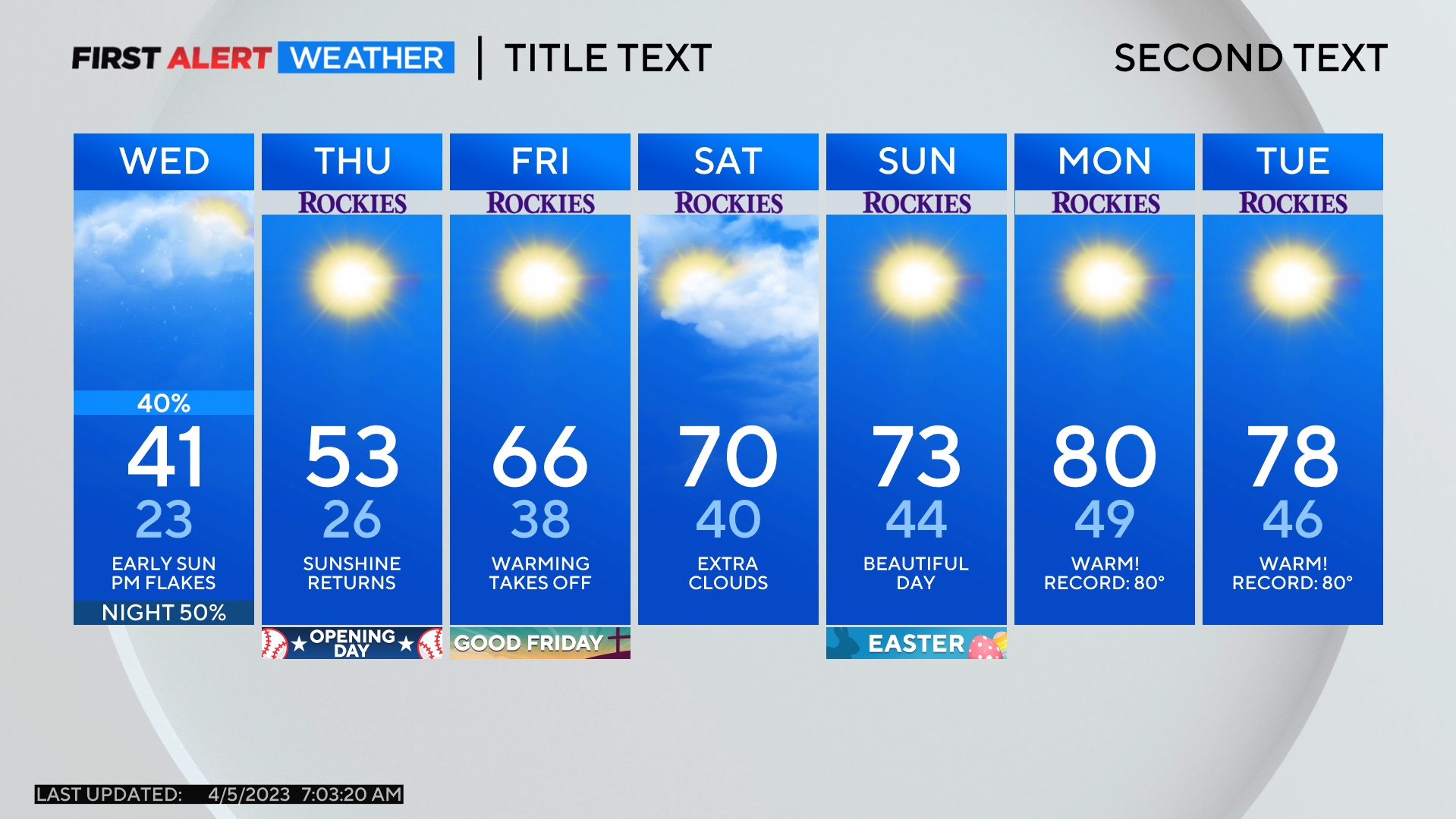 Comments