DENVER (CBS4) – Clouds will increase over Colorado on Wednesday as a storm system moves in from southern California. It's a fairly weak and warm area of low pressure so we do not expect anything like last week's weather, but there could be a few travel issues in the mountains, especially overnight.
The bulk of the snow will fall in the San Juan Mountains where a Winter Weather Advisory will be in effect tonight and tomorrow. Some places above 8,500 feet could see anywhere from 6 to 12 inches of new snow. Most other mountain locations will see 6 inches or less.
Meanwhile in Denver and the Front Range totals will be much lighter. The higher terrain to the west and south of Denver could get anywhere from 1 to 4 inches. It is entirely possible that immediate metro Denver may see little to no accumulation. Because this storm system is so warm a rain/snow mix is expected for locations below 5,500 feet.
Widespread sunshine will return by Friday with warmer temperatures over the upcoming weekend. Another chance for snow will arrive by early next week.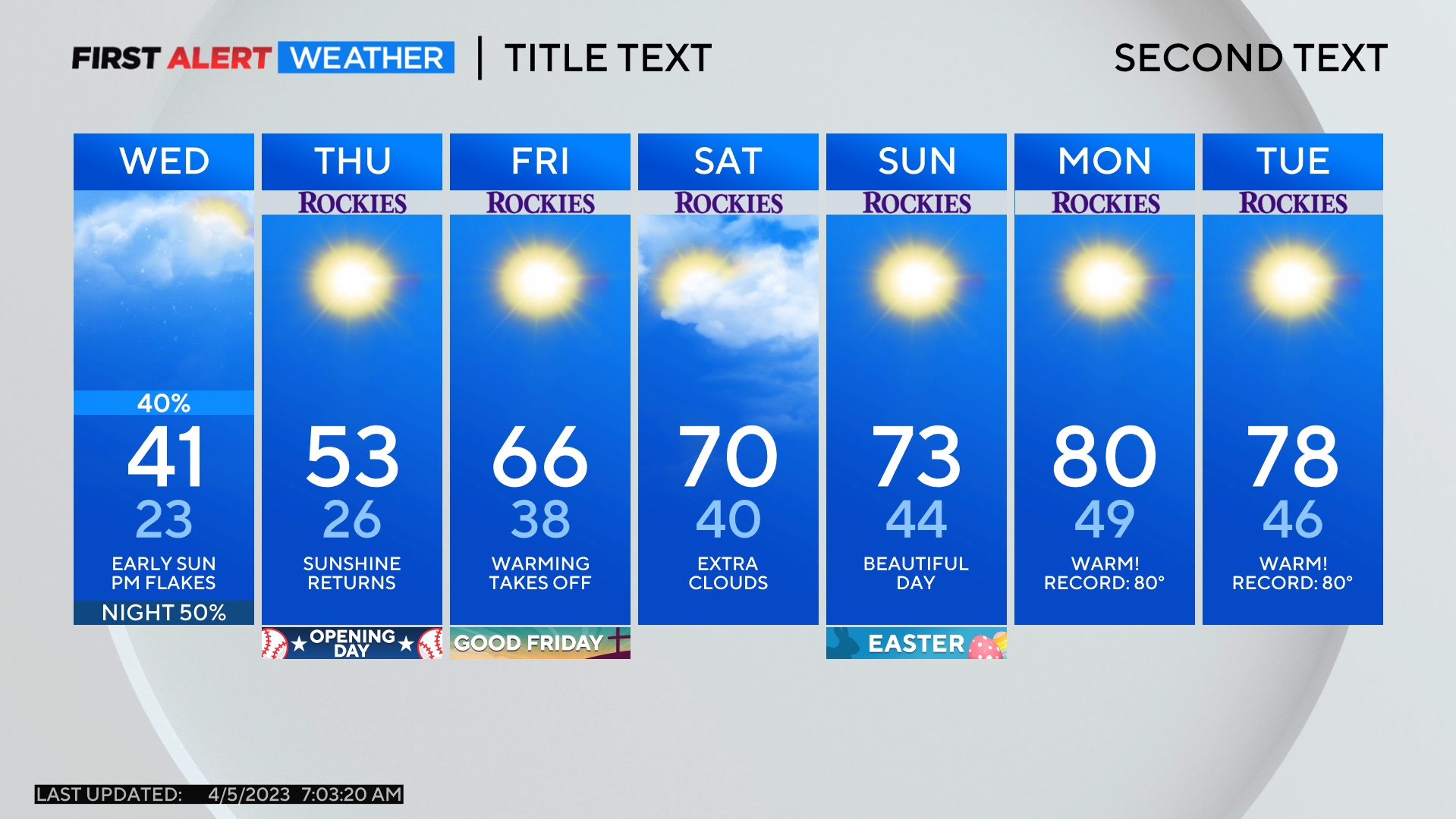 Comments