DENVER (CBS4) – After rain, then snow, and then freezing drizzle in the metro area over the last 24 hours, more snow is expected from Thursday afternoon through Friday morning. Freezing drizzle during the Thursday morning commute created slick roads in many areas especially west of Interstate 25. The freezing drizzle will end before noon and will be replaced with light snow showers in the afternoon.
Despite a relatively high chance for snow, confidence is high that any accumulation in the metro area will be minor with up to 2 inches of snow possible by Thursday evening. Then another inch of snow is possible Thursday night into Friday morning.
RELATED: Freezing Fog Coats Parts Of Denver Area With Rime Ice
Meanwhile, temperatures will climb no higher than the lower 30s on Thursday.
The storm responsible for the wintry weather will finally move away from Colorado late Friday allowing for clearing skies and a weekend warmup.
Much higher amounts of additional snow are expected in the mountains and especially the mountains west and south of Vail Pass. These areas remain under a Winter Weather Advisory or Winter Storm Warning through 5 a.m. Friday for at least 4 to 8 inches of additional snow.
After the storm moves away from Colorado late Friday, high temperatures in the metro area will return to the 50s for the weekend and could reach 60 degrees in some neighborhoods on Sunday. A chance for snow will return to the state including the metro area next Monday night into Tuesday.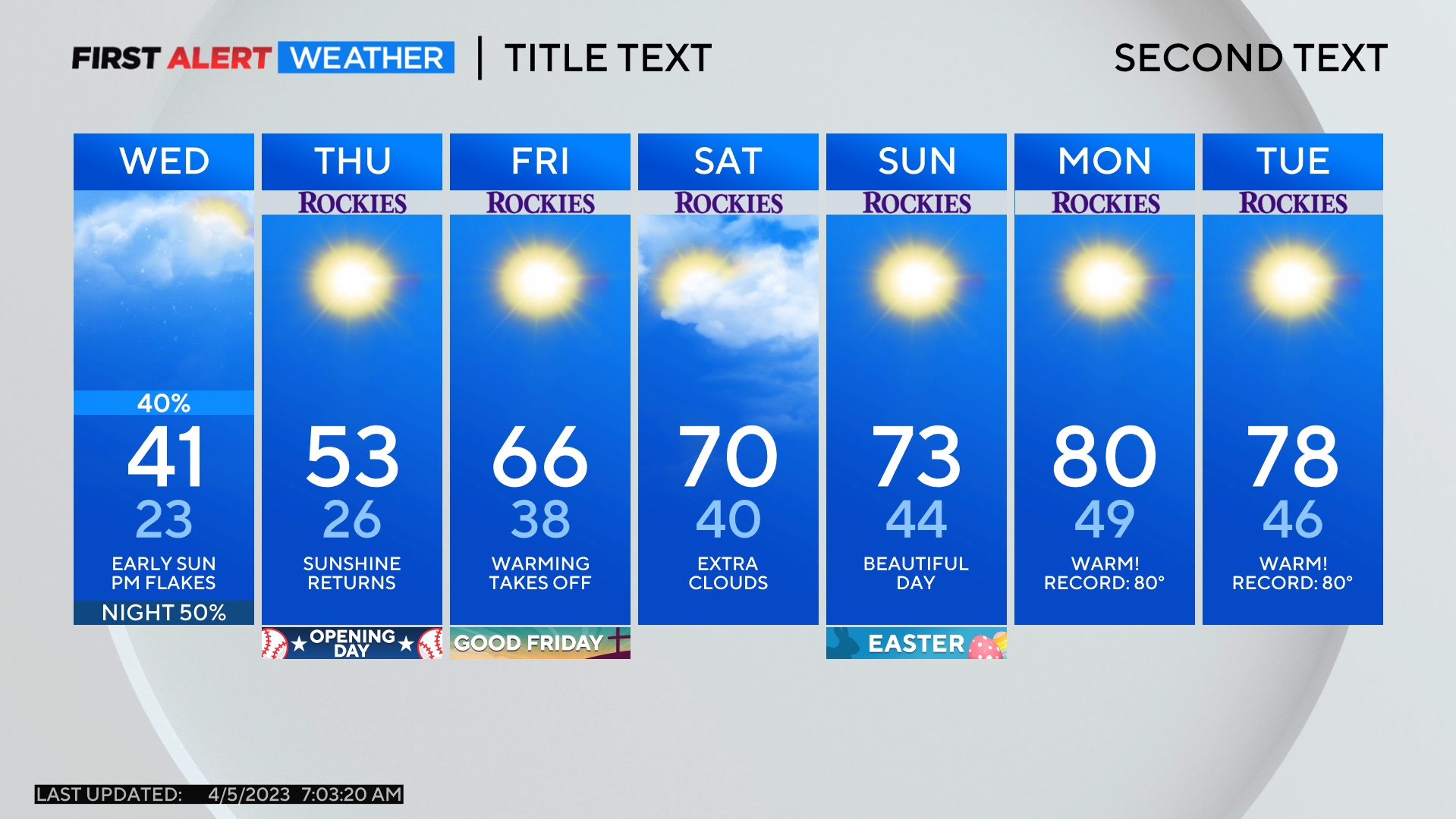 Comments