DENVER (CBS4) – Frigid temperatures, snowpacked roadways, and significant travel delays will continue along the Front Range through Wednesday night. As of 6 a.m. on Monday, Denver had officially received 4.8 inches of snow this month, which is the most in October since 2012. And that number could easily double before the final day of the month on Thursday.
After snow wraps up Monday morning with an average of 3-6 inches of accumulation in metro area, we'll catch a break from snowfall from Monday afternoon through Tuesday morning.
RELATED: Overnight Snow Leads To Delayed Schools Across Denver Metro Area
Then another storm will bring more snow from Tuesday afternoon through at least Wednesday afternoon. This next storm should bring at least 2 to 4 inches to the metro area by Tuesday evening and then at least an additional 3 to 6 inches of snow Tuesday night into Wednesday. Many neighborhoods around Denver and Boulder will see a total of 5-10 inches of snow will somewhat less possible farther north.
Meanwhile, temperatures will remain in the deep freeze through late morning on Thursday.
By Thursday afternoon we should at least briefly climb above freezing for the first time in more than 5 days.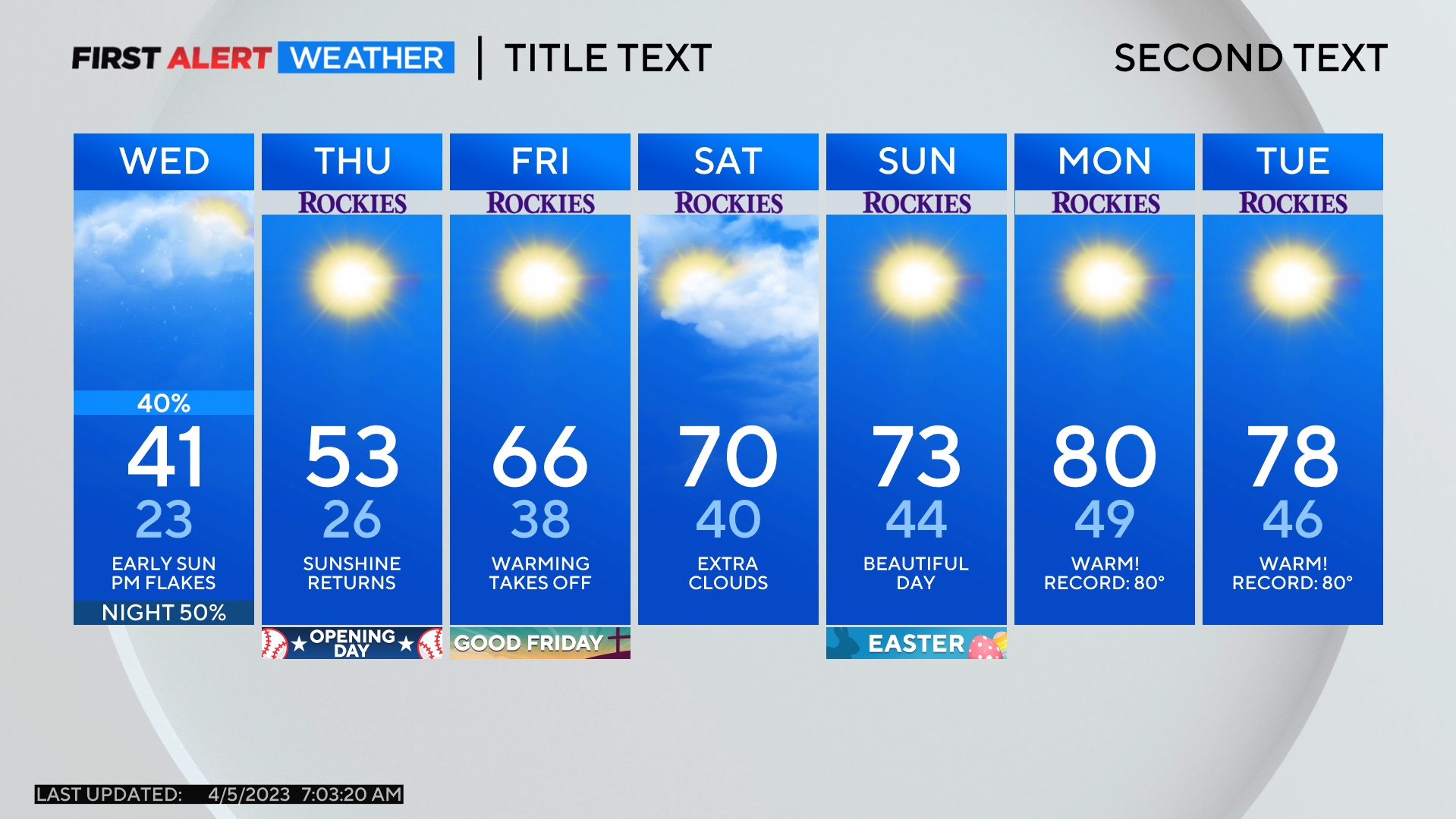 Comments