DENVER (CBS4) – Freezing drizzle that developed overnight will transition to all snow throughout the daylight hours on Sunday. We will see occasional snow into Monday. Temperatures will not move much so we do anticipate widespread travel problems with icy and snowpacked roads.
There are twin storm systems associated with this weather pattern. One will move through the region today and Monday and the second will pass by Tuesday into Wednesday.
All warnings and advisories in effect right now along with the predicted snow totals above are for the first storm. We will see a whole new round of weather alerts along with additional snow totals for the second storm system as we get into the day on Monday.
The second storm appears to be stronger than this first one and it will bring record cold to the area. There is potential for Denver to near the all-time record low for the month of October, which is -2°F, by late Wednesday night or early on Thursday.
RELATED: Denver Could Break 102-Year-Old Record Cold Temperature By Halloween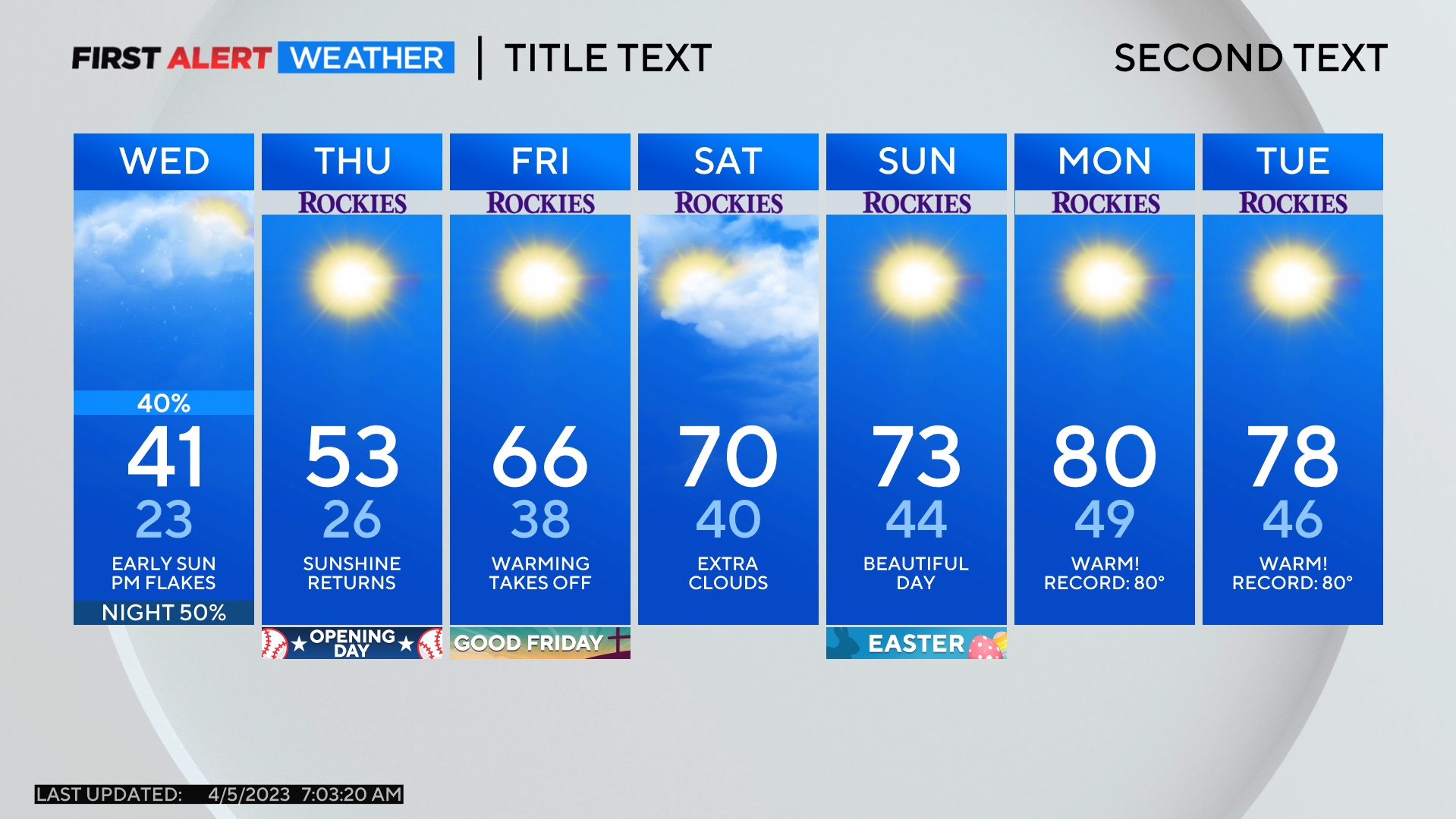 Comments