DENVER (CBS4) – Colorado will enjoy sunny skies and warmer temperatures today thanks to a shift in the jet stream pattern. Highs in the mountains will hit the 40s with 50s and 60s across our lower elevations both today and tomorrow. No rain or snow is expected until late Saturday night.
Off to the north there is a huge buckle in the jet stream developing and it will move into the central Rocky Mountains by late Saturday. This air will pour straight out of the North Pole and it will stick around for several days.
By Sunday morning we should wake up to snow developing in the area along with temperatures 40 degrees colder than highs on Saturday. Because of the timing of the precipitation with the rapid temperature drop there is high potential for us to see a flash freeze on the roadways.
Looking ahead the cold weather will stick around through Wednesday with highs in the 20s and overnight lows in the single digits and teens in Denver and along the Front Range. There will be a chance for snow each day.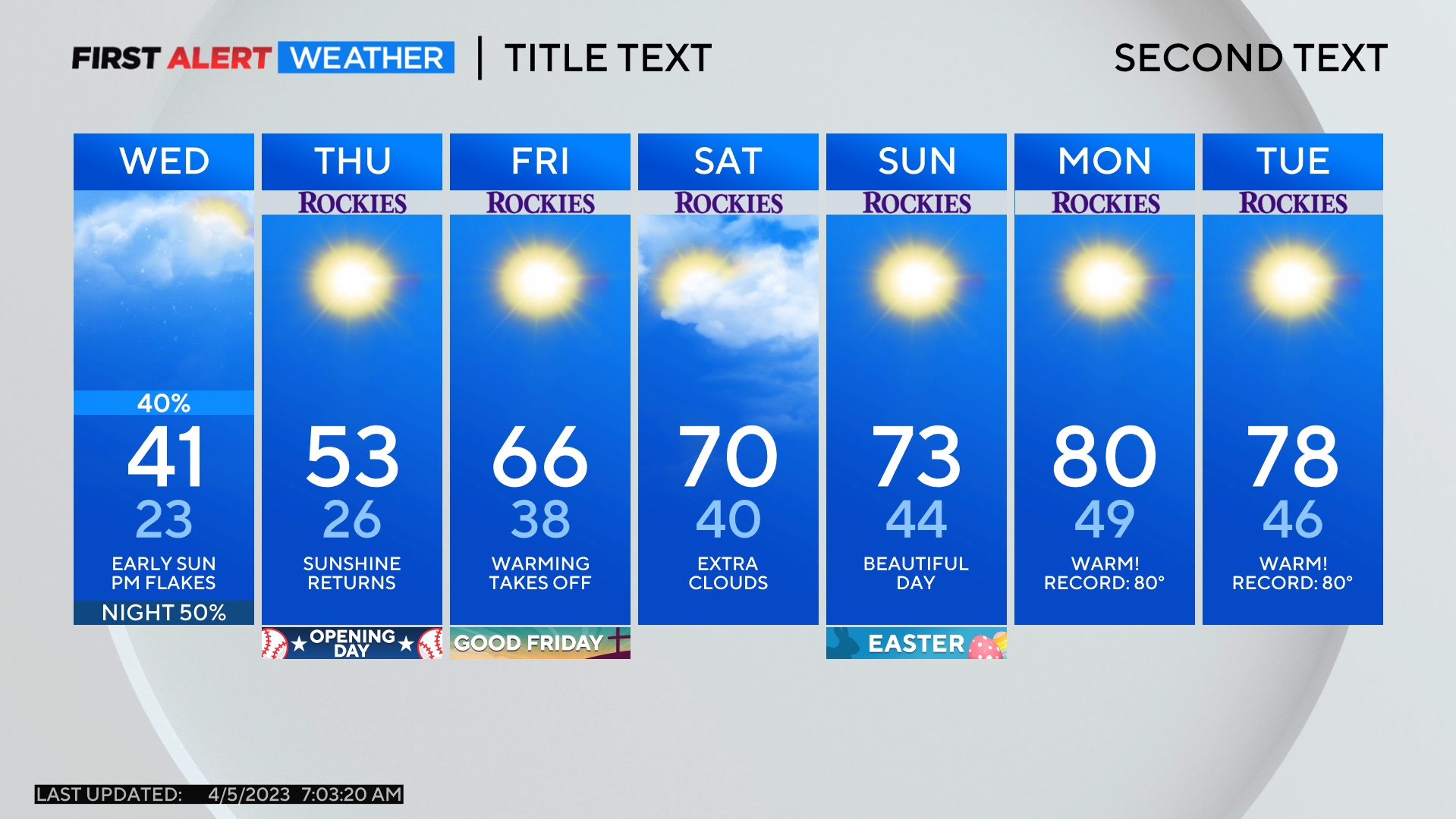 Comments