DENVER (CBS4) – Last Friday Arapahoe Basin became the first ski area in North America to open for the season. A day later Keystone opened, and now Loveland is on the verge of opening thanks to robust snowmaking and more natural snow this weekend.
A small storm system moving over the Colorado high country on Friday will cause light snow showers. Areas above 10,000 feet (above most mountain towns) could see up to 1-2 inches of accumulation by late Friday afternoon. It could be just enough enough snow to cause slowdowns along Interstate 70 near the Eisenhower and Johnson Tunnels.
Then a strong storm system will hit the mountains Saturday night into Sunday. This second storm will cause much heavier snow that will last much longer. Eventually the higher mountains should see a total of 4-8 inches with isolated higher amounts mainly north of I-70. Ski areas like Loveland, Keystone, and Arapahoe Basin should all be in this 4-8 inch range.
The snow will definitely cause slowdowns traveling in the mountains and accidents could certainly cause road closures on Sunday.
In terms of Denver and the Front Range, accumulating snow is not expected but light rain is possible Sunday afternoon and it's possible a light snow shower could develop in the metro area Sunday evening. It will also be much cooler on Sunday with gusty northwest winds making it feel much cooler than the forecast high of 54.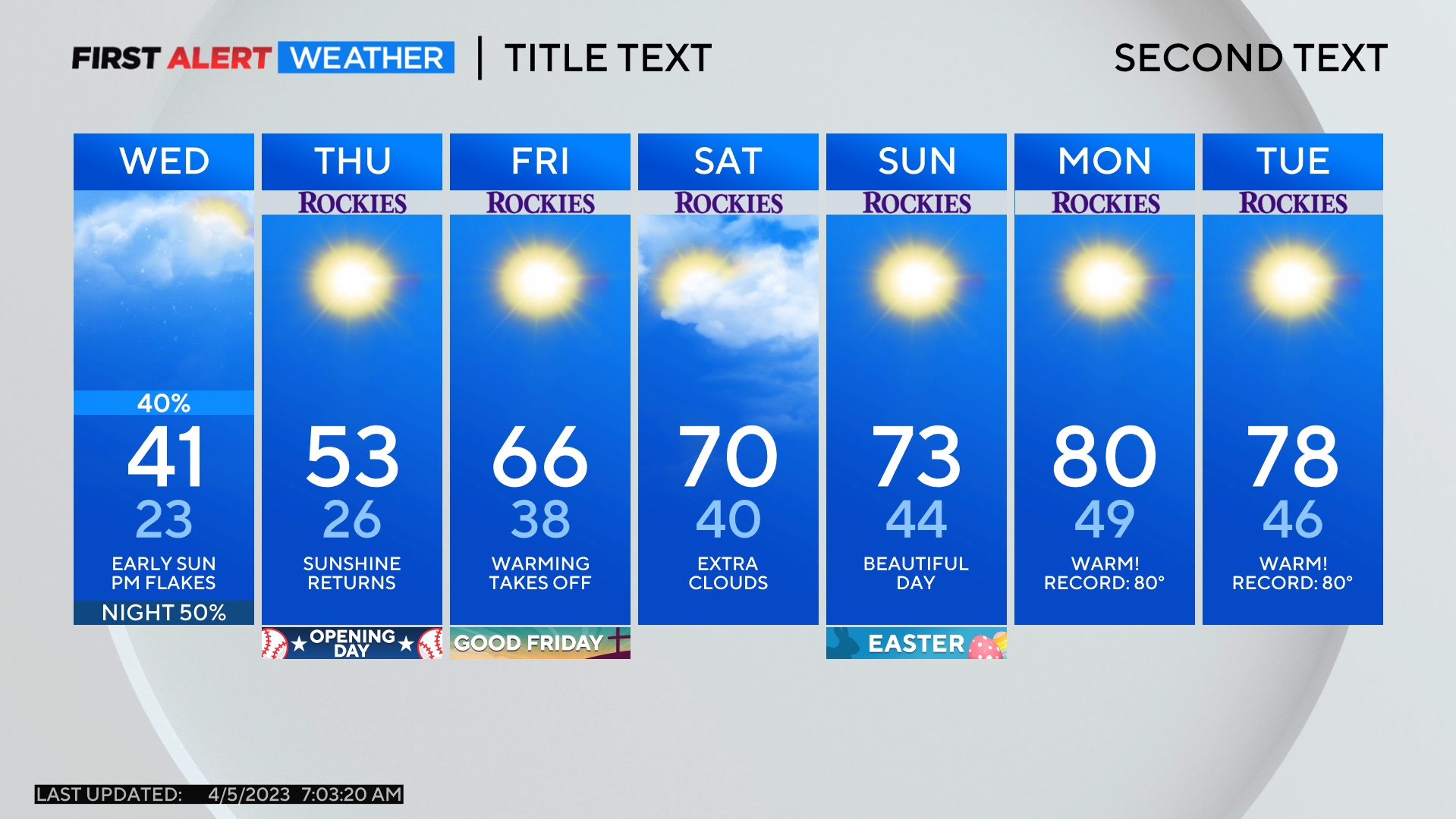 Comments