DENVER (CBS4) – All but two days this month have included above normal temperatures. Right now this September is set to easily become the warmest September on record in Denver. So while temperatures are only expected to drop slightly below normal on Saturday, it will feel significantly cooler.
Before the cooler weather arrives, Friday will be another very warm day for this time of year with highs in the mid and upper 80s along the Front Range.
The vast majority of Colorado will also stay dry on Friday. The exceptions will be northern Colorado including the Fort Collins area where isolated afternoon thunderstorms may develop and on the far Eastern Plains where isolated severe storms are possible. Locations near the Nebraska and Kansas could experience a thunderstorm that causes large hail and/or damaging wind. The severe threat is "marginal" which is the lowest threat level.
High temperatures will drop into the lower and middle 70s in the metro area on Saturday while dry weather prevails during the day.
Then as an upper level storm system approaches Colorado Saturday evening, scattered rain showers are expected to develop along the Front Range along with a few rumbles of thunderstorm. The rain chance will start mainly after 6 p.m. Severe weather is not expected and locations above 10,000 could see some light snow Saturday night.
Sunny, dry, and warmer weather will return on Sunday and should continue through much of next week.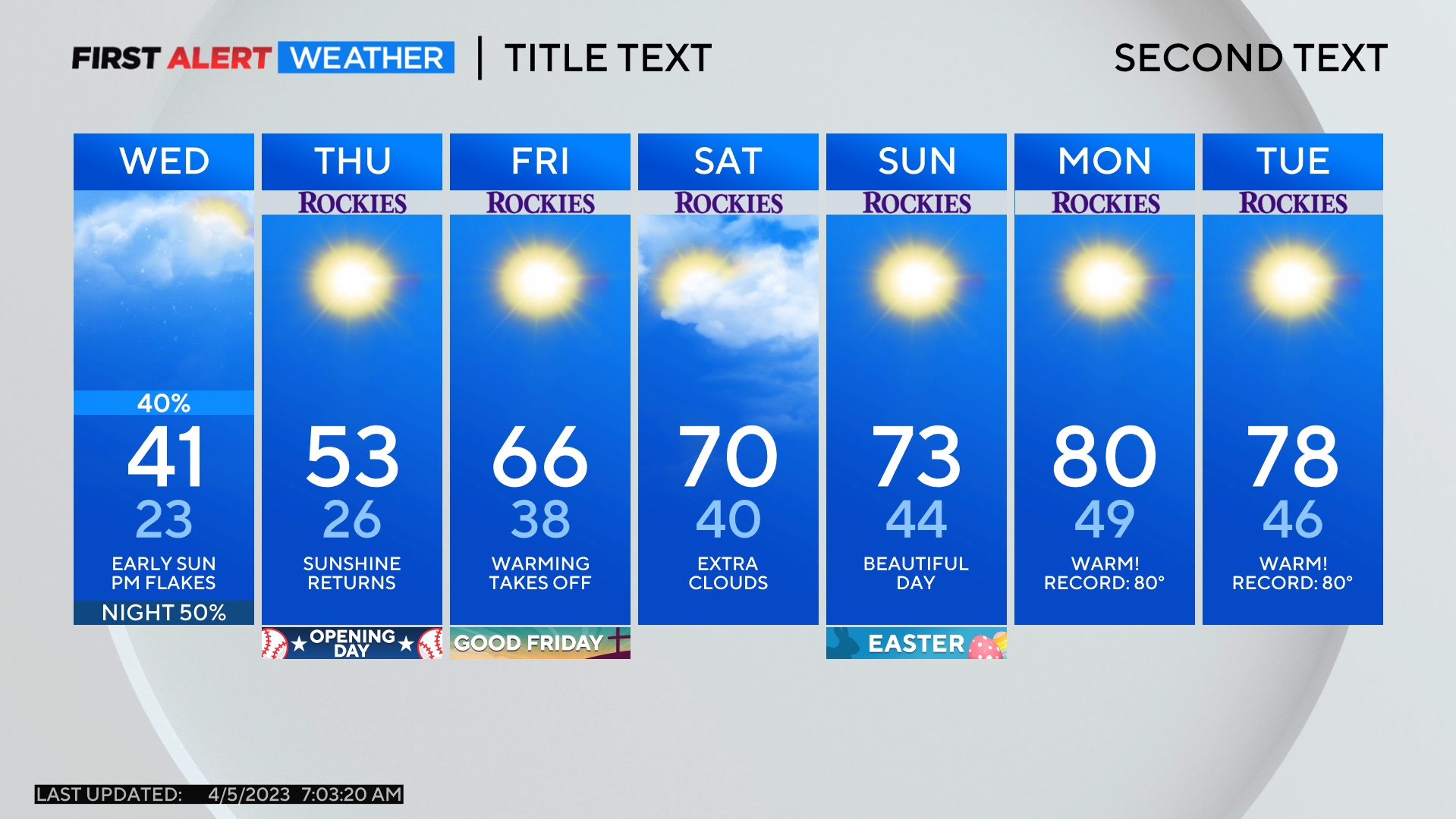 Comments