DENVER (CBS4) – A late summer cold front that swept over Colorado on Wednesday caused gusty winds, periods of heavy rain, and widespread hail mainly north and northeast of the Denver metro area.
Each blue dot on the map below represents where hail was at least 1 inch in diameter which is the threshold for hail to be considered "severe".
At least 18 reports of large, damaging hail were officially reported between 4 p.m. and 8 p.m. on Wednesday. The largest hail was 2.75 inches in diameter or the size of a baseball and fell in rural northern Morgan County and eastern Weld County around 6:15 p.m.
Similarly sized hail fell in the Sterling area around 7 p.m. The hail broke home and vehicle windows and did damage to roofs. Hail up to the size of ping pong balls also fell around Erie and Greeley.
And while hail was plummeting the plains Wednesday evening, snow was soon to be falling over the higher mountains for the first time this season. The Loveland Ski Area reported a trace of accumulation early Thursday morning.
The cold front responsible for the snow and hail will also cause temperatures to stay in the 70s along the Front Range on Thursday. In many neighborhoods it will be the coolest day since June. But the cooler weather doesn't last. Intense summer heat will return for the weekend with highs near 90 degrees in the Denver metro area.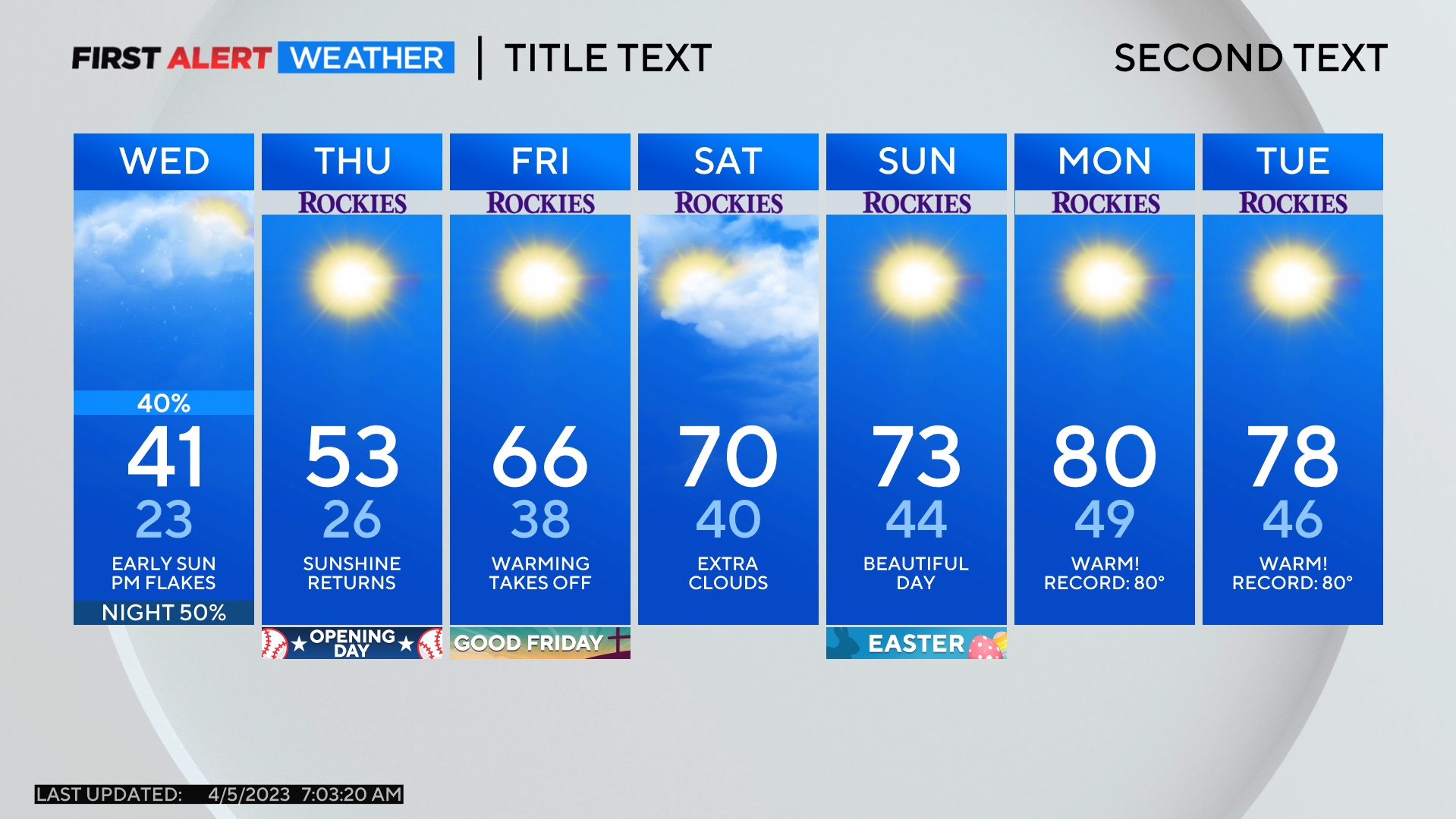 Comments