DENVER (CBS4) – Scattered showers and thunderstorms will develop over Colorado's Western Slope by early afternoon on Tuesday. Many of these storms will have difficulty moving east of the Continental Divide but a few could manage to reach Denver and the Front Range.
If storms make it to the metro area, they will likely produce more wind than rain because the lowest level of the atmosphere will remain relatively dry. So while most rain from the storms will evaporate before reaching the ground, the wind will survive and some neighborhoods around Denver, Boulder, and Fort Collins could briefly experience wind gusts up 50 mph. The primary risk for this happening is between 4 p.m. and 8 p.m.
Meanwhile, temperatures will be even warmer on Tuesday compared to Monday. Highs along the Front Range will be in the middle 80s. Most mountain towns will reach the 70s.
Some more unsettled weather is possible on Wednesday with a chance for late day showers and thunderstorms. Then a long stretch of sunny, dry, and mild weather is expected from Thursday through at least Sunday.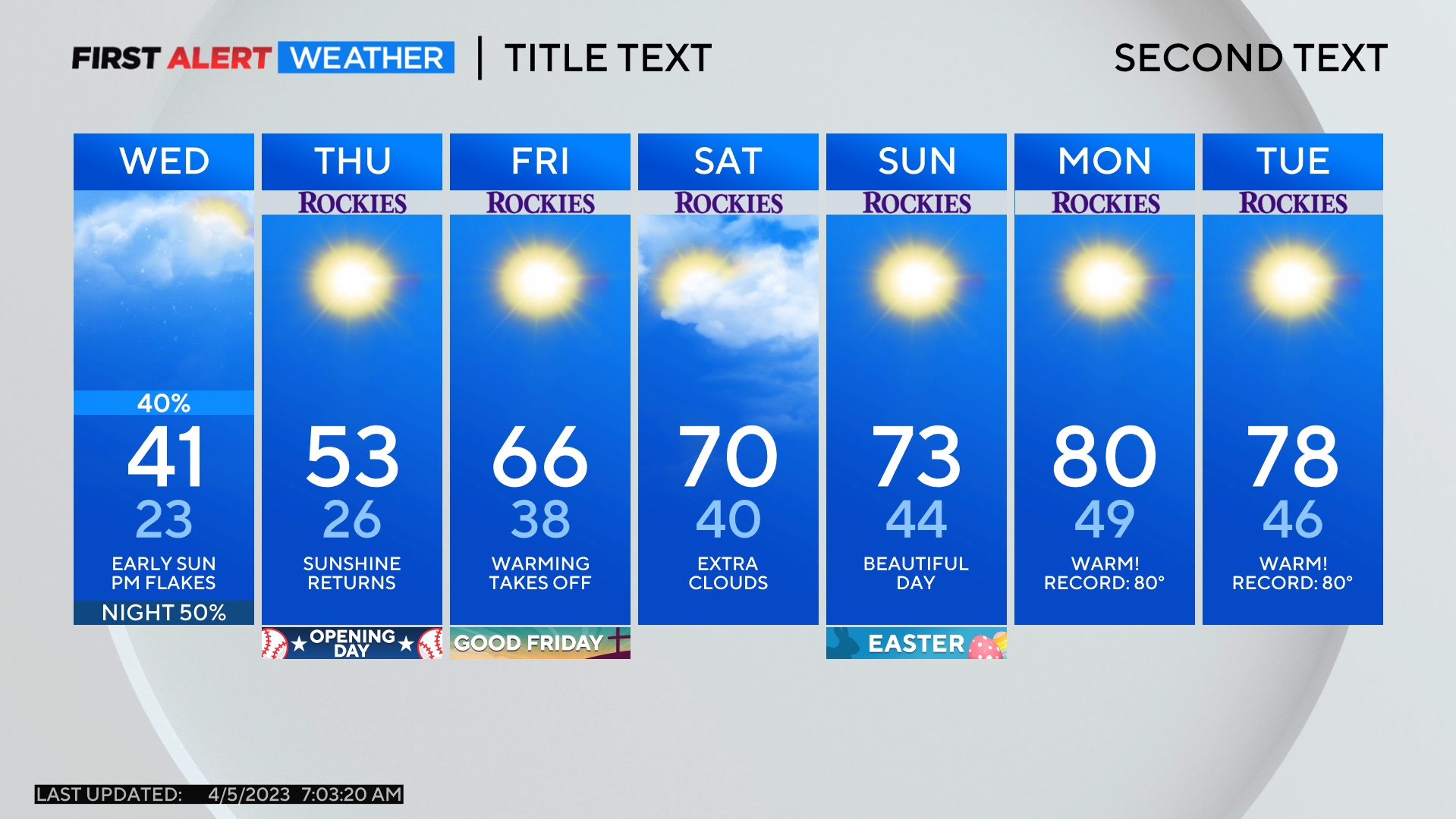 Comments