DENVER (CBS4) – An area of low pressure passing through the region will keep a chance of thunderstorms in the forecast through this evening. In Denver it's about a 30% chance to see one. Just east of Interstate 25 those chances go up to about 50% with some of the storms potentially reaching severe limits after 3 pm.
Any storms that go severe will have the potential to produce large hail and damaging wind gusts. An isolated tornado is also possible.
Your weekend should be hot and dry with only a small chance to see a few stray showers or storms. Highs both days should reach the 90s in Denver and across the lower elevations with 70s and 80s in the mountains.
Looking ahead to next week the long range computer models show a strong cold front moving into the central part of the United States, potentially bringing a significant cooling trend.
It's still unclear how much of an impact this will have on Colorado but for now we are planning on cooler temperatures along and east of the Continental Divide starting Monday.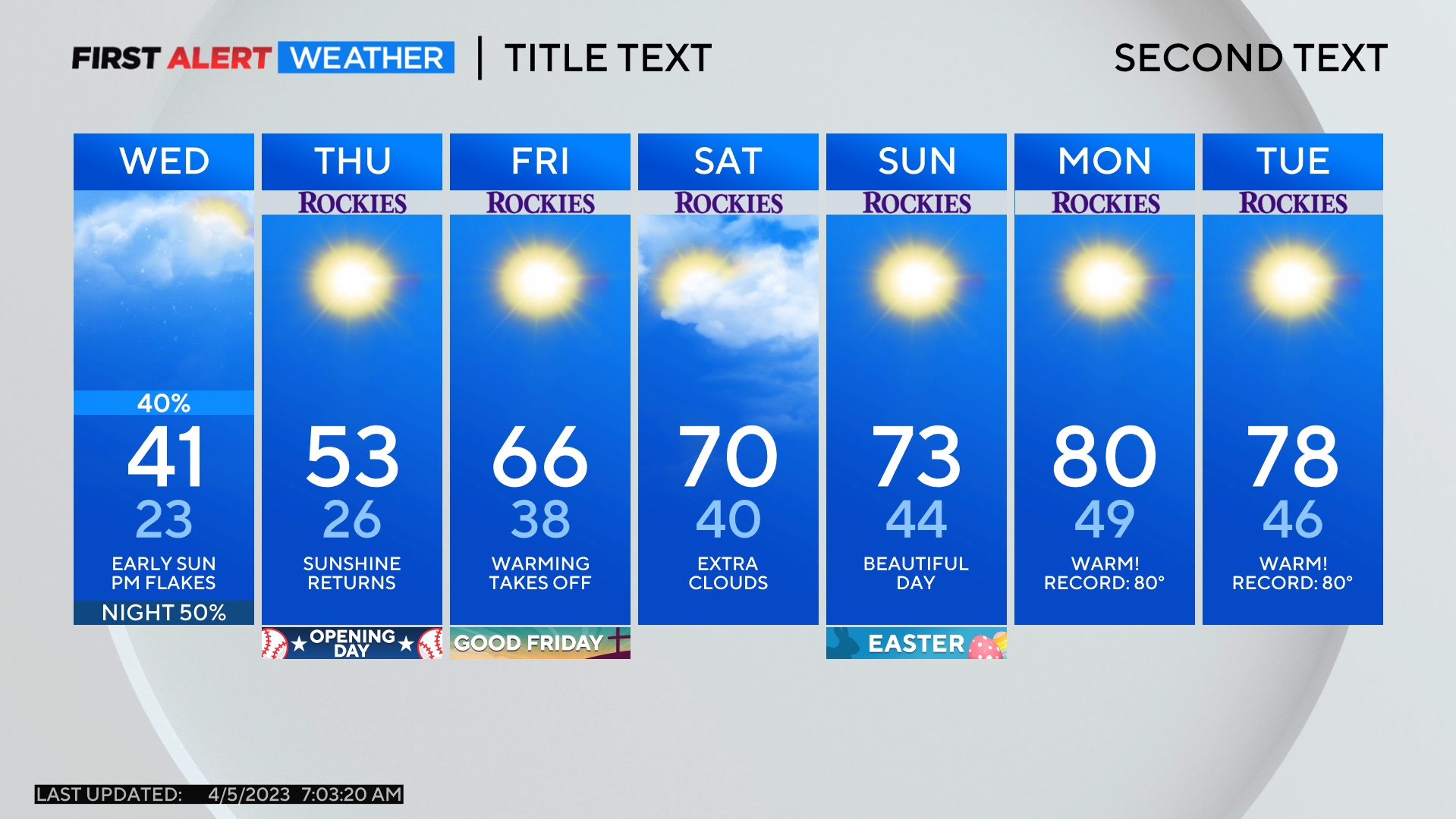 Comments