DENVER (CBS4) – A weather disturbance over Utah will combine with plenty of low-level moisture in eastern Colorado today to create afternoon and evening showers and storms. The highest threat for severe weather is just north and east of downtown Denver on the plains where large hail and wind gusts of 60 mph are possible.
While other areas could see strong storms, including Denver, for the most part they should stay below severe limits. A storm is considered severe if the winds hit 58 mph or greater, hail reaches a diameter of one inch or greater, or if a funnel cloud or tornado is spotted.
Locally heavy rain will once again be a threat although upper wind speeds are a bit faster than yesterday so the threat for localized flash flooding is lower. Storms will likely rumble well into the evening east of Interstate 25.
After the storm…an amazing sunset from the Broomfield Detention Center! #cowx #police #broomfield pic.twitter.com/1eXcY8HBJi

— Broomfield Police (@BroomfieldPD) August 22, 2019
A drying trend is expected overnight tonight with temperatures climbing another 5-10 degrees over the weekend under mostly sunny skies. Next week there is the potential to see a strong cold front with much cooler air by Monday with highs somewhere between 65-75°F.
However some models show this air missing Colorado with highs in Denver staying in the low to middle 90s. So stay tuned …. we'll just have to wait and see how things evolve over the next few days.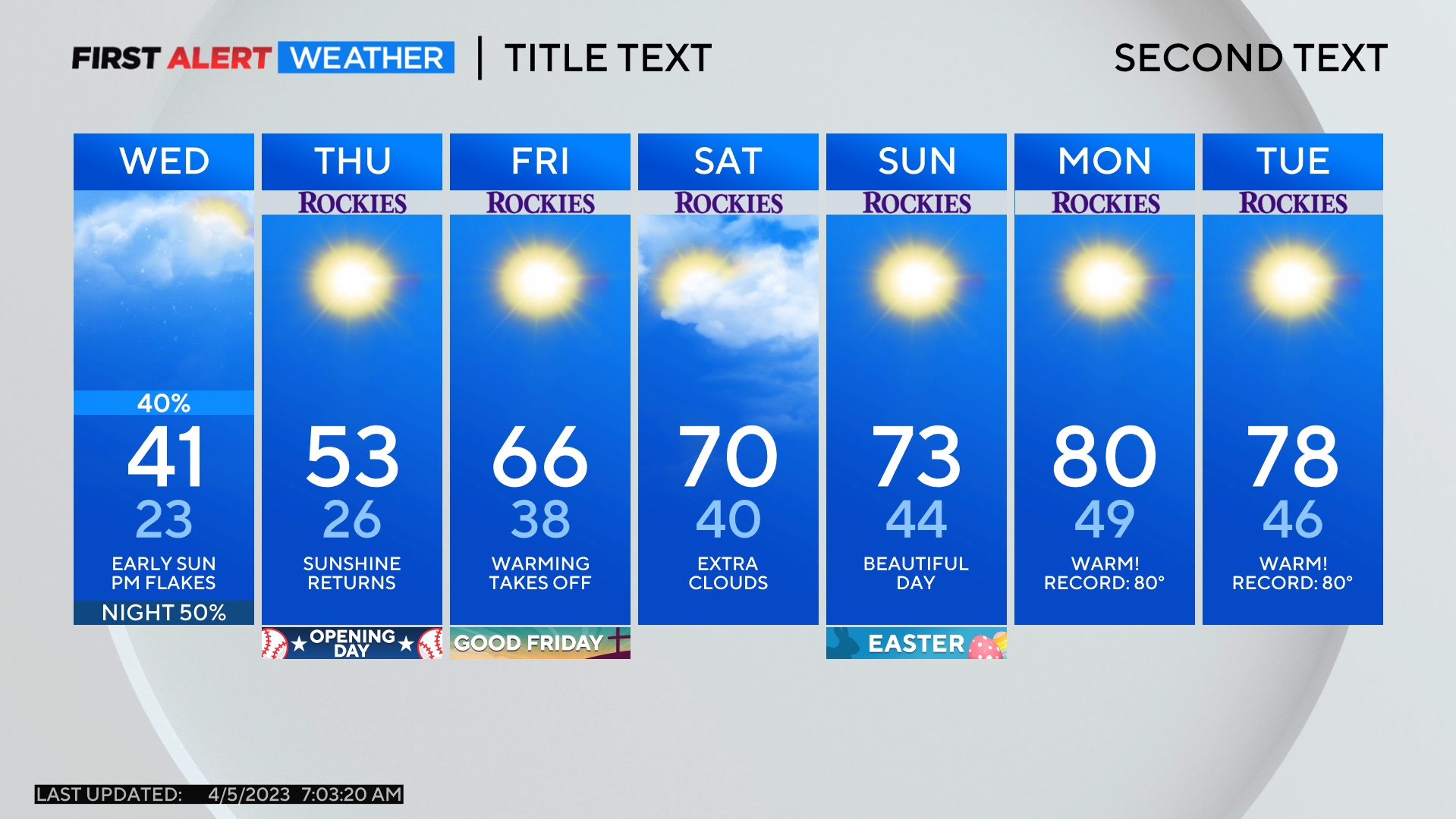 Comments