DENVER (CBS4)
– After
breaking a record
with a high of 99 degrees in Denver on Monday, temperatures will be almost as hot again on Tuesday.
The record high for August 20 is 99 degrees set in 2013. And while it's possible there could be tie, it's more likely the Denver area will stay just shy of the record. Regardless, it will be another hot afternoon! Homes, schools, and businesses without air conditioning will have another uncomfortable day.

In addition to the continued heat, a chance for showers and thunderstorms returns to Colorado on Tuesday. The storms are most likely over the plains of northeast Colorado late in afternoon into the evening hours. Locations such as Fort Morgan and Sterling have at least a 60% chance for thunderstorms mainly after 6 p.m. A few of these storms could be severe with large hail and damaging winds.

Storm chances are lower farther west near the Front Range. The Denver metro area has a 20% chance for thunderstorms in the late afternoon and a 30-40% chance in the evening. Severe weather is very unlikely for the metro area.
Overall better chances for showers and thunderstorms will develop on Wednesday mainly in the afternoon and evening. Temperatures will also be about 10 degrees cooler thanks to a summer cold front.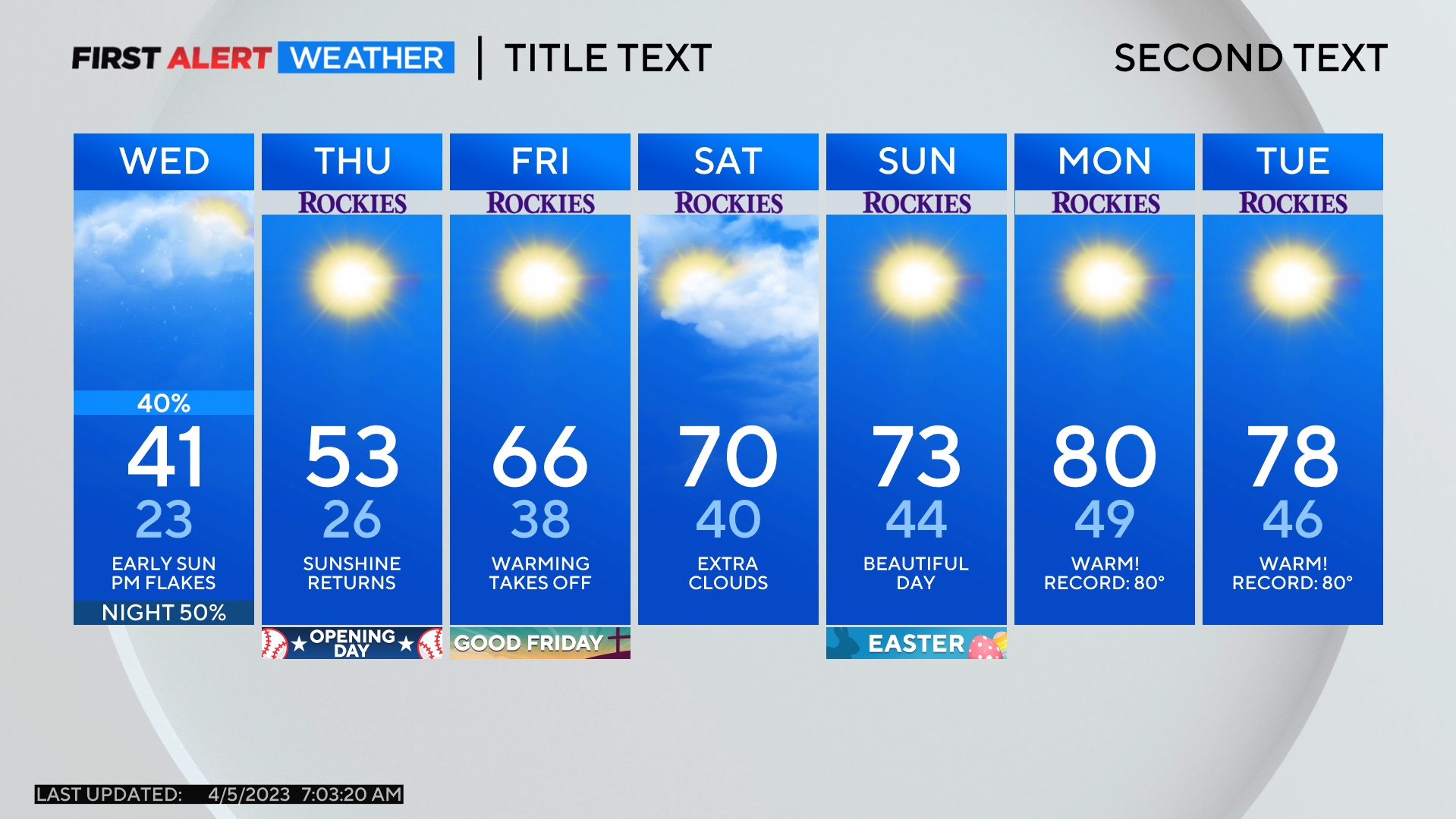 Comments