DENVER (CBS4) – Temperatures will soar into the upper 90s along the Front Range Monday afternoon. Some neighborhoods could reach 100 degrees and record highs for Aug. 19 could be broken.
The record in Denver is 97 degrees set in 1986. That record was broken at exactly 2:17 p.m. when the temperature hit 98 degrees at the Denver International Airport.

Temperatures elsewhere along the Front Range will be equally as hot with at least upper 90s around Boulder, Fort Collins, and Greeley as well.
The vast majority of the state will also be dry on Monday including the entire Front Range. The only area with a very slim chance for thunderstorm is on the far eastern plains near the Kansas state line. And even there, the chance is extremely small.
The weather will stay completely dry for the Broncos pre-season game with San Francisco Monday evening and it will be among the warmest Broncos home games ever played.
Changes are in store for later this week when a summer cold front brings clouds, cooler temperatures, and a good chance for showers and thunderstorms on Wednesday.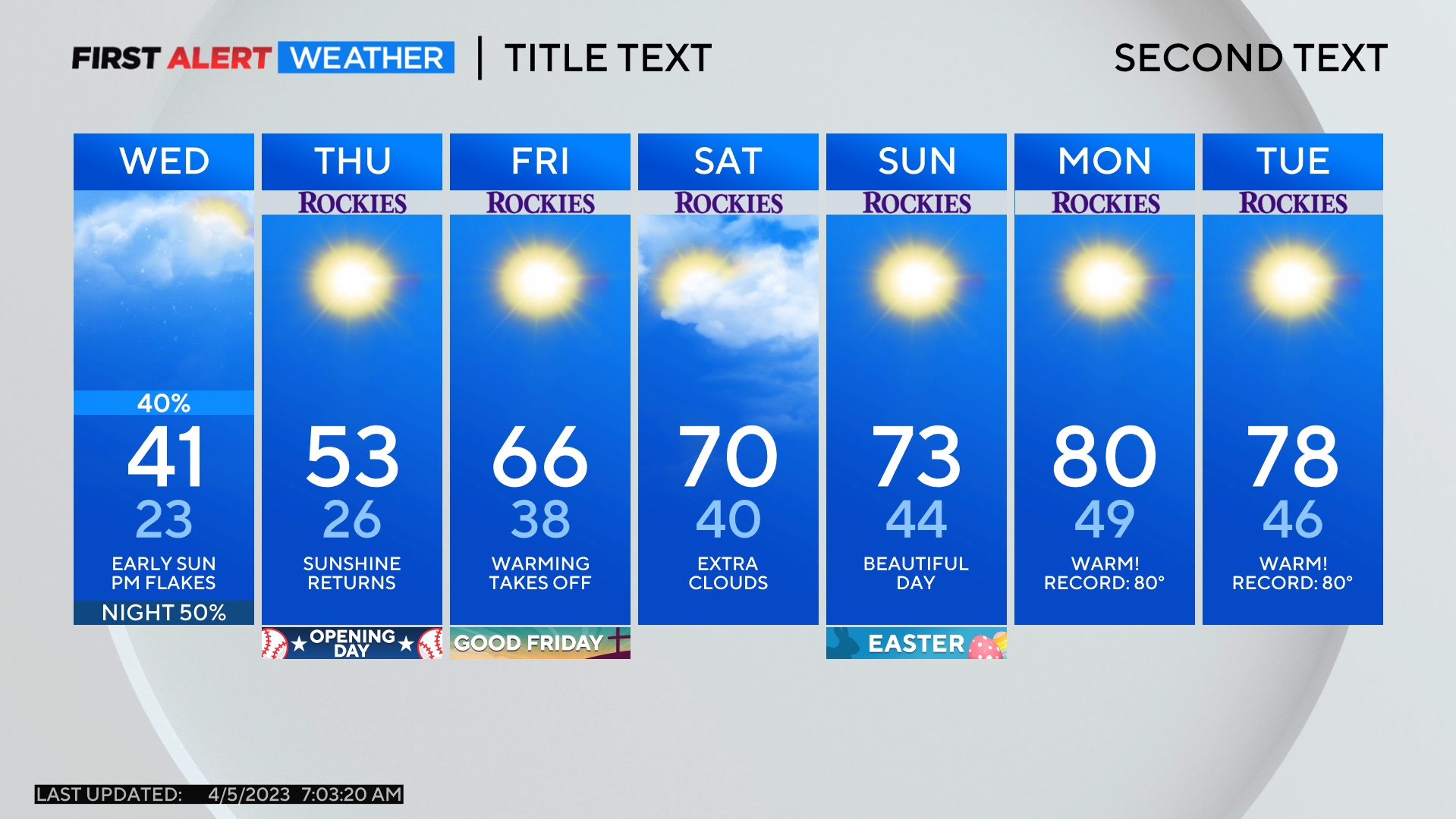 Comments