DENVER (CBS4) – After very volatile weather this week including the largest hail ever recorded in Colorado, Thursday will be sunny, hot, and dry virtually statewide.
Temperatures will climb into the lower and middle 90s along the Front Range Thursday afternoon making it the hottest day of the week. Elsewhere expect 70s and 80s in the mountains and highs near 100 degrees in southeast Colorado and portions of the Western Slope.
It will also be sunny and dry for the vast majority of the state. The only exception is the far northeast corner of Colorado where there is a 20% chance for a thunderstorm after 2 p.m. And if storms manage to develop in communities such as Julesburg, it's possible they could be severe. Again, this isn't likely!
Looking ahead to Friday, a chance for showers and thunderstorms will return with a 30% chance in the Denver metro area. Temperatures also won't be as warm thanks to extra cloud cover. But then the 90s return this weekend and we'll stay in the 90s for much of next week.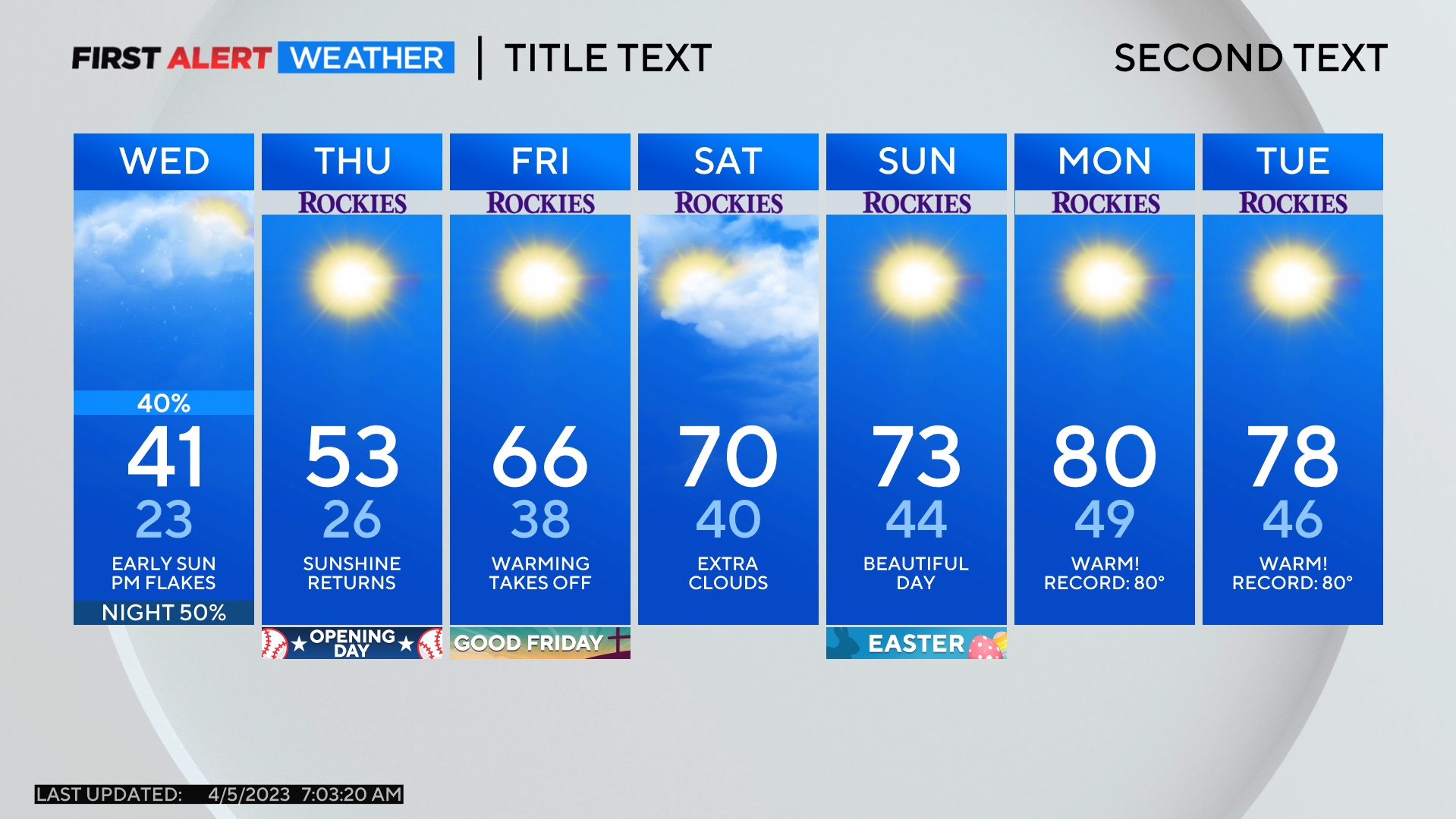 Comments