DENVER (CBS4) – Summer monsoon moisture in Colorado has fueled several rounds of thunderstorms in recent days. Some of the rain has been heavy causing urban flooding. The weather pattern will shift just enough on Tuesday to limit moisture and therefore decrease thunderstorm chances.
Most locations around Denver, Boulder, and Fort Collins have only a 20% chance for a afternoon or early evening thunderstorm.

It's a different story in the foothills of Jefferson, Boulder, and Larimer Counties where storm chances will continue to reach at least 50%. These locations above 6,000 feet may also experience more heavy rain.
Meanwhile, temperatures will be slightly warmer on Tuesday compared to Monday with highs in the upper 80s to near 90 degrees in the metro area. That's normal for late July.
The heat will help create air quality issues on Tuesday. A Ozone Action Day has been declared and all residents along the Front Range from Colorado Springs to Fort Collins are asked to reduce driving whenever possible.
The air will also remain unhealthy for sensitive groups meaning young children, older adults, and anyone with respiratory problems should avoid prolonged periods of time outdoors.
Looking ahead to the rest of the week, the best chance for thunderstorms should be on Thursday as temperatures stay within a few degrees of normal through the weekend.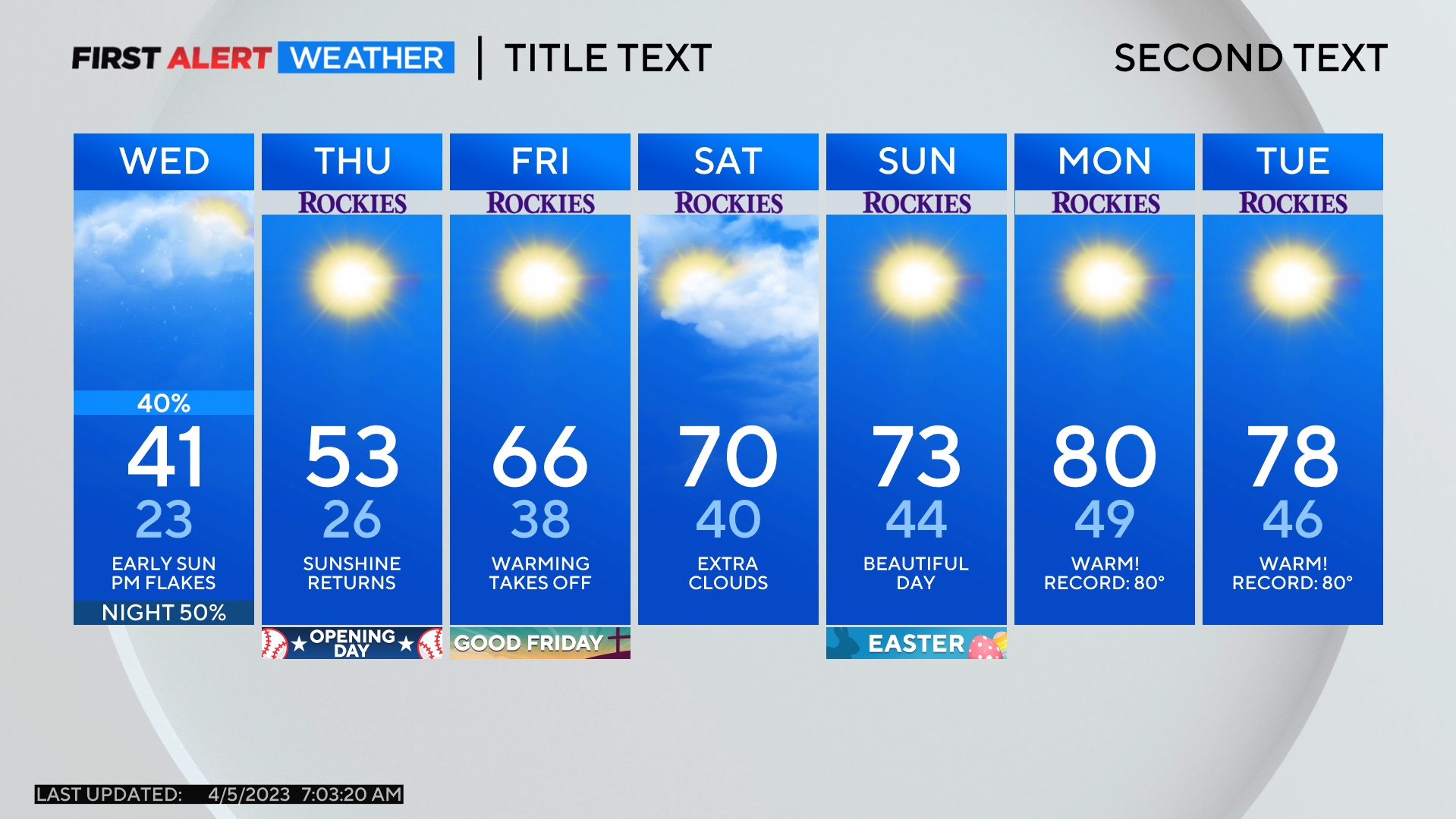 Comments