DENVER (CBS4) – A summer cold front that caused flooding rain and large hail in some areas over the weekend will also keep temperatures unusually "cool" for July on Monday.
High temperatures along much of the Front Range will be in the upper 70s and lower 80s which is at least 10 degrees below normal for late July. In fact many mountain towns such as Steamboat Springs, Aspen, and Vail will be warmer than the Denver metro area Monday afternoon.

Monday will also include another round of mainly afternoon thunderstorms. The storm should initiate much earlier than on Sunday when many neighborhoods did not experience storms until around sunset or later.
Some storms on Sunday produced hail up to around the size of quarters and a similar severe weather threat exists for Monday along the entire I-25 from Cheyenne to Raton Pass.
Additional chances for thunderstorms will continue throughout the week with the best chance on Thursday. Temperatures will also return to normal for late July and will reach above normal on Wednesday with highs in the mid 90s.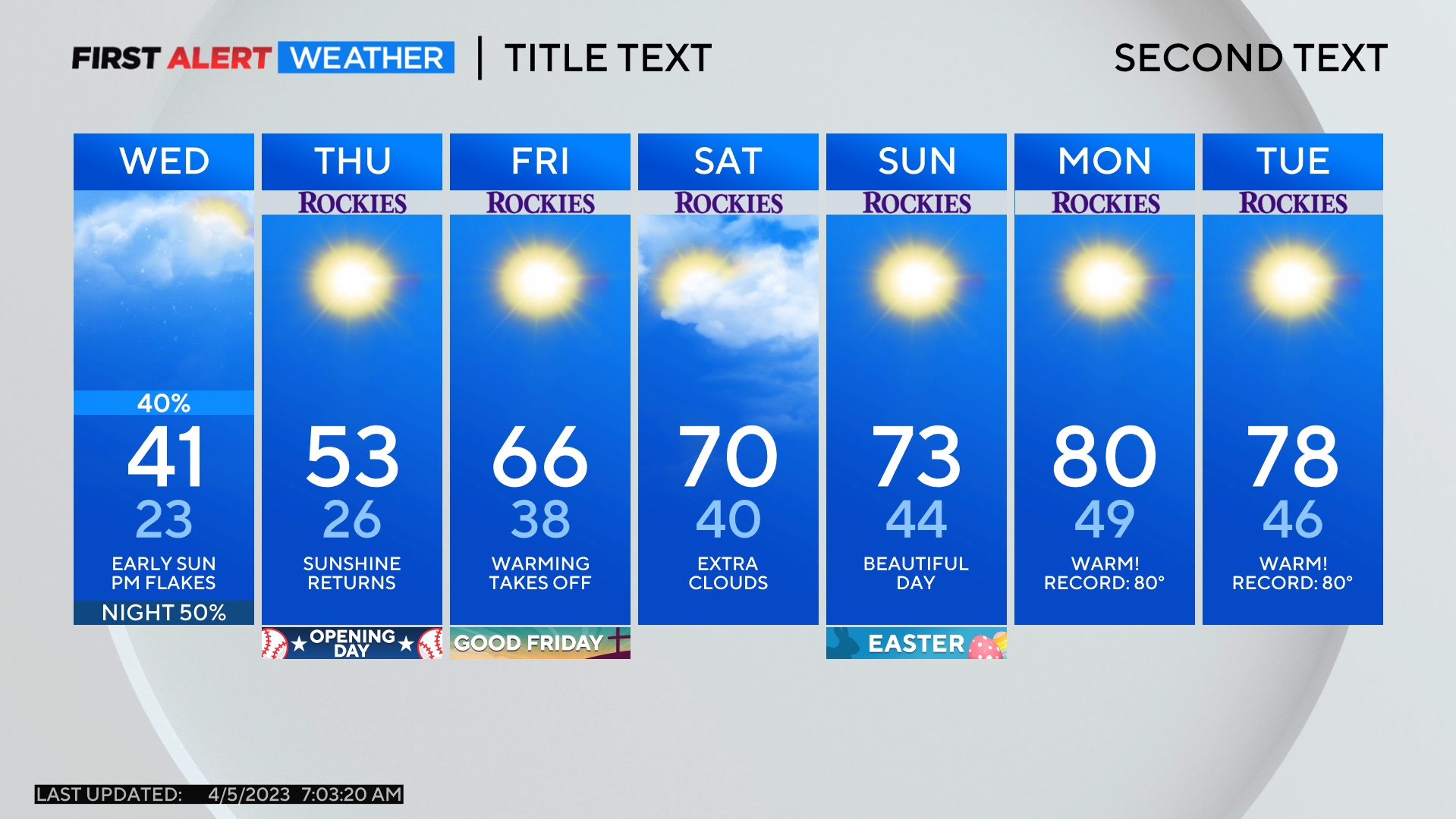 Comments