DENVER (CBS4) – After tying the record with 99 degrees in Denver on Thursday, temperatures will be equally as hot on Friday. It also stays completely dry for one more day which is unusual for July.
The record for Friday is 101 degrees set on July 19, 2005. Temperatures will come very close to that record along the Front Range with a forecast high of 100 degrees at DIA, 101 in Aurora, and 102 in Greeley.
Elsewhere in the state it will be even hotter in the southeast corner with highs exceeding 105 in Lamar and La Junta. Much of the Western Slope will also be quite toasty with highs in the 90s and 100s.
Friday will also be another completely dry day across the state ahead of a good chance for afternoon and/or thunderstorms on Saturday. It's even possible a few storms could be strong or severe. The entire Denver metro area is under a "marginal" risk for large hail and damaging wind late Saturday.
The storm chances on Saturday are associated with a strong summer cold front that will also cause a nearly 25 degree temperature drop by Sunday with highs only in the 70s!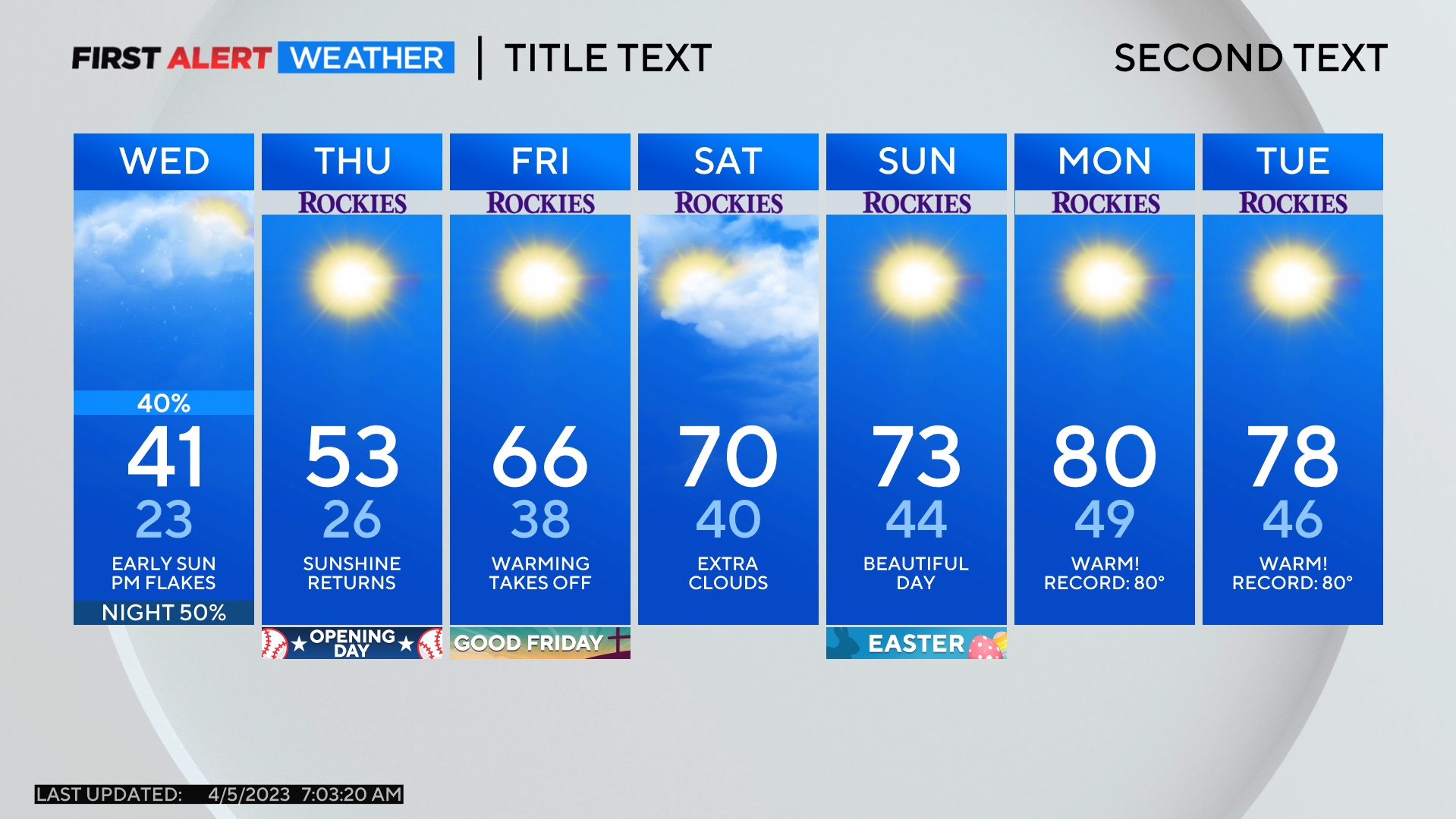 Comments