DENVER (CBS4) – In late June 2018 Denver experienced two days in a row with 100 degree heat. The city has not reached 100 degrees since but that could change Thursday afternoon.
High temperatures on Wednesday reached the upper 90s and virtually all weather models agree Thursday will be at least a few degrees warmer so 100 degrees in the Denver metro area seems realistic.

The current record high temperature for July 18 in Denver is 99 degrees set in 1998. It's a rare record in the 90s in July – most record highs this month are in the 100s.
It will also be very dry across Colorado on Thursday with zero chance for thunderstorms in the state. The very low humidity combined with the heat and occasionally gusty winds in the mountains means an elevated fire danger. A Red Flag Warning has been issued from noon until 7 p.m. in the high country including Summit County, the Winter Park area, and the Estes Park/Rocky Mountain National Park region.

Another very hot day is on the way for Friday with highs reaching near 100 degrees along the Front Range. Then a summer cold front will arrive this weekend allowing for signfically cooler weather by Sunday. A chance for thunderstorms will also return by the second half of the weekend.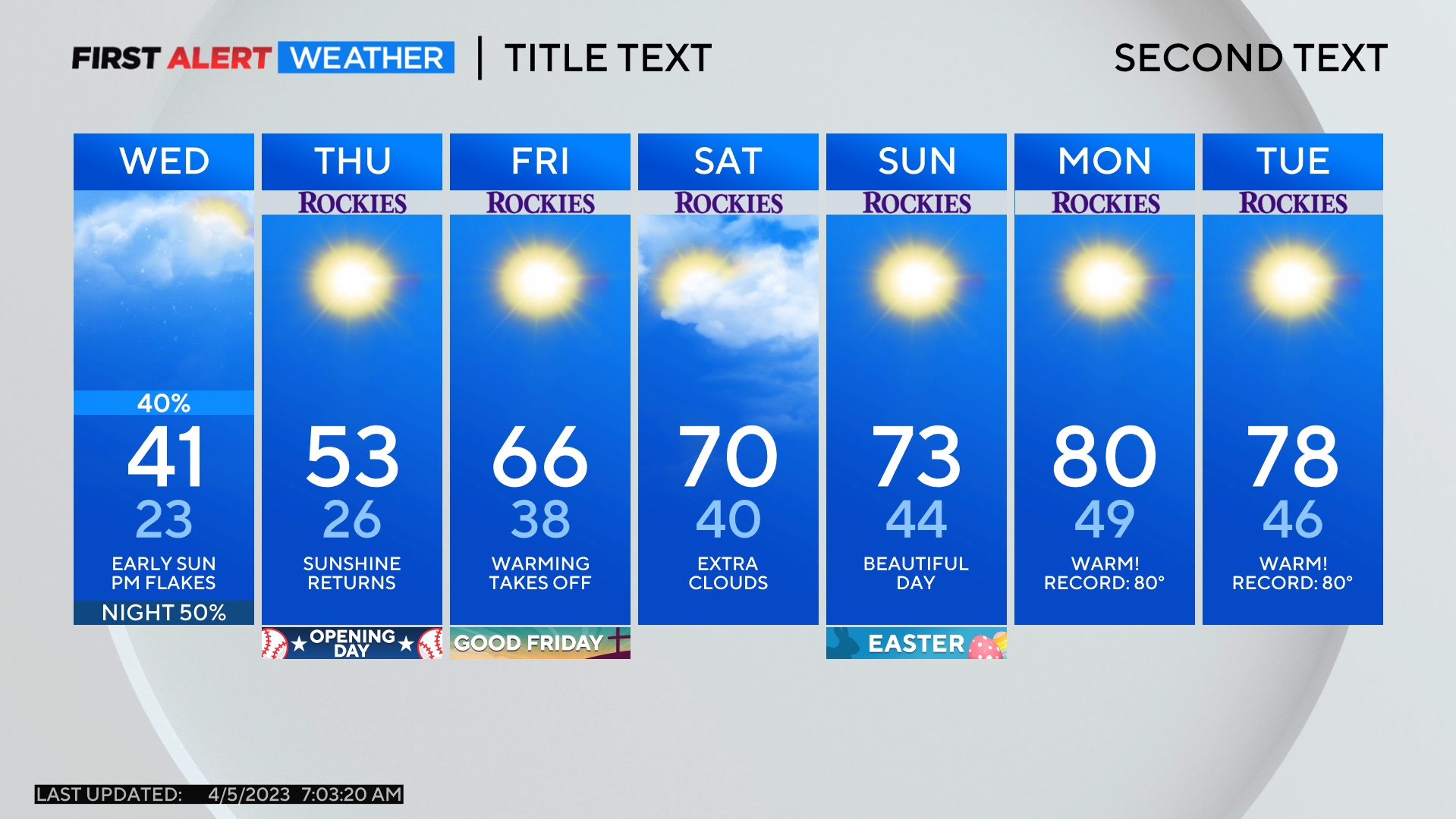 Comments