DENVER (CBS4) – We've had to make a few slight changes to the forecast for northeast Colorado, including Denver, for this afternoon. A large complex of t-storms over South Dakota last night sent an outflow boundary, or small scale cold front, to the south.
Behind this boundary the air is slightly cooler and more moist. This air mass has made has made it all the way to Denver. The airport was 94 at 11 am and 91 at noon. You may have noticed the clouds rapidly increased around noon as well.
When this happens sometimes the incoming air mass blends with the air that was already in place … and the front just washes away. After a few hours of clouds the skies start to clear and temps climb once again. But other times the new air mass sticks around and the forecast is suddenly 5 to 10 degrees cooler and there is a slightly better chance to see a few showers or storms.
It's hard to say what will happen … we just have to watch it unfold hour by hour.
Despite what is happening in northeast Colorado, we still have a July heat wave in progress through the end of the week with most higher elevations expecting high temperatures between 80 and 90 while the lower elevations will be between 95 and 105 degrees! You will have to go above the tree line to find readings lower than 70!
High temperatures still look like they'll reach record or near record levels on Thursday and Friday before some slightly cooler air arrives by Saturday. Afternoon storm chances will be very low statewide over the next few days and it will be windy at times, especially during the day.
While this heat wave is in progress please look before your lock your vehicle. Check to make sure there are no babies or small children in the back seat. Do not leave any pets inside a parked car, even if you crack all the windows. That does not provide enough air flow to keep a dog or cat cool.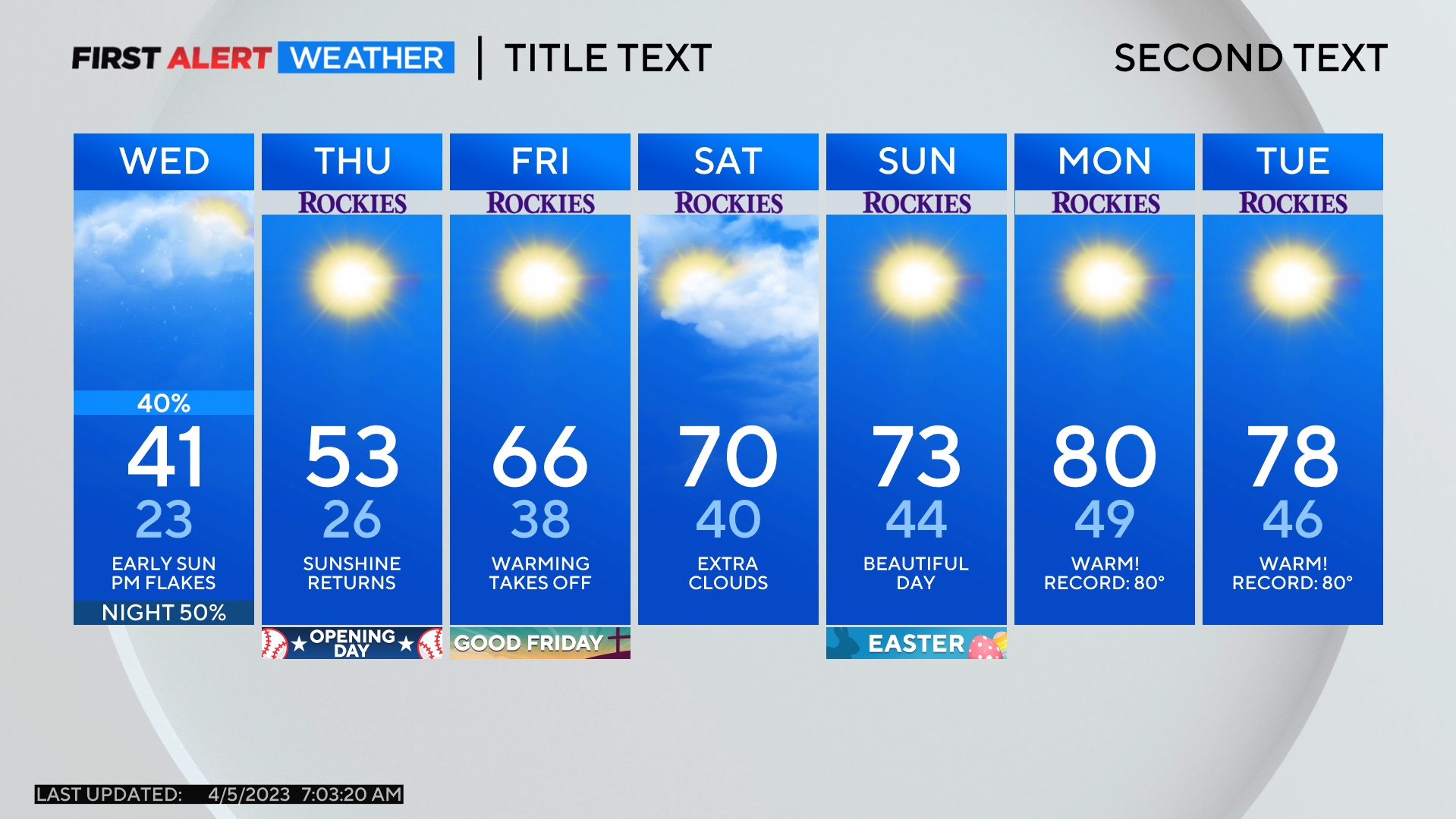 Comments