DENVER (CBS4) – It will be another hot day across Colorado with highs ranging from the 60s and 70s in the mountains to 80s in mountain valleys. Meanwhile it will be hot again in Denver, on the eastern plains and the western slope with high temperatures in the 90s.
We do expect another round of showers and storms scattered about the state today thanks to the North American Monsoon. We see this around this time each year as high pressure develops to our southeast, creating a southerly flow of air into the state. This transports tropical moisture that helps fuel showers and storms with daytime heating.
Because upper winds are light over Colorado these storms will have the potential to produce locally heavy rain because of their slow movement. Small hail and intense cloud-to-ground lightning is also possible. There's about a 40% chance that any one spot will see a storm later today.
Another issue we often have to deal with this time of year is poor air quality. High ground-level ozone is currently a problem along the Front Range and thus we have an Air Quality alert in effect. If you have a compromised respiratory system you will want to limit your time outside this afternoon.
The week ahead will feature less in the way of afternoon storms and even more heat. In fact Denver could approach or even hit the 100 degree mark starting Tuesday and lasting into Friday.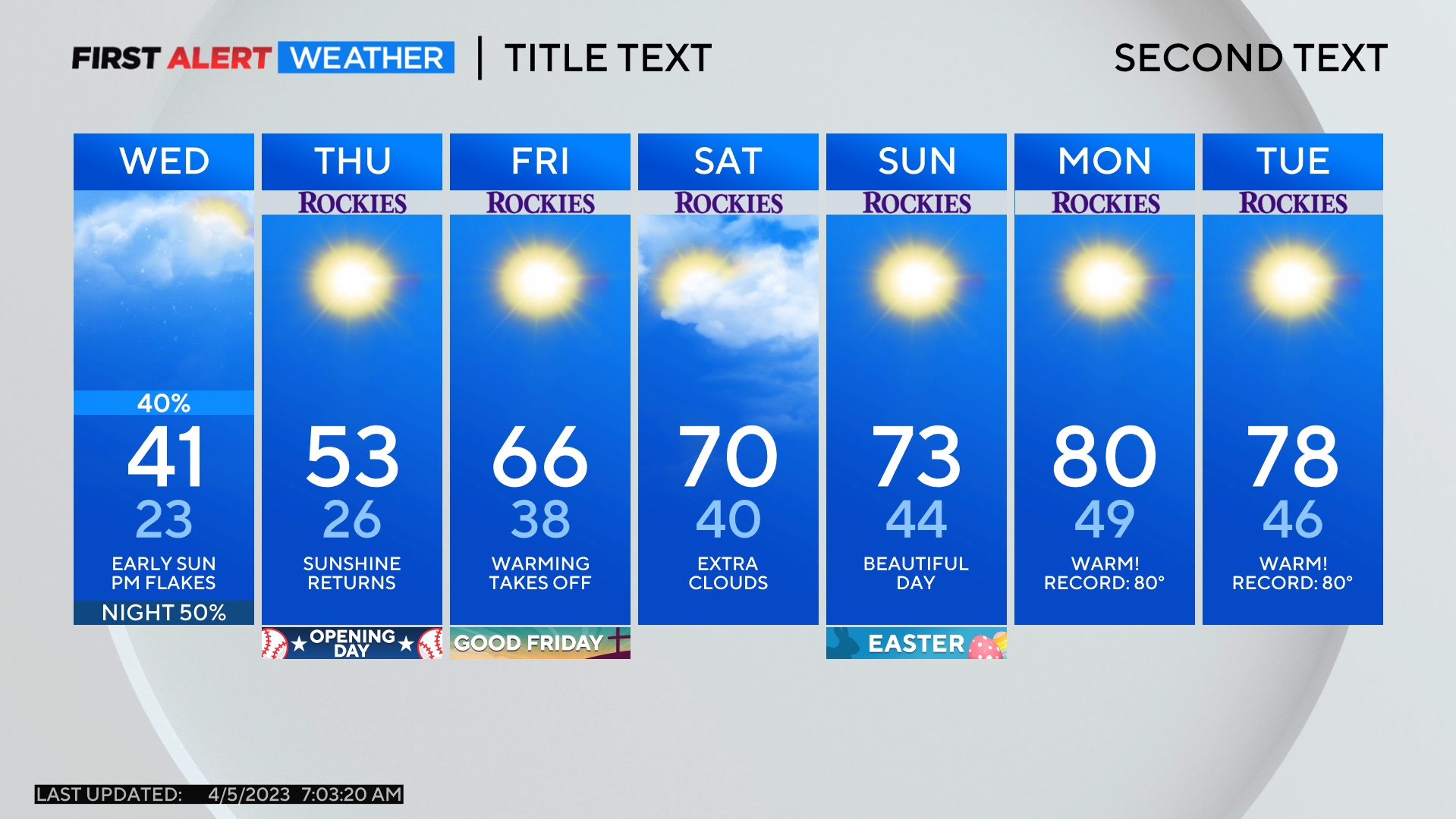 Comments