DENVER (CBS4) – A weather pattern often seen in September has setup over the Rocky Mountain region in the middle of July. A large area of high pressure parked over the state will keep the vast majority of Colorado sunny and dry through Thursday.
Meanwhile temperatures will be slightly cooler on Wednesday compared to Tuesday thanks to a weak summer cold front. Highs in the Denver, Boulder, and Fort Collins areas will be in the middle and upper 80s which is slightly below normal.
In terms of thunderstorm chances, it's possible a few very isolated gusty thunderstorms develop in the mountains south of I-70 late Wednesday including the Kenosha Mountains east of South Park and the Rampart Range in Jefferson and Douglas Counties.
Similar very small thunderstorm chances are possible late Thursday before a somewhat better chance develops late Friday for everyone along the Front Range. Then thunderstorms will become likely in the high country on Saturday and at least a few storms should manage to move east onto the urban corridor Saturday afternoon and evening. It seem unlikely these storms would be severe.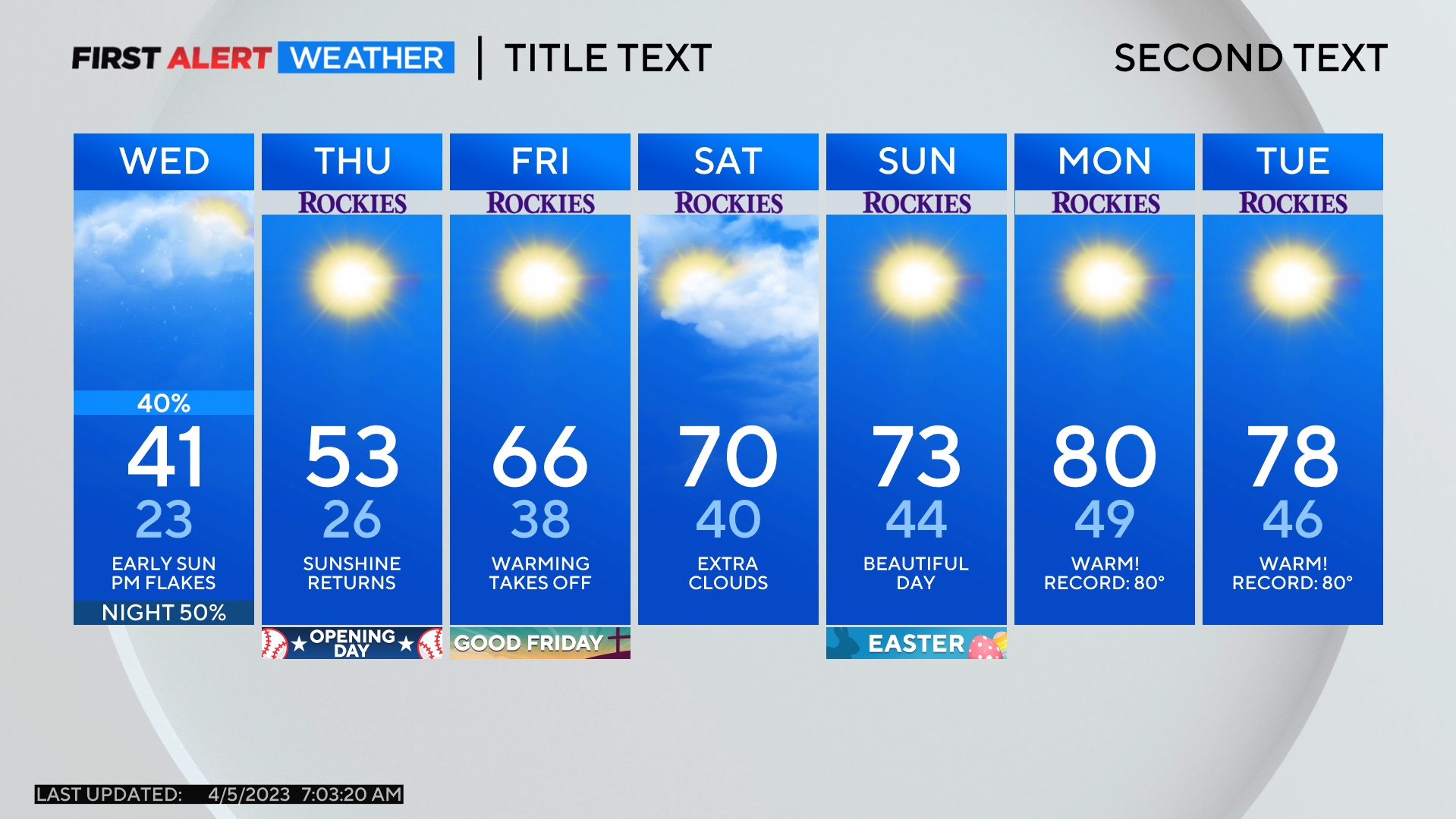 Comments