DENVER (CBS4) – A daily chance for thunderstorms has lingered over Colorado for weeks which is typical for summer. But as the weather pattern in the upper levels of the atmosphere shifts on Tuesday, the chance for storms drops to near zero.
The Denver, Boulder, and Fort Collins areas will enjoy sunshine all day on Tuesday along with warmer temperatures. The normal high temperate in Denver on July 9 is 89 degrees and the city will be very close to normal.

Temperatures will drop slightly on Wednesday before soaring in the lower and middle 90s on Thursday. The warmest temperature so far this year in Denver is 96 which happened twice in June. We may not reach 96 but we should be close!

Chances for afternoon and evening thunderstorms will return on Friday and continue into the weekend with the best chance likely on Saturday.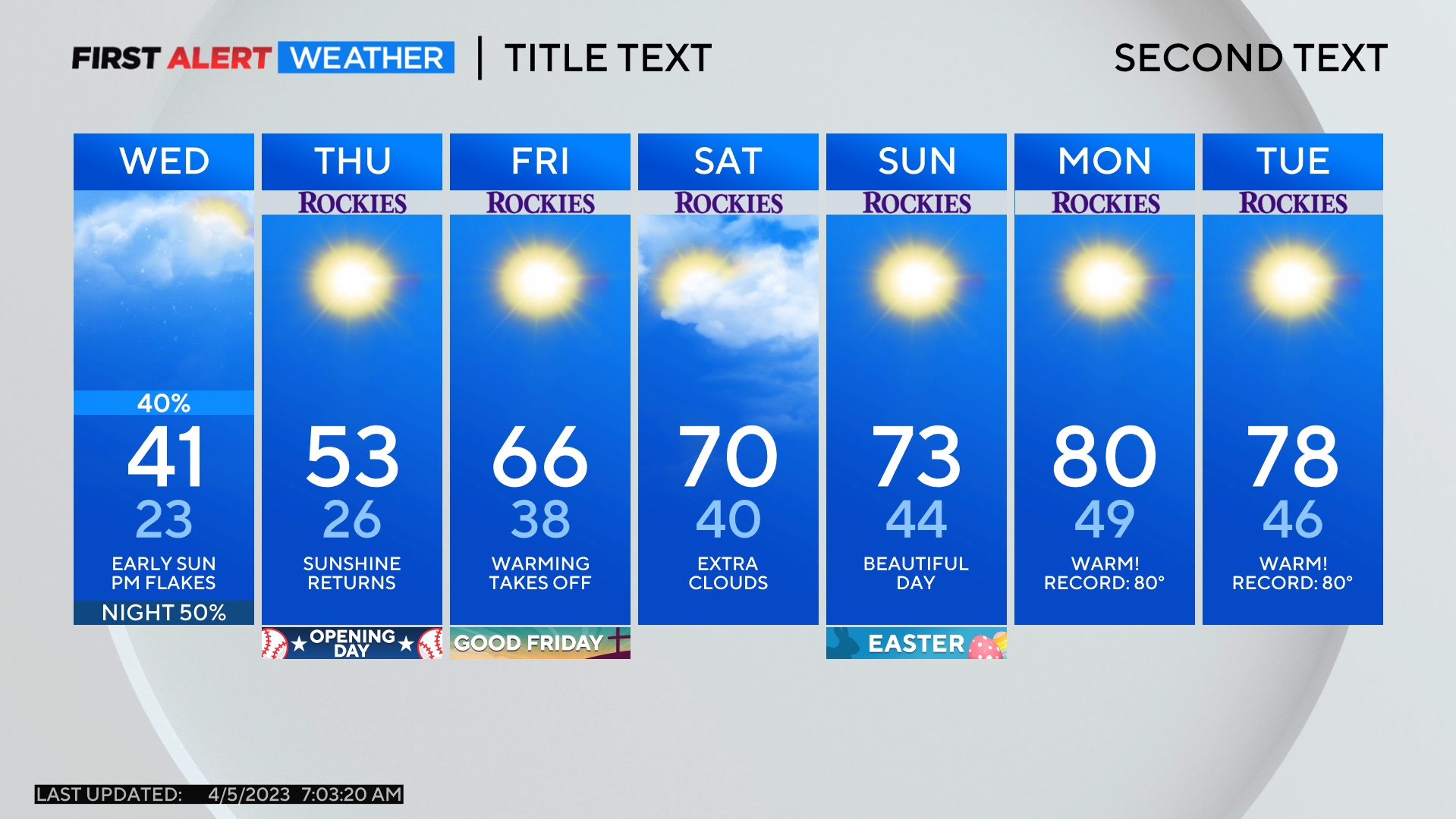 Comments