DENVER (CBS4) – Rain has occurred in the Denver metro area 8 of the last 10 days and we expect yet another round of shower and thunderstorms during the afternoon and evening. A few of those could be strong or severe between 3 and 9 pm.
Storm movement today will generally be from west to east off the mountains and foothills. Some storms will linger on the eastern plains well into the mid to late evening hours.
The highest chance to see severe weather today will be east of line from Limon to Fort Morgan. These areas are under a "slight" risk for large hail and damaging wind. An isolated tornado is also possible in far northeast Colorado Monday evening.
In terms of temperatures, highs around Denver, Boulder, and Fort Collins will be in the mid 80s which is slightly below normal for the second week in July.
Starting Tuesday, a different weather pattern will setup over Colorado which will result in far fewer thunderstorms through Friday. Tuesday has the potential to be a 100% dry day statewide which is rare for July.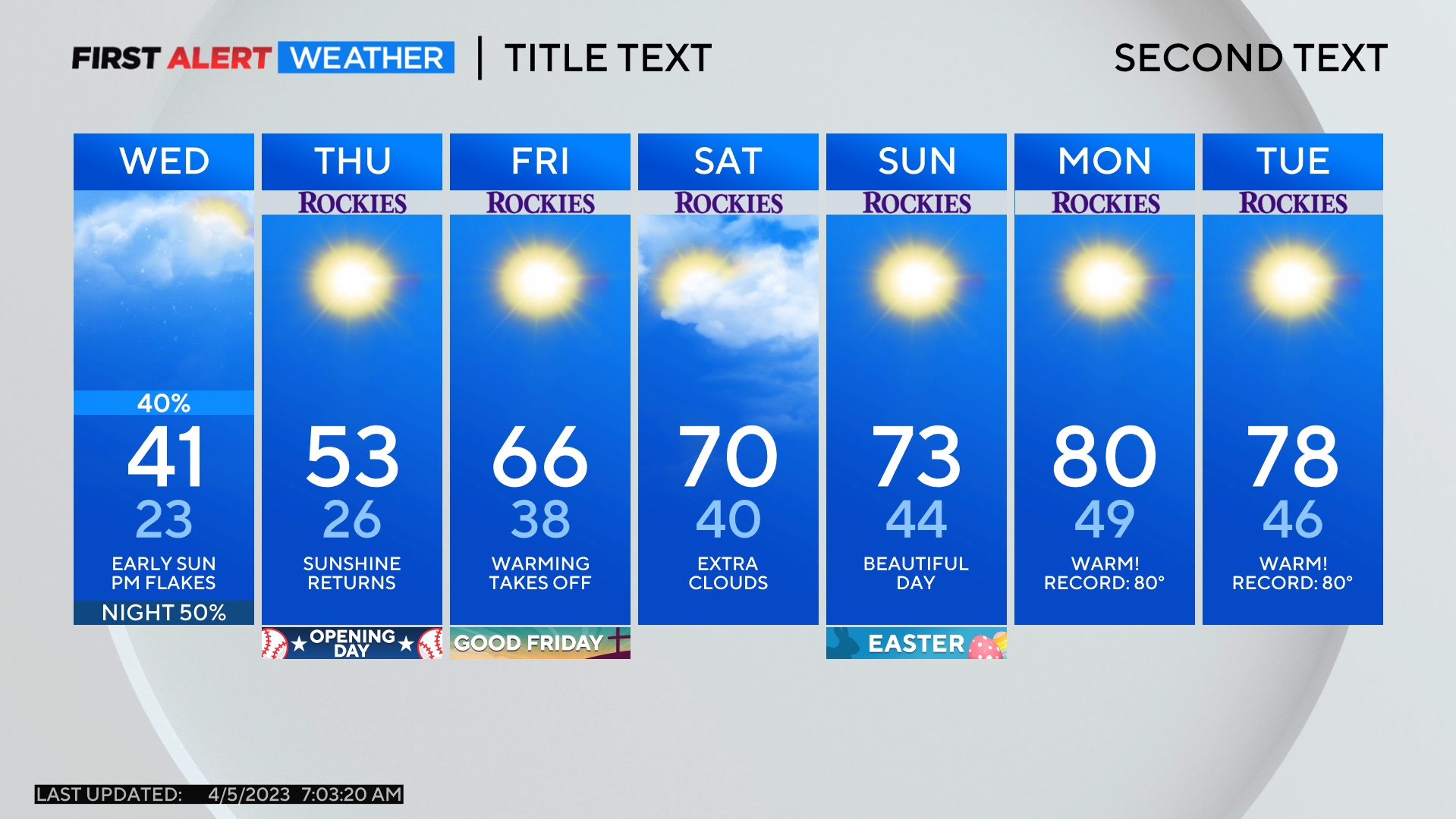 Comments