DENVER (CBS4) – Temperatures will return to near 90 degrees on Thursday which is slightly above normal for the Forth of July. A chance for thunderstorms will also persist through the early evening hours.
Any thunderstorms that manage to develop in the metro area during the late afternoon or early evening may produce more wind than rain. It's a similar story in the mountains with only a 10% chance for a late day storm in Summit County and elsewhere in the high country.
Assuming thunderstorm manage to develop in metro area after about 3-4pm, they should quickly move east onto the plains leaving behind generally quiet weather fireworks in the Denver, Boulder, and Fort Collins areas.
Once the evening thunderstorms reach the Eastern Plains they move into a more favorable environment for strengthening. Therefore a few storms could become severe with large hail, damaging wind, and even a small threat for tornadoes. Locations such as Fort Morgan, Sterling, Burlington, and Wray are most at risk in Colorado but areas farther north in Nebraska and Wyoming have the most significant threat. Cities like Scottsbluff, Nebraska are under an "enhanced" threat for severe weather late Thursday.
Looking beyond the holiday, a better chance for thunderstorms in the metro area will develop Friday afternoon followed by a good chance for thunderstorms in the afternoon and evening on Saturday.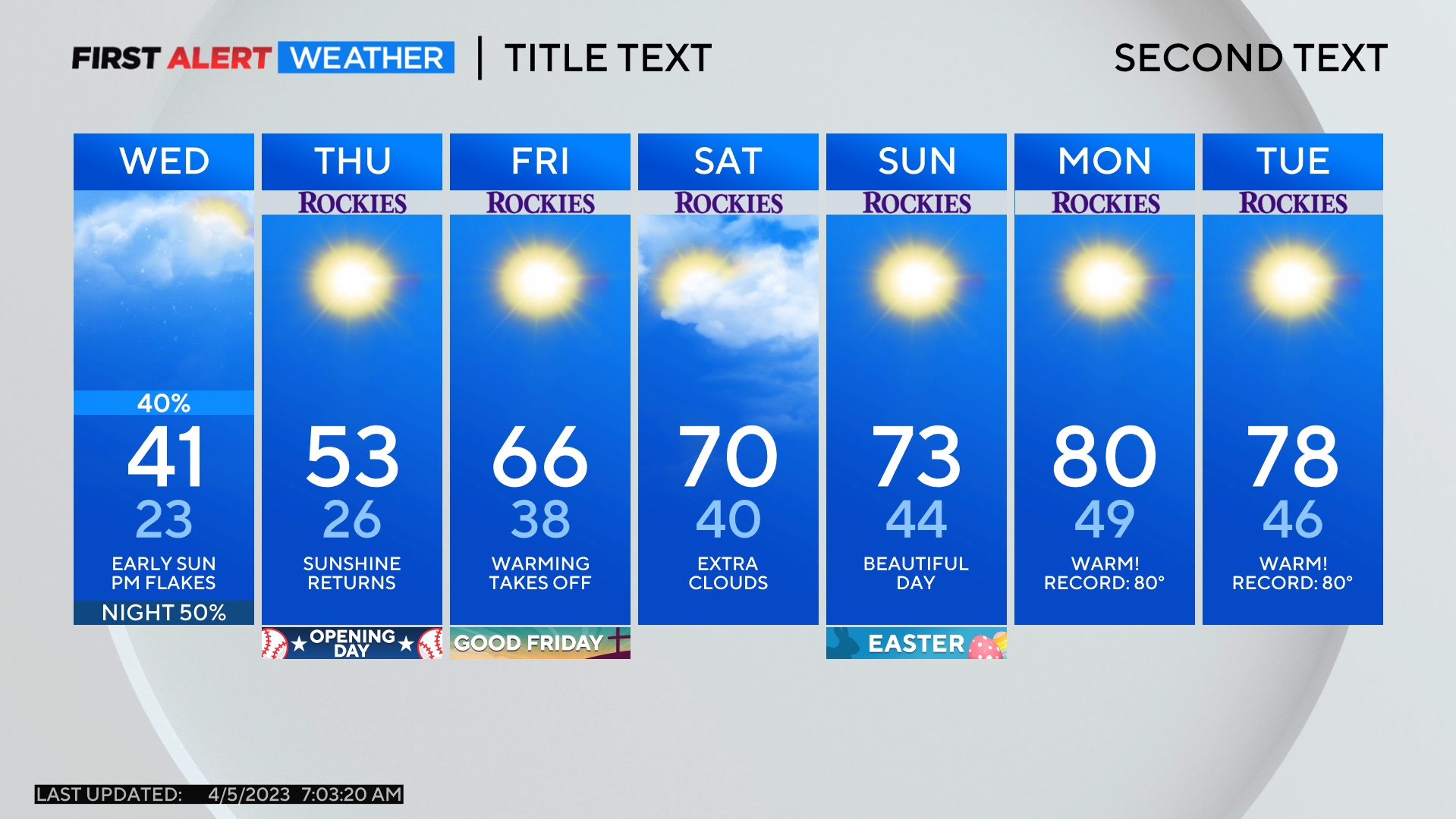 Comments