DENVER (CBS4) – Drier and warmer weather will return to Colorado for most of Wednesday and Thursday. Highs will be in the 80s along the Front Range ahead of a cold front set to arrive for the first day of summer on Friday.
The warmest temperatures on Wednesday and Thursday will be in the southeast part of Colorado where highs will reach into the 90s Thursday afternoon. Mountain towns will mainly stay in the 60s.
Then an usually strong cold front for this time of year will arrive Thursday night into Friday. The front will drop temperatures in the 60s in the metro area for the weekend and will bring a good chance for showers and thunderstorms. The highest chance for rain will be on Saturday.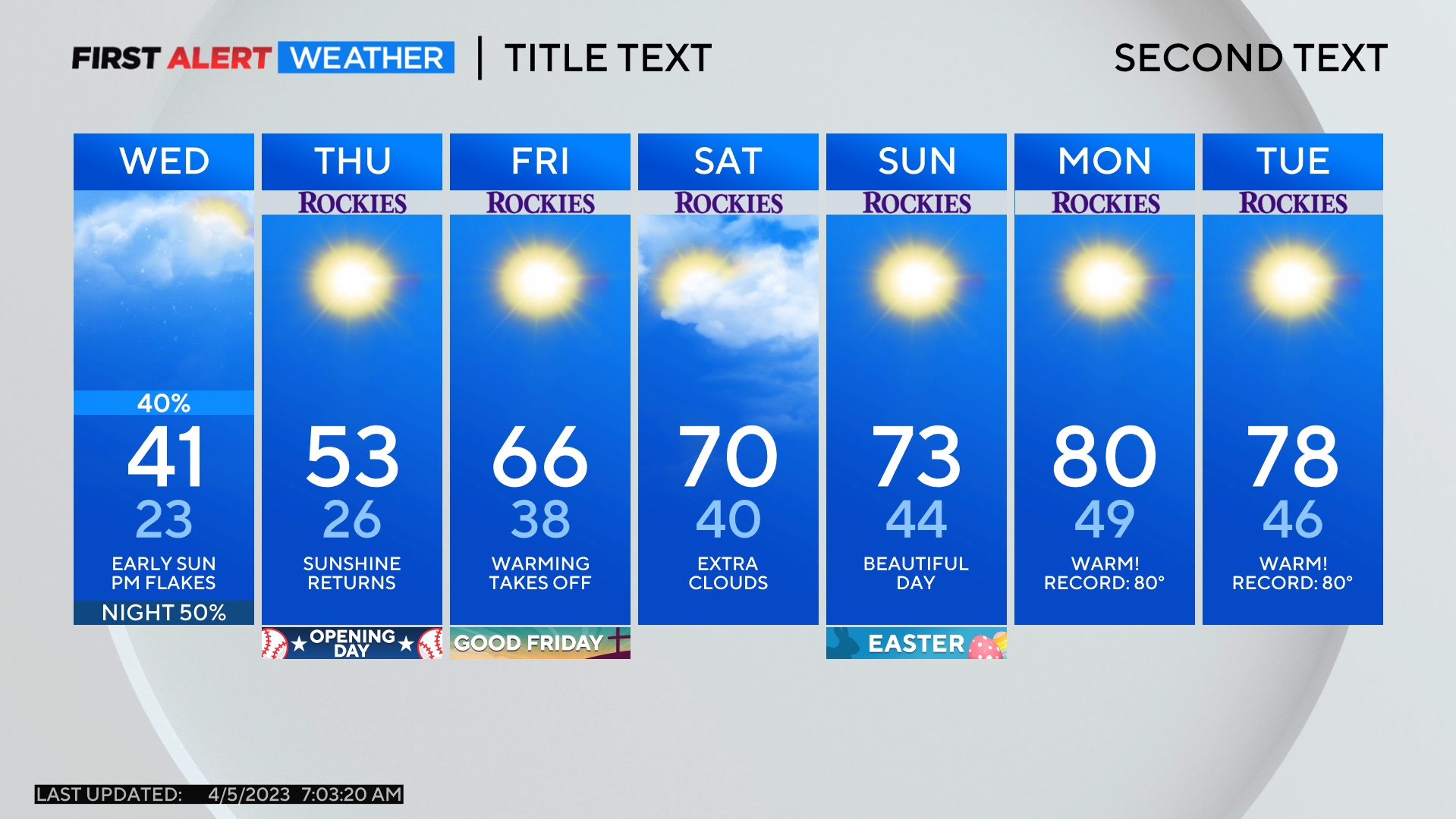 As the colder air invades the Colorado high country, it should become cold enough Saturday night for snow. Accumulation is possible above 10,000 feet while snow may fall as low as 9,000 feet. High temperatures in the mountains for the first weekend of summer will only be in the 40s and 50s!
Comments