DENVER (CBS4) – Most neighborhoods around the metro area experienced unusual June fog Monday morning. Visibility was below 1/4 mile at times around Denver International Airport.
The low stratus clouds responsible for the fog will gradually clear through the morning and the weather story will shift to thunderstorm chances in the afternoon.
The longer the low clouds and fog lingers, the lower the threat of thunderstorms becoming severe in the metro area. Regardless of strength, scattered thunderstorms are a good possibility around the Denver, Boulder and Fort Collins areas starting around noon on Monday.
The highest risk for severe weather late in the day is on the Eastern Plains of Colorado where some storms could produce hail up to the size of golf balls, damaging wind up to 60 mph, and maybe an isolated tornado.
Meanwhile largely because of the scattered thunderstorm activity on Monday, temperatures will not be as warm as they were over the weekend. Highs will be in the lower and mid 70s along the Front Range which is about 10 degrees below normal for the second half of June.
The overall chance for thunderstorms will climb even higher on Tuesday but the severe weather will diminish considerably. Drier and warmer weather returns on Wednesday.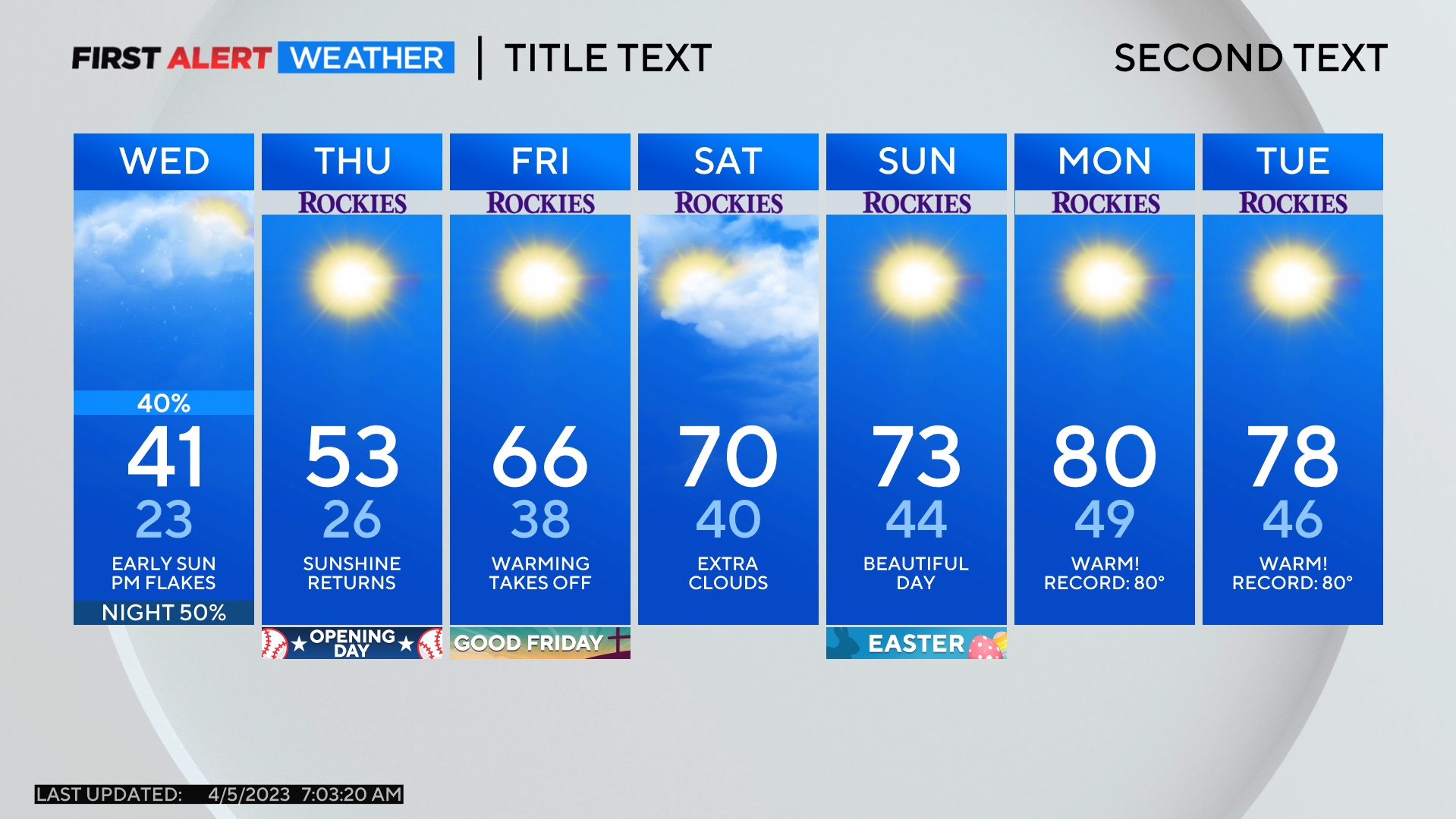 Comments