DENVER (CBS4) – Wednesday marks 35 days since the spring equinox occurred on March 20 marking the official start of the new season. And after several weeks with volatile weather, Colorado will experience genuine spring weather through this upcoming this weekend.
The Denver area started this week with chilly temperatures in the 40s followed by nearly a 20 degree jump on Tuesday. Wednesday will bring highs in the lower 70s before a weak cold front drops us back into the 60s on Thursday. Then warmer weather returns on Friday with highs in the upper 70s to near 80 degrees.
In terms of rain chances, they will remain minimal. The cold front set to arrive Thursday morning will bring a slight chance for a rain showers or more likely just a few sprinkles.
Then later in the day on Thursday there could be a few stray thundershowers mainly west of I-25. Friday afternoon and evening could also include a few thunderstorms. Most neighborhoods will see virtually no rain through the weekend.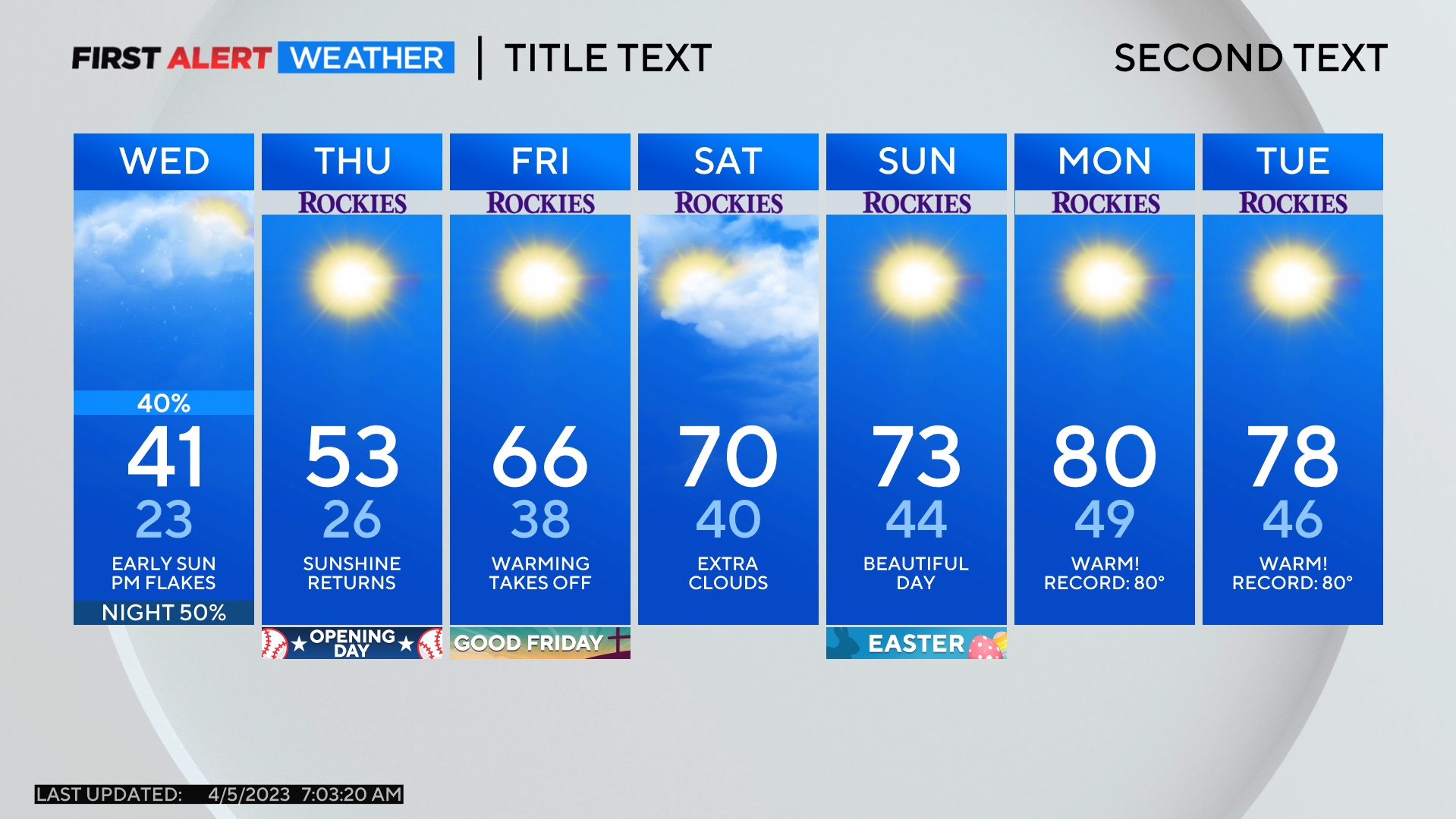 Comments