By Lauren Whitney
DENVER (CBS4) –
A gorgeous, warm Wednesday with highs making it up to the low 60s! We had perfect weather for Thanksgiving travel, all of Colorado was dry.
We'll stay dry for part of Thursday for most of Colorado before our first storm arrives in the early to mid afternoon. We have Winter Weather Advisories starting at 10:00 am on Thursday for most of the western mountains. Mountains surrounding Steamboat Springs, Vail, Aspen, and Crested Butte should see 4-8 inches of snow during this afternoon.

Similar amounts of snow are expected for the San Juan Mountains and an advisory has been posted for the same time period.
The mountains of Summit County and the Winter Park/Estes Park area will also see accumulating snow but amounts should be less compared to farther west. Generally under 5 inches.
The Front Range and eastern plains will stay dry, but see increasing clouds during the day. We'll also get very windy late on Thursday night and all of Friday as we await our next storm system.
We cool off a touch on Friday to the mid 50s with sunshine, and more snow will usher into our high country. A Winter Storm Watch starts for our high country on Friday and stays in place through Saturday night or Sunday morning depending on the area. This round could bring anywhere to 3 to 8 inches to lower elevations to 7 to 14 inches in the higher elevations. This could mean tricky return travel on Saturday and early Sunday.
An isolated rain/snow shower could make it to Denver, we'll mainly just cool down.
Sunny and dry weather will return for the Broncos game at Mile High on Sunday but it will stay chilly.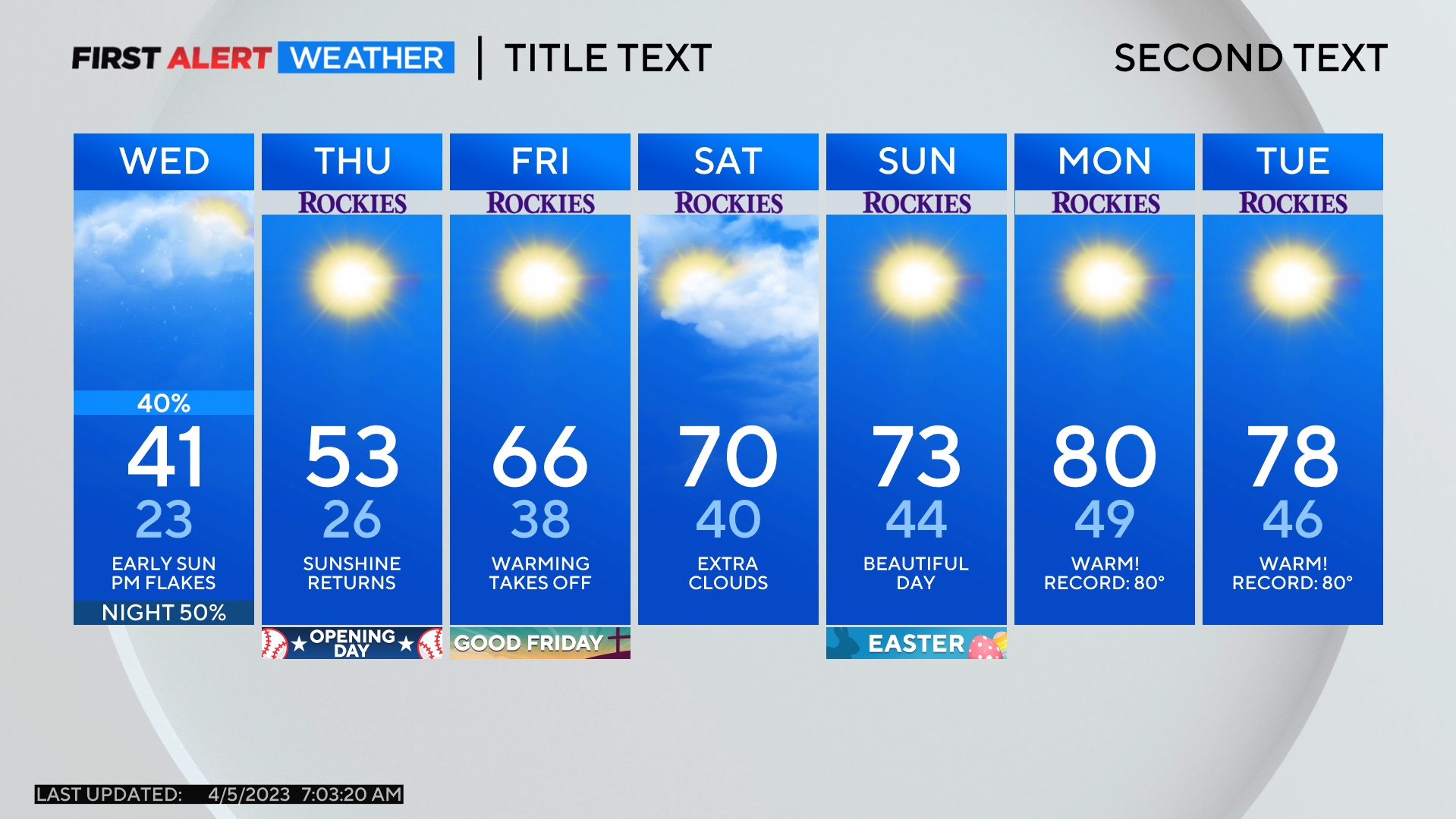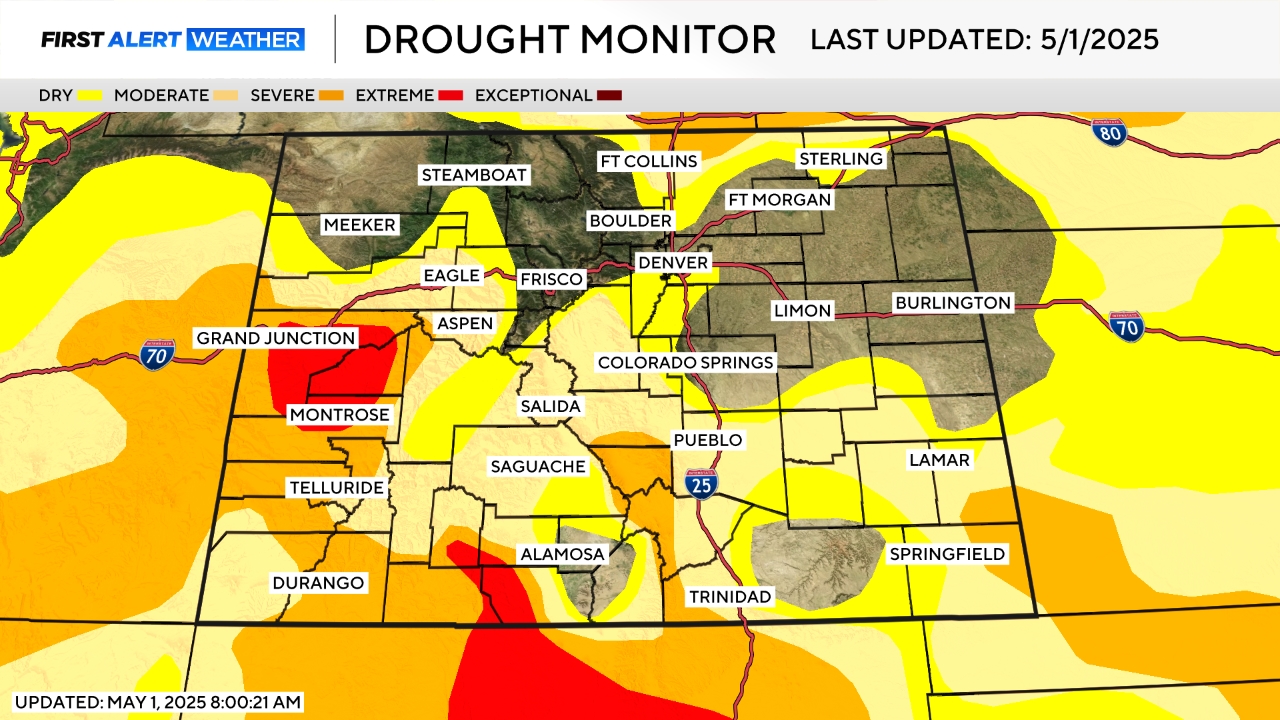 Watch meteorologist Lauren Whitney on CBS4 News on weekday evenings at 5, 6, 6:30 and 10 p.m. Check out her bio, connect with her on Facebook or follow her on Twitter @LaurenCBS4.
Comments