By Lauren Whitney
DENVER (CBS4) –
Warm and dry for the next several days for eastern Colorado. We hit 60 degrees in downtown Denver on Tuesday with plenty of sunshine.
We'll head to the low 60s for most of the Front Range on Wednesday and Thursday as high pressure is dominating the western side of the United States. That means we'll be warmer and dry for the next for days for eastern Colorado.
That won't be the case for all of Colorado on Thanksgiving. The first of two storms taking aim at Colorado arrives on Thursday afternoon for the mountains and western side of the state. We have a Winter Weather Advisory in place starting at 10:00 am for most mountains areas as they could see 4 to 8 inches of snow.
Before this storm, we shouldn't have any travel issues across our state.
The second storm arrives on Friday evening, with another 6 to 12 inches of snow possible. This could mean some bad roads and mountain passes for travelers on Saturday.
The snow could make it's way over to Denver on Saturday afternoon, we don't expect much accumulation as it could be more of a rain/snow mix.
We head back to sunshine on Sunday for any flights taking off. However it will be chilly, highs on in the upper 30s expected.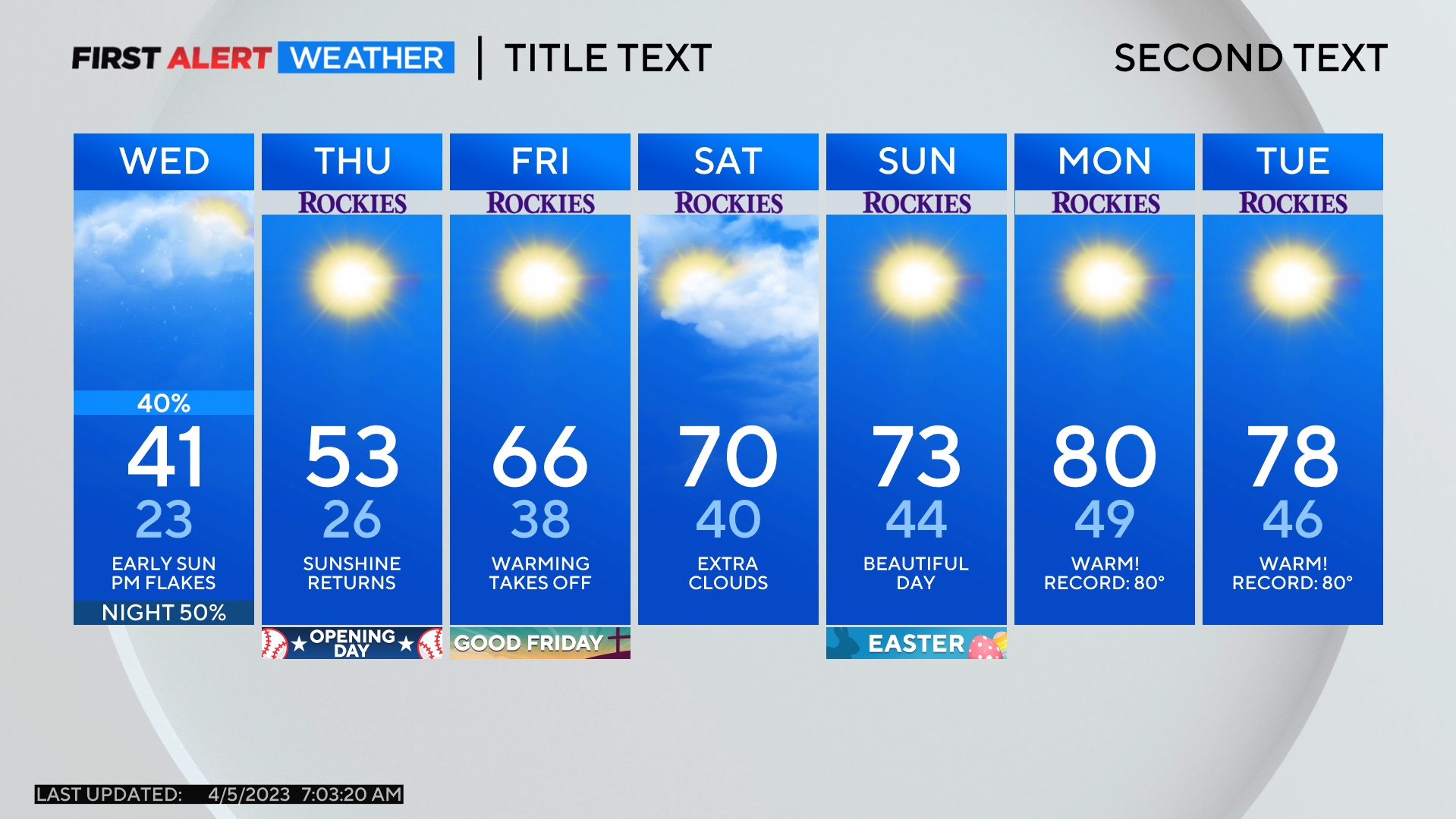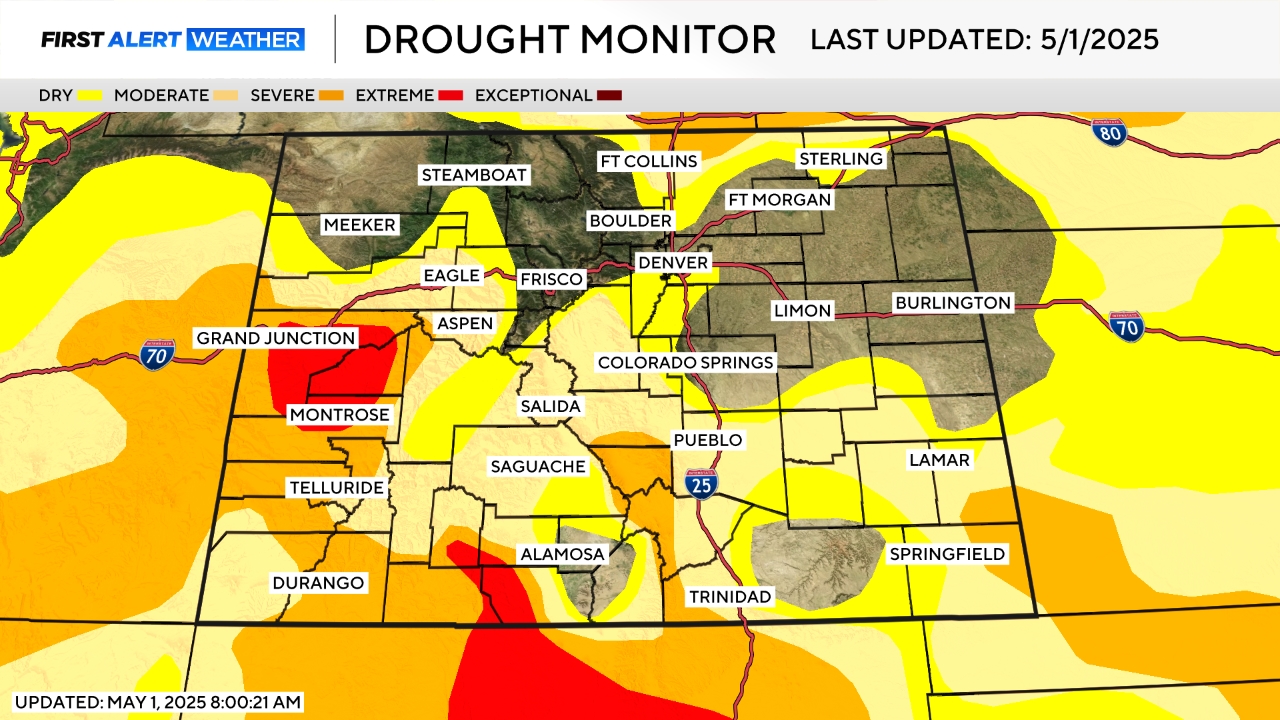 Watch meteorologist Lauren Whitney on CBS4 News on weekday evenings at 5, 6, 6:30 and 10 p.m. Check out her bio, connect with her on Facebook or follow her on Twitter @LaurenCBS4.
Comments