By Lauren Whitney
DENVER (CBS4)
–
A cold start to the day in Colorado! A little light snow fell in parts of Denver, but the heavier snow stayed out on the eastern plains. It took awhile for skies to clear, but we eventually saw a lot of sunshine. Thursday was our sixth day in a row with below average temperatures.
We will be warmer on Friday and Saturday, with sunshine all across Colorado. We'll be in the 40s on Friday and Saturday the 50s.
The next storm heads into Colorado on Saturday night. Snow will start in the high country, then head into the Front Range late on Saturday and into Sunday. This doesn't look like a major storm, with 1 to 3 inches of snow for the Front Range, most of that to the south.
The next storm system to reach Colorado will arrive Saturday night with snow spreading across the Front Range through Sunday morning. At this time it does not look like significant accumulation but 1-3 inches will be in the metro area.

More in the foothills with up to 5-6 inches above 6,000 feet in Jefferson and Boulder Counties.
We'll be cold once again, we'll take an abrupt drop to the 30s on Sunday.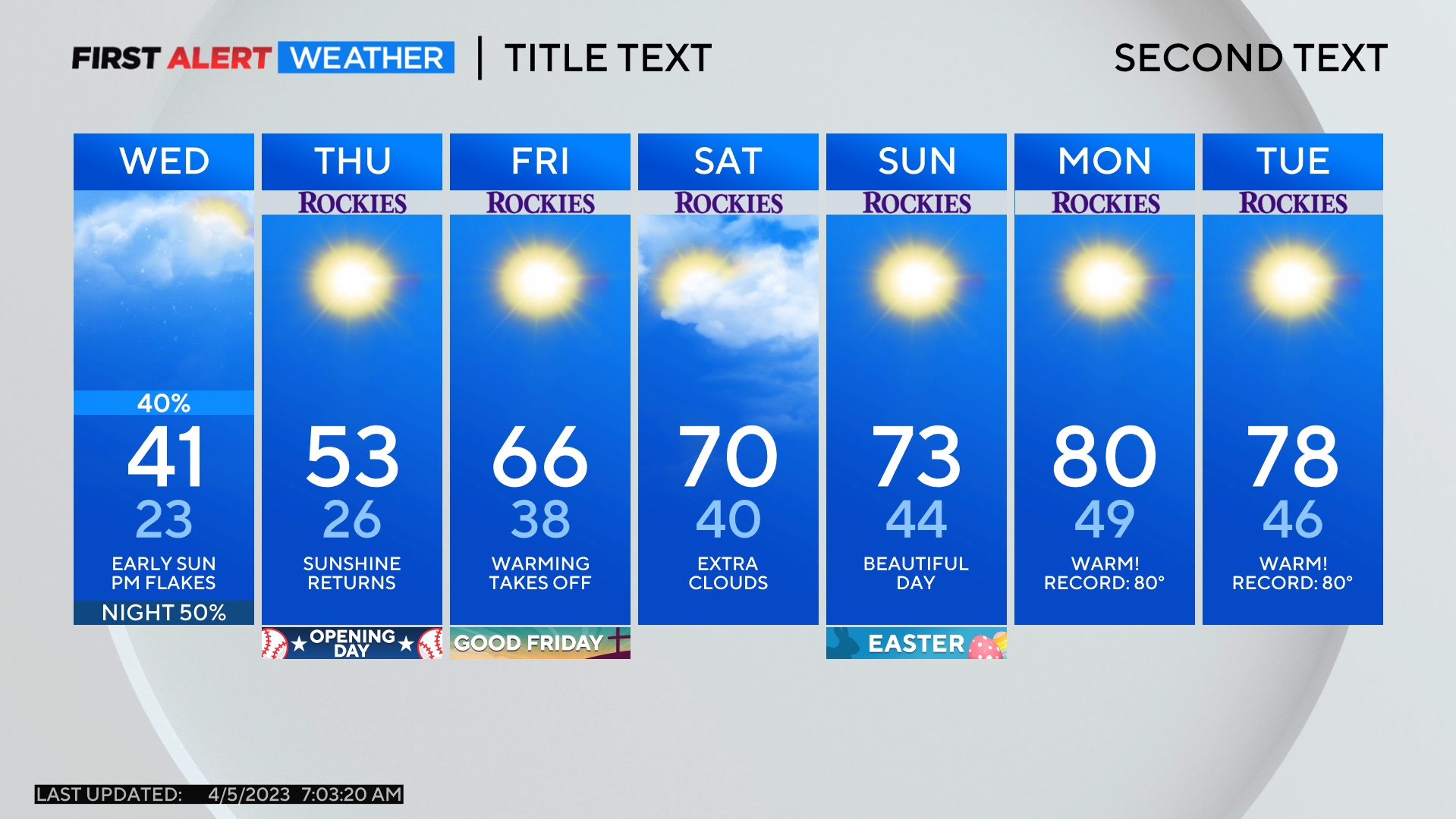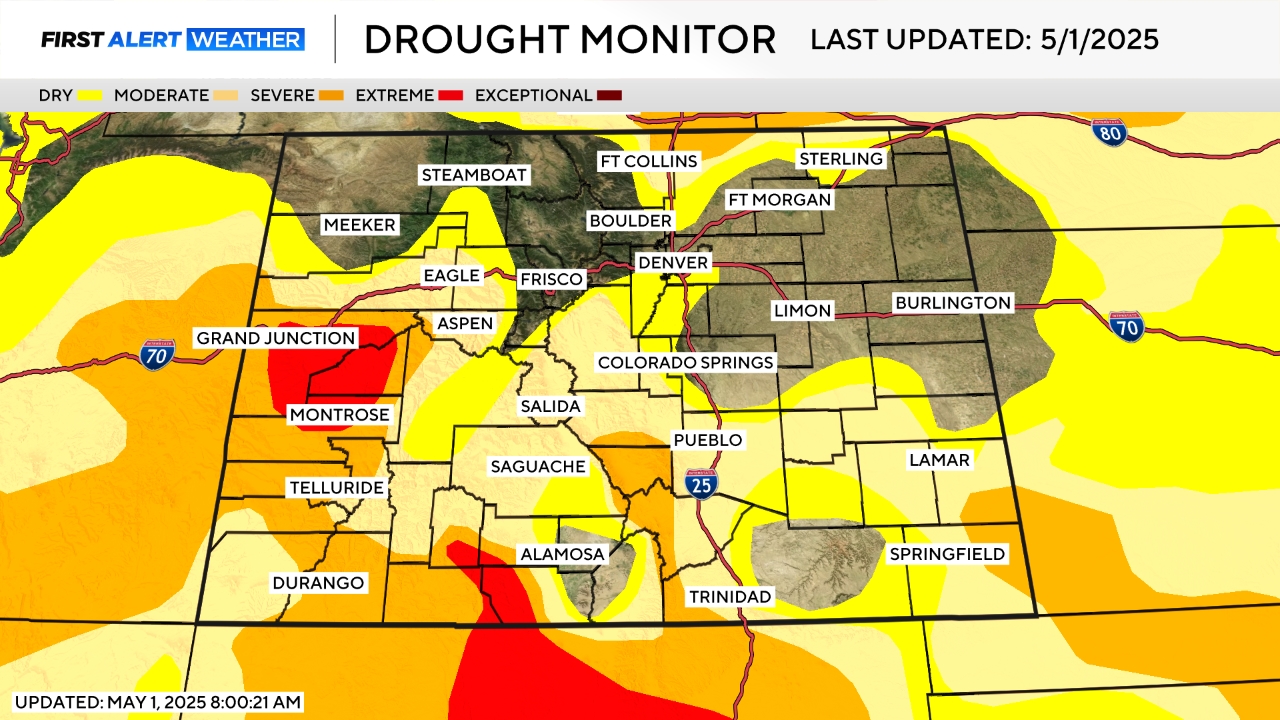 Watch meteorologist Lauren Whitney on CBS4 News on weekday evenings at 5, 6, 6:30 and 10 p.m. Check out her bio, connect with her on Facebook or follow her on Twitter @LaurenCBS4.
Comments