By Lauren Whitney
DENVER (CBS4)
–
Warm and sunny for most of Monday before clouds rolled into the Denver area. We once again hit the mid 70s! What a warm day for us. While we stayed dry here in Denver, rain and snow fell in many parts of Colorado. Mainly to the west.
A large area of low pressure over Nevada will head into Colorado on Tuesday, increasing the chance for more rain and snow. We should mainly stay on the dry side for most of the day in Denver, but there will be a chance for rain later in the afternoon and evening. Meanwhile the mountains will see light snow during this time with up to 2″ above 9,500 feet along the I-70 corridor and 3-6″ for the San Juan Mountains in southwest Colorado. This passing system also knocks our temperatures down to the lower 60s, closer to average.
A bit more rain possible again on Wednesday morning before skies start to clear. The eastern plains may see rain through the afternoon on Wednesday.
Sunny and dry weather will return on Thursday and Friday and will generally stick around for the weekend.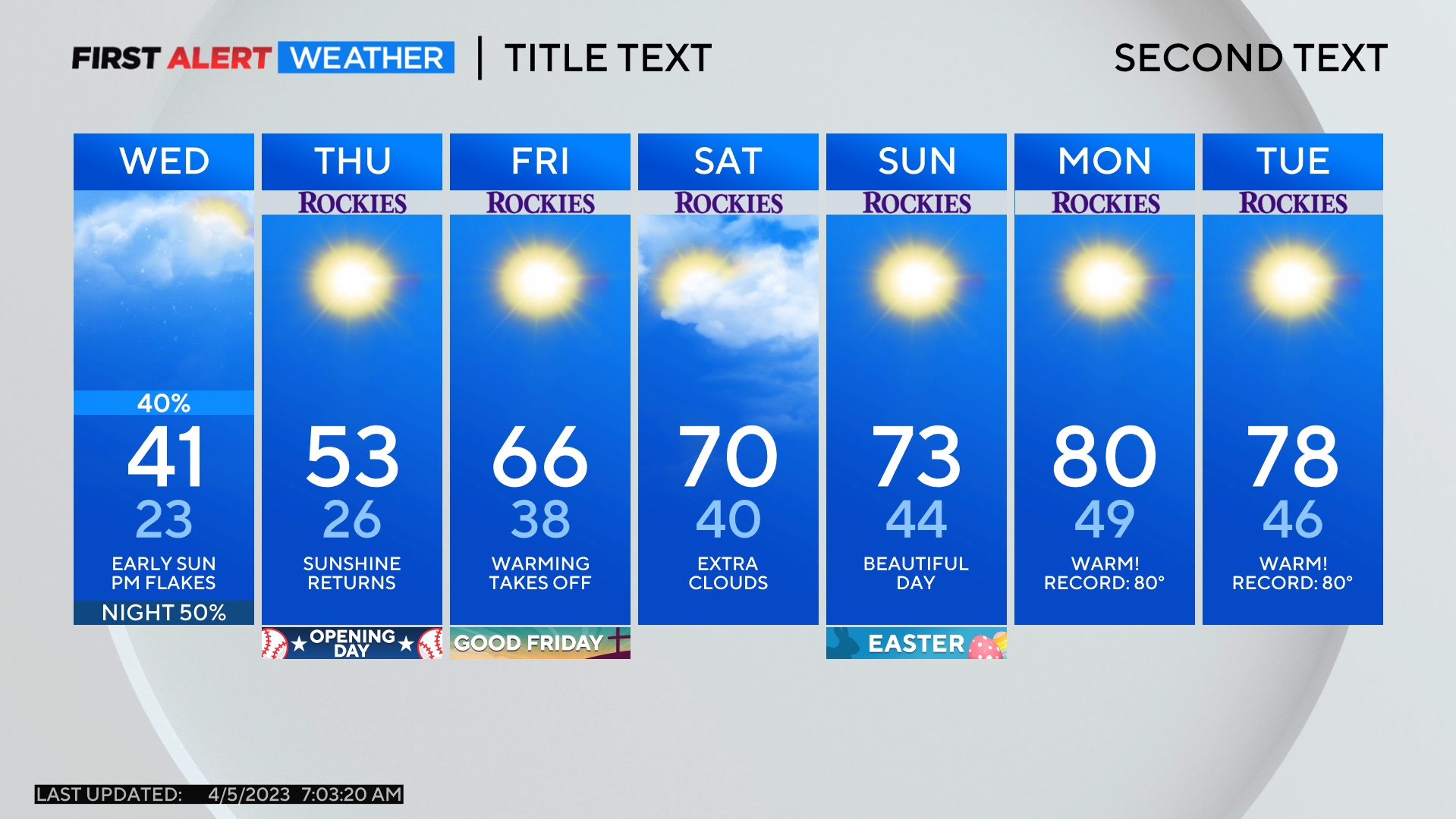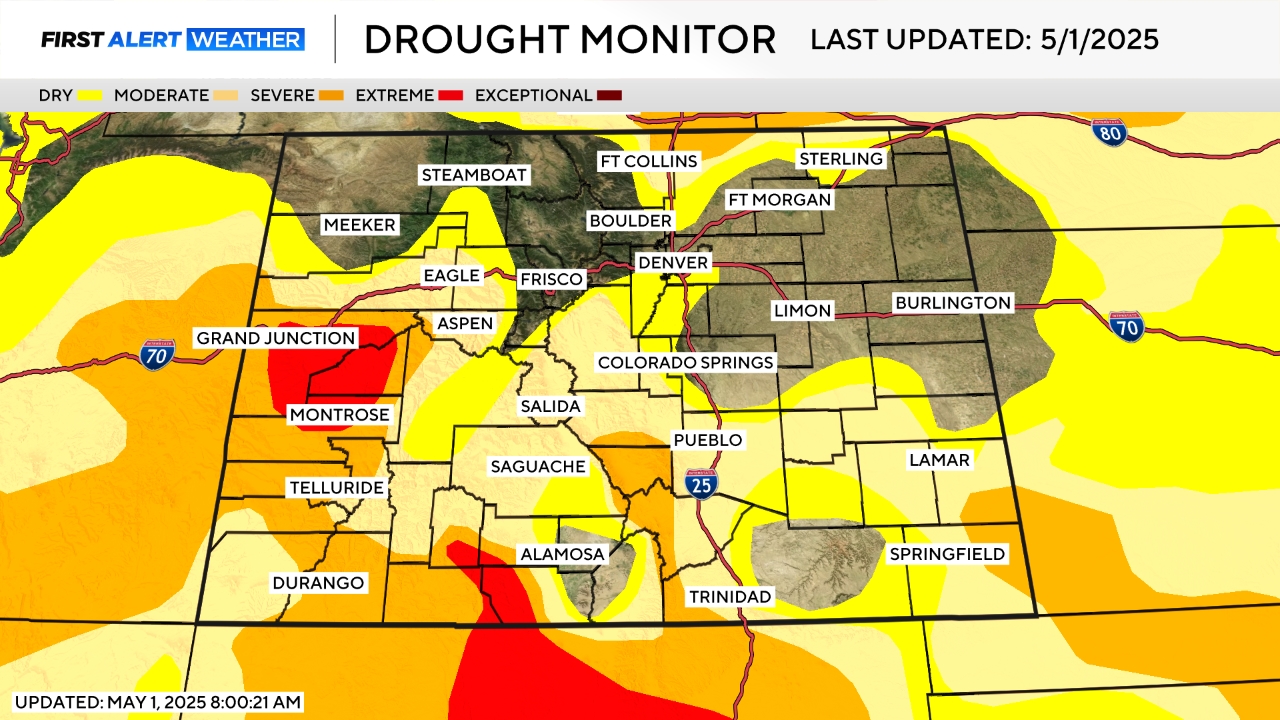 Watch meteorologist Lauren Whitney on CBS4 News on weekday evenings at 5, 6, 6:30 and 10 p.m. Check out her bio, connect with her on Facebook or follow her on Twitter @LaurenCBS4.
Comments