By Lauren Whitney
DENVER (CBS4)
–
Finally out of the mid 30s on Thursday! We saw the skies clear for a little while on Thursday, allowing our temperatures to climb to the mid to upper 40s for eastern Colorado. That puts us about 20 degrees below normal, a nice little thaw out for us! We even saw a little sunshine before the clouds rolled back in.
Snow will continue well into the night for the mountains, and maybe a stray shower could still hit Denver. Overnight into Friday, skies clear even more and we'll be waking up to sunshine! Temperatures climb close to 60 for the Front Range, and we'll see lots of sunny skies all day.
This warm up won't last for long. We'll have a nice start to Saturday, and still some moderate temperatures. That won't last long as conditions quickly deteriorate in the afternoon and evening. We'll start as rain most likely, but that will quickly change to snow. We could (as of now, things do change with approaching storms) see 3 to 5 inches of snow in the Denver area and Front Range.
While snow totals could vary, we will for sure be very cold on Sunday. We should stay below freezing all day with very frigid temperatures on Sunday night into Monday. The current record low in Denver for Monday (October 15) is 20° set in 1970. Right now it seems likely we'll break that record with lows in the teens.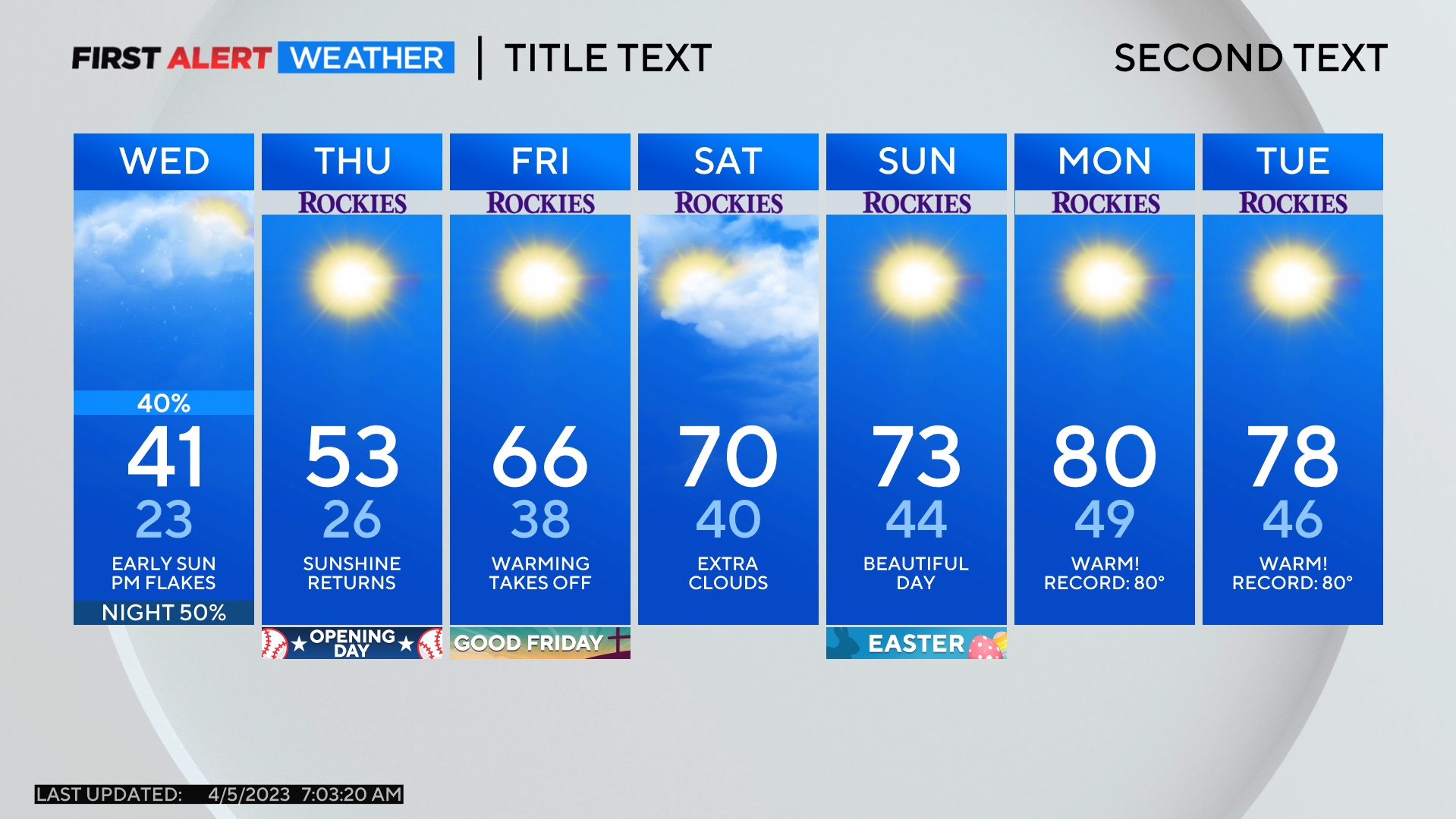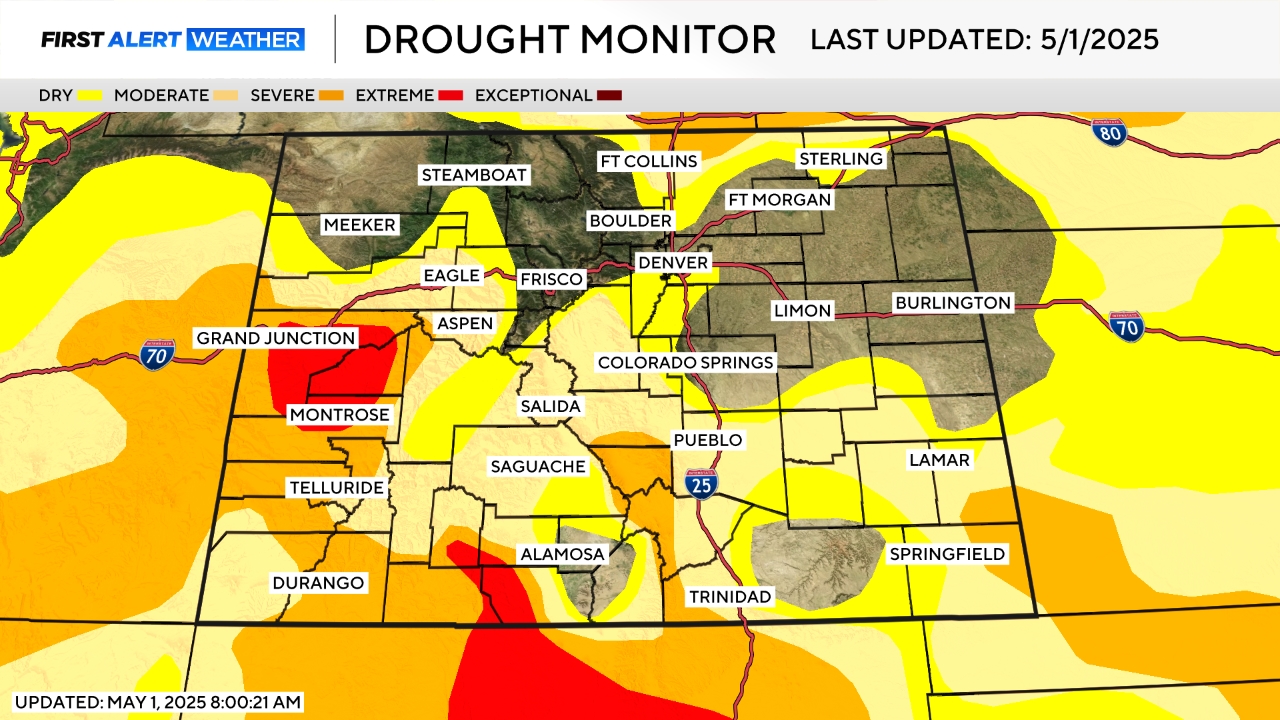 Watch meteorologist Lauren Whitney on CBS4 News on weekday evenings at 5, 6, 6:30 and 10 p.m. Check out her bio, connect with her on Facebook or follow her on Twitter @LaurenCBS4.
Comments