By Lauren Whitney
DENVER (CBS4) –
Another cold day in Colorado! Temperatures didn't move much all day thanks to the cloud cover and humidity. We did see snow in the downtown area on Wednesday. Nothing really stuck but it was coming down pretty hard for a few minutes.
We are in for another cold night, and that means another Freeze Warning for all of eastern Colorado. We'll see temperatures drop to the upper 20s and low 30s.
Yuma, Kit Carson, and Cheyenne counties will be under a Hard Freeze Warning, which means temperatures will be in the low to mid 20s. It won't be a good night for any vegetation out east.
Thursday means slightly warmer temperatures for the Denver area and Front Range after our cold start to the day. This could be the first time we drop to the 20s since April. After that, we'll head back to the 40s with a slight chance for rain or snow.
Meanwhile, in the high country we're in for another round of potential snow. Our northwestern, central, and Front Range mountains will be under a Winter Weather Advisory from 6:00 am through midnight on Thursday. Most areas could see another 5 to 10 inches of snow.
Friday is a tease! We'll be close to 60 with lots of sunshine. But that won't last long. We start off sunny on Saturday with mild temperatures, then we have the chance for rain on Saturday night that could turn to snow overnight into Sunday.
Sunday will be so cold! We'll be in the low 30s with cloudy skies after the snow clears.

It's still too early to have much confidence in a snowfall forecast but at least 1-4″ for the metro area seems reasonable at this time.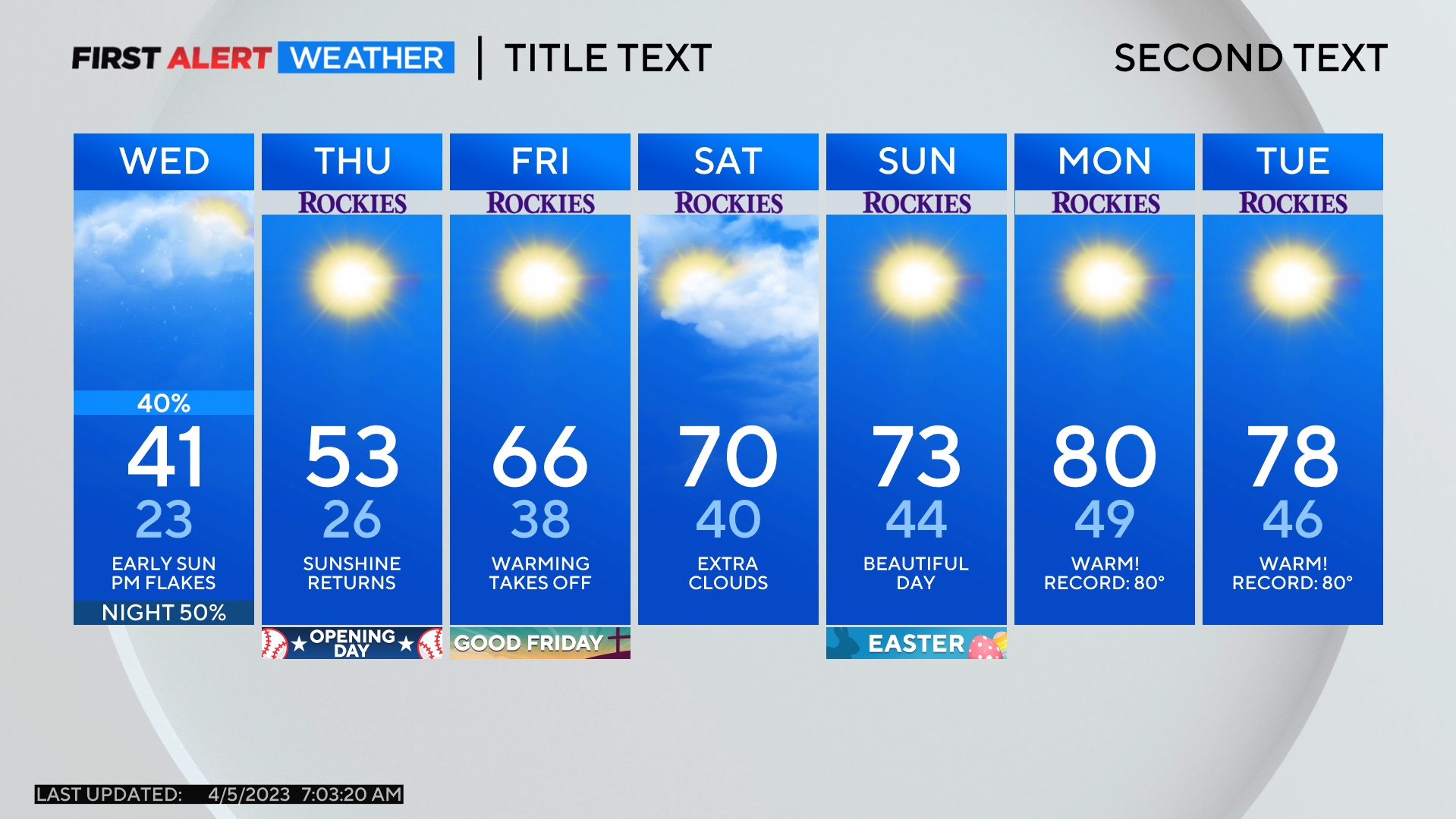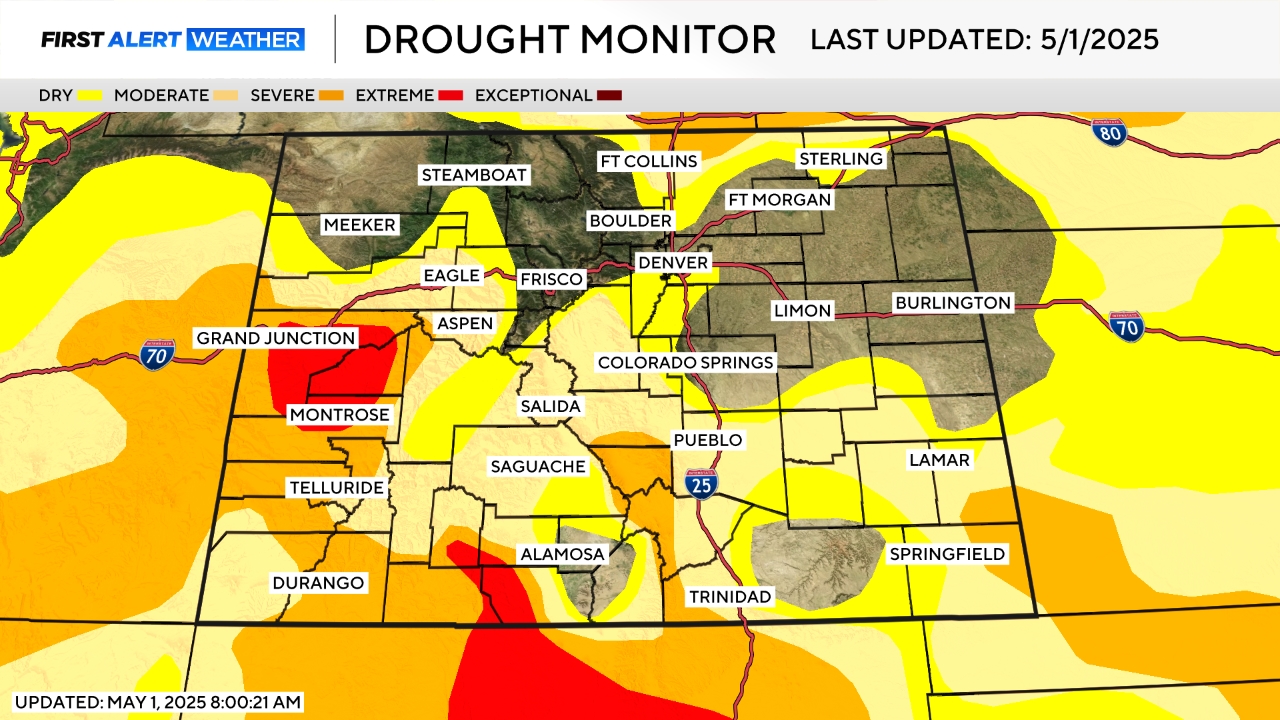 Watch meteorologist Lauren Whitney on CBS4 News on weekday evenings at 5, 6, 6:30 and 10 p.m. Check out her bio, connect with her on Facebook or follow her on Twitter @LaurenCBS4.
Comments